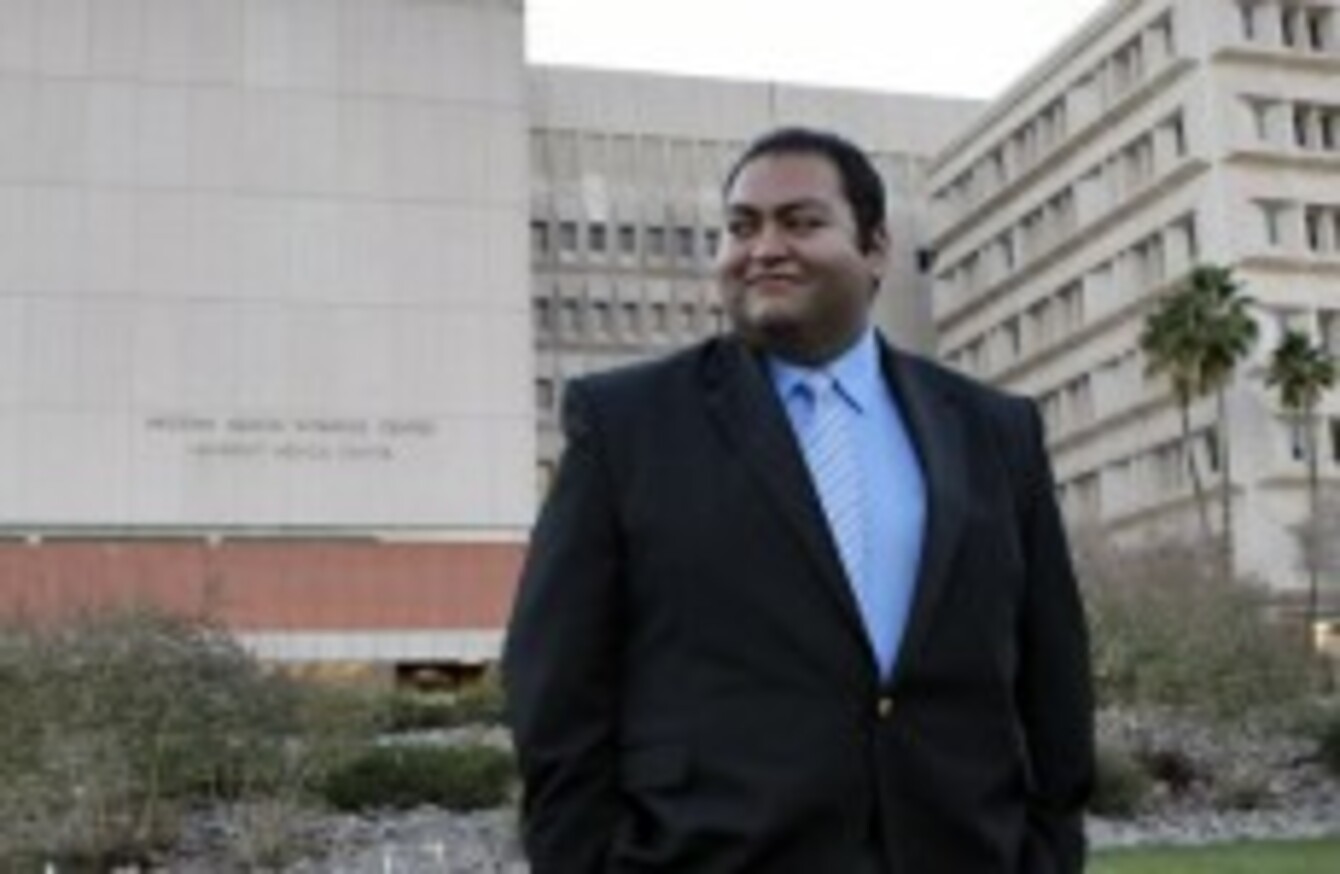 Daniel Hernandez: the intern whose actions may have saved her life
Daniel Hernandez: the intern whose actions may have saved her life
THE CHANCES OF surviving a bullet through the brain at close-range are very small, according to medical experts.
So how did Gabrielle Giffords manage to survive the weekend shooting?
She still has a long way to go in her recovery, but doctors appear to be cautiously optimistic about her condition.
The first crucial step in saving her was the quick thinking of her intern, Daniel Hernandez, who had started working with the Democratic congresswoman just five days earlier. He rushed to her side, tried to stem the bleeding, and lifted her head to ensure she could breathe. Later, he said:
I had to lift up the congresswoman… I wanted to make sure that she was able to breathe OK because there was so much blood.
Giffords was taken into the operating theatre within 38 minutes of the shooting. According to ABC News, two thirds of people shot in the head never make it to hospital alive.
In addition, she was shot with a small calibre pistol.
The bullet had entered through the back of her skull and exited at the front, travelling through the left side of her brain – which controls speech. The fact that the bullet exited, rather than staying in the brain and causing more damage, was in her favour.
One of her doctors, Dr Peter Rhee, said she was fortunate the bullet had not encountered areas of the brain which almost always prove fatal, according to BBC News.
Michael Lemole, chief of neurosurgery, explained what happened next:
We very quickly got her back to the operating room within 38 minutes. And once in the OR, we went through our routine procedure for this kind of injury. We will typically will protect the brain with an artificial layer and then close the scalp over it.
Surgeons had to remove some brain tissue, but in her case, not as much as had been feared.
The biggest risk to her recovery now is that her brain may start to swell, while she is in a medically-induced coma, doctors warn. She has begun responding to simple commands, like squeezing someone's hand.
But while the early signals are good, everyone responds differently to brain injury – and Giffords has a long way to go in her recovery.
Arthur Kobrine, professor of neurosurgery at Georgetown told the Washington Post:
It's hard to say anyone is ever really completely okay after being shot in the head, but [Giffords] has a good chance of being able to walk away from this. She has the chance to move around and laugh and walk and cry and talk and maybe even return to Congress.