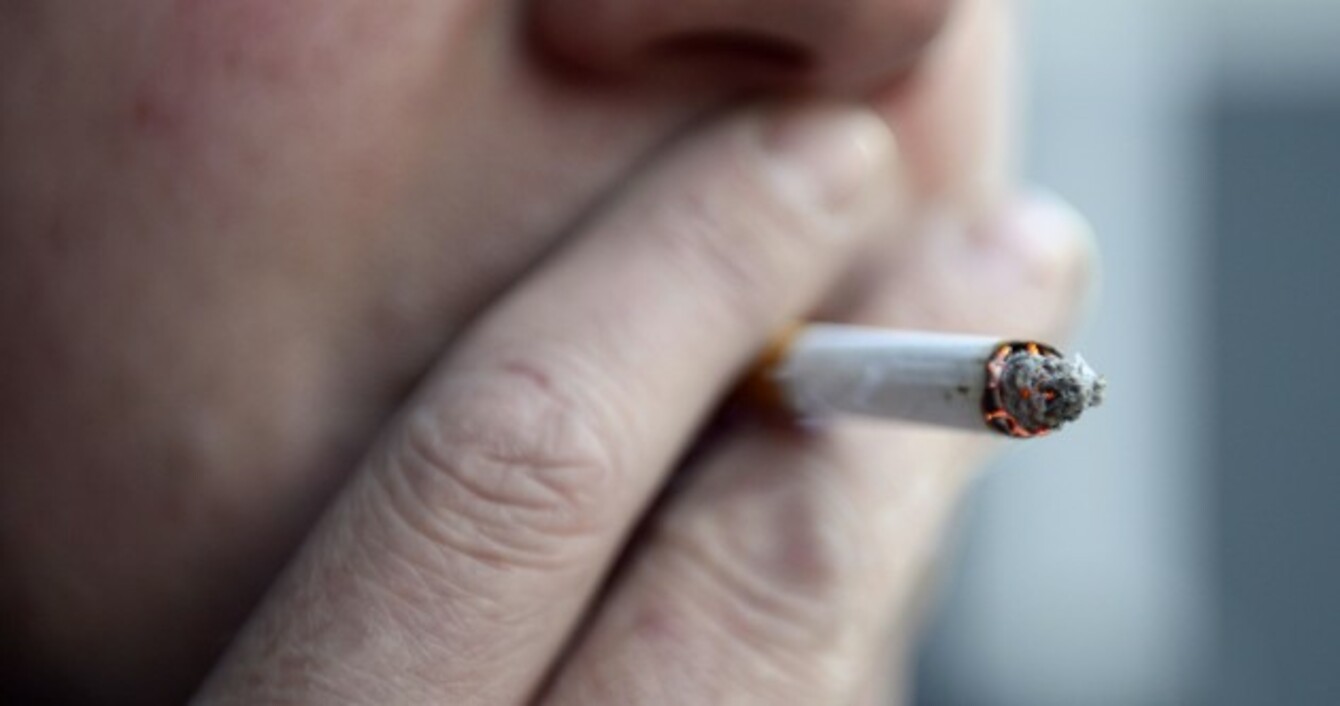 Image: Jonathan Brady/PA Images
Image: Jonathan Brady/PA Images
SMOKERS TEND to have a thinner brain cortex, something that could lead to impaired thinking, new research has found.
Scientists at the University of Edinburgh examined the MRI scans of of 260 women and 244 men, with an average age of 73.
The 504 participants, both smokers and non-smokers, were part of the Lothian Birth Cohort 1936 – a group of individuals who were born in 1936 and took part in the Scottish Mental Survey of 1947.
People who had given up smoking for some time had a thicker cortex than those that had recently quit, suggesting "partial recovery" is possible. 
Researchers said they need to examine the issue in more detail before fully understanding how the brain reacts after a person quits smoking. 
Professor Ian Deary, Director of the Centre for Cognitive Ageing and Cognitive Epidemiology at Edinburgh University, said it's "important to know what is associated with brain health in older age".
There are findings in our study that could suggest that stopping smoking might allow the brain's cortex to recover some of its thickness, though we need further studies conducted with repeat measures to test that idea.
Professor Joanna Wardlaw, Director of the Brain Research Imaging Centre at the university, said the effects of smoking on the heart and lungs are "well known", but noted that this study highlights how the brain can also be adversely affected.
#Open journalism
No news is bad news
Support The Journal
Your contributions will help us continue to deliver the stories that are important to you
Support us now