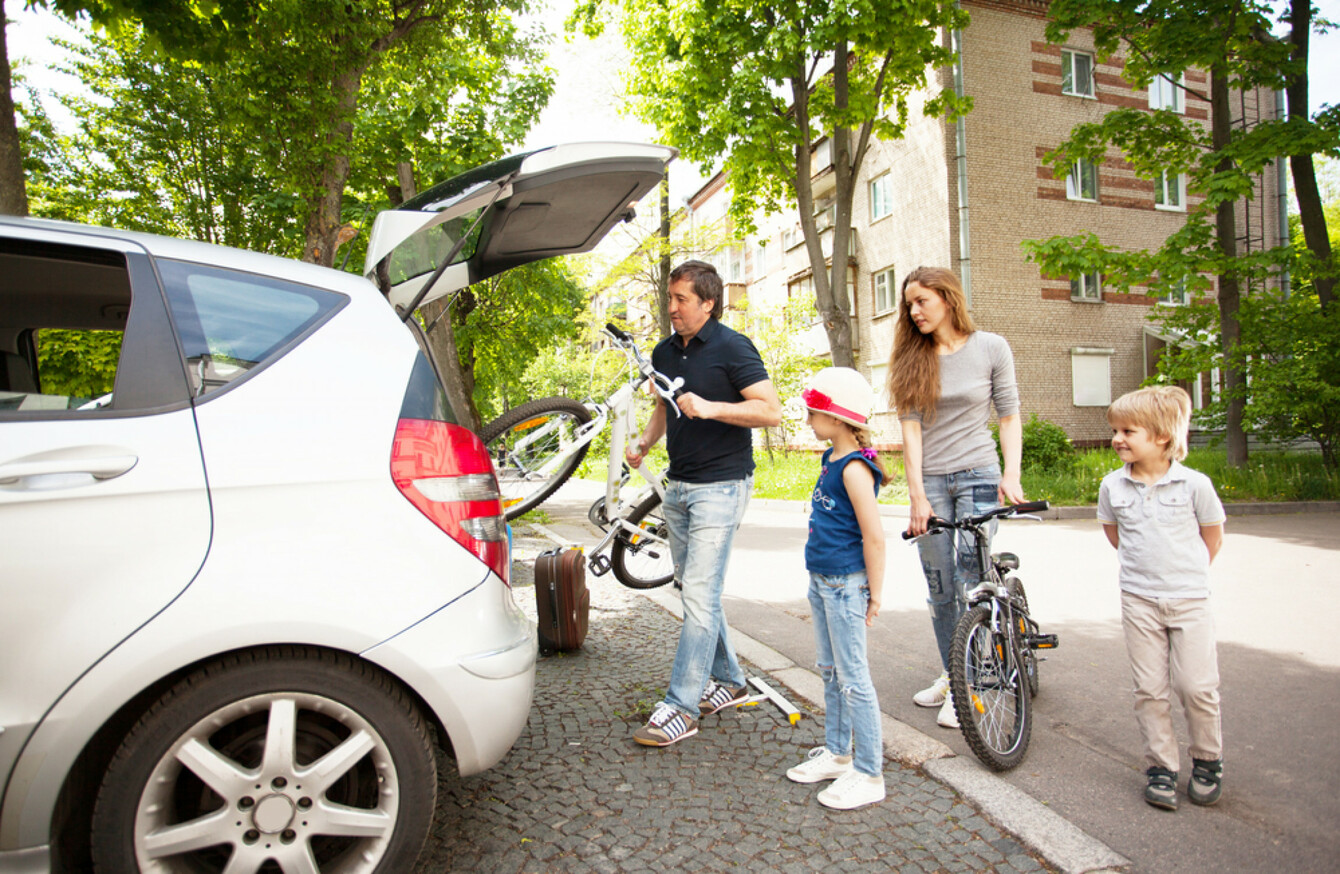 Image: Shutterstock/SmartPhotoLab
Image: Shutterstock/SmartPhotoLab
FINDING THE RIGHT car for your lifestyle and budget can be a tricky process. We want to help streamline the search. As part of our Dealer Insights series, every week we'll take a different car-buying question to the experts at the heart of the motor industry.
One of the most important factors when choosing a car is to find one that's the perfect size to suit your needs, and that you get the size that will ensure the most bang for your buck. 
We asked Paul Linders, Managing Director at Linders Renault for help on what you need to consider…
1. Consider your life stage
There are a number of different factors when it comes to choosing a size – their hobbies, jobs, their commute, what they can afford but the overriding factor without exception would always be family. People tend to change with the most urgency when they are starting a family, adding to it or the kids are getting bigger.
At that stage, it's really about the ability to commute a lot of people. If the kids are young it's about safety, reliability and the car's ability to take a buggy. At the other end of life, we keep dummy sets of golf clubs on site for when empty nesters are upgrading!
2. Think about your future
What we would recommend families do is one of two things – take a PCP out which allows more flexibility to change the size of your car without suffering depreciation – you can exchange it from 24 months.
We would also say if you have one child it's probably a good idea to buy a car that allows for family growth. Think about how long you intend to keep your car and whether your driving habits are likely to change between now and that time frame. We would also tend to steer young families toa  hatchback or crossover.
3. Don't forget about the boot
A big one for families is getting a hatchback with a flat boot. A crossover has a higher backseat and with young kids you don't want to be reaching into a saloon type boot in order to get the buggy in and out.
If you're taking kids in and out you don't want to be putting that much strain on your back eight or so times a day (multiplied by how many kids you have). You want to make life as easy as possible.
4. Think about your lifestyle
For the likes of empty nesters or couples without kids on the other hand, we would always ask them what they do. Are they big golfers? Do they travel a lot? What is most important – comfort, style or capacity? Do they have a driveway or do they need to park in an apartment block?
There is nothing worse than marrying someone to a car for three-four years and then have them find out a week in that the car isn't what they thought it was going to be.
5. ALWAYS take it for a spin first
#Open journalism No news is bad news Support The Journal

Your contributions will help us continue to deliver the stories that are important to you

Support us now
If it's someone changing cars, we always get them to drive it first. Maybe something like the aesthetic of the car suits but not the practicality. Even the lumbar aspect can be important for older drivers.
A lot of folk experience discomfort in their lower back so we find that the slightly higher seating of crossovers is very suitable for 30.50 year olds who might be sitting all day at their desks.
6. The two-car family's days are numbered
What I'm seeing more and more is that electric hybrids are becoming more efficient and their range is getting better and better. Size-wise the next generation will bring in efficiency for families into the fray.
People should start to consider electric vehicles for city driving. Families over the next five-ten years will probably restrict themselves to one family car and rent a short-term courtesy car from garages for the likes of IKEA trips and holidays. If they're doing small additional commutes they may also look at car-sharing as there's a drive to take more cars off the road.
7. New diesel engines are perfect for families
If it's the main family car and you're heading to school, shopping and on the odd holiday, you'll need a mid-sized engine that can pull the car economically when it's laden down with bits and bobs.
Something like a decent-sized diesel engine power output of a 1.4 – 1.6 is remarkable. Contrary to what the media may report, they new diesel engines are extremely clean and will rival petrol engines – it's the older diesels that are polluting and being banned from cities.