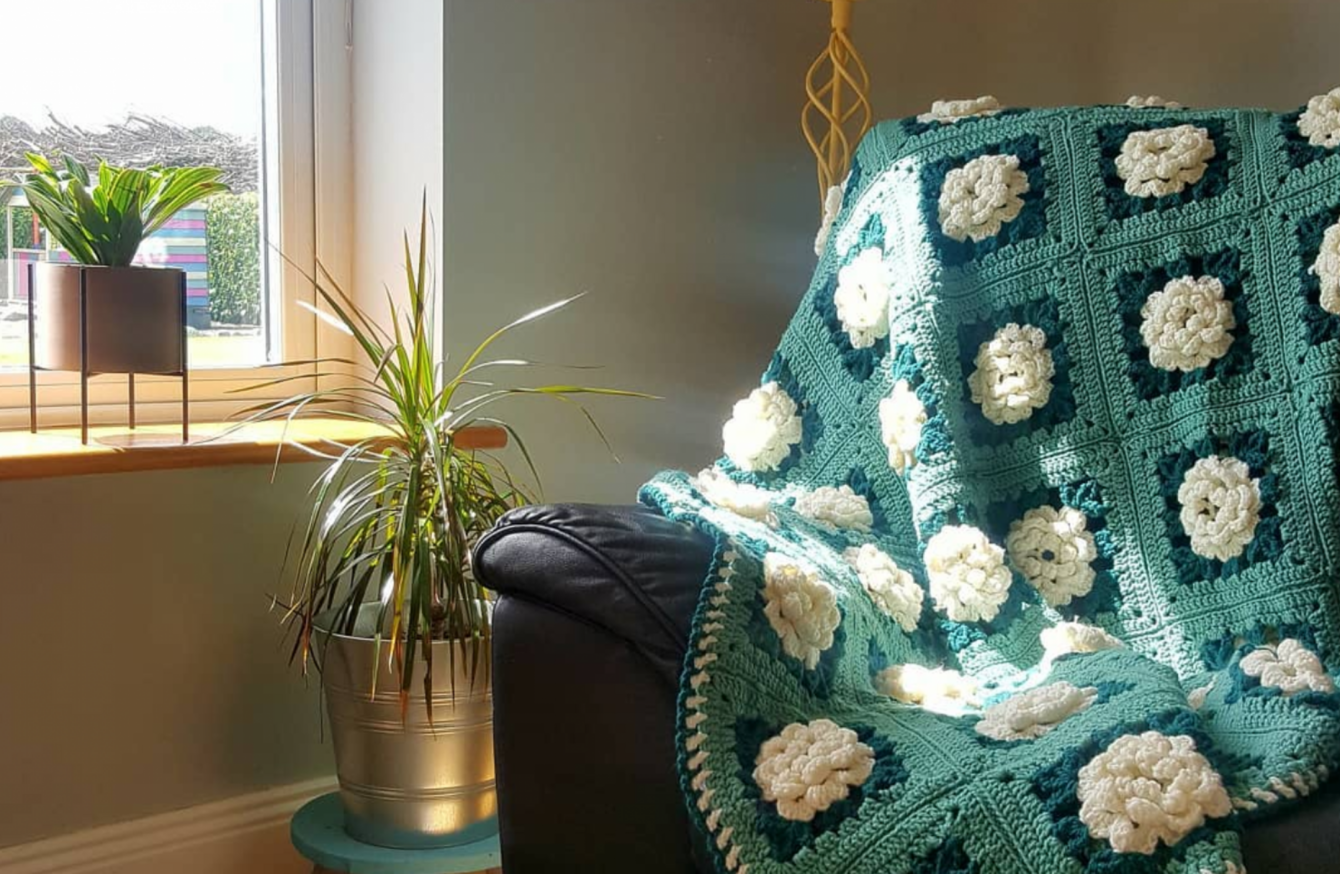 A seat by the window in Ciara's home.
Image: life_in_cloneycurry via Instagram
A seat by the window in Ciara's home.
Image: life_in_cloneycurry via Instagram
About your home
Where? Co Meath
What type of house? Detached self-build
How many bedrooms and bathrooms? Five bedrooms and three bathrooms
When did you move in? Work started on the site in March 2008 and we moved in mid July 2008. We added a bedroom upstairs in 2013 and then completed the rest of the attic conversion in time for Christmas last year
About you
Name: Ciara Quinn O'Rourke
Age: 41
Occupation: Childminder working from my own home
Who else lives there? My husband Brian and our two children, aged 15 and 12
What made you choose this home over others?
We were very generously gifted our site by my father-in-law. It is such a beautiful and private setting with a forest of oak and spruce planted at the end of our garden in recent years.  
What is your favourite place in your home?
We finished converting our attic just before Christmas last year and I am so happy with the result. It is fresh and airy and I haven't tired of the decor yet, so that's saying something!
Both kids have a large bedroom at each end and a bathroom in the middle. We also managed to squeeze in a much-needed storage room to hide all the clutter.
Is there any part of the house you don't like?
When we built the house eleven years ago, we decided on a separate kitchen and sitting room. Open-plan living wasn't as popular then as it is now. My husband always felt the sitting room was slightly cut off from the rest of the house, so we are currently in the process of removing part of a wall to join the two rooms together. I think this will make a dramatic different, as we can all feel like we're together, even if one of us is watching the telly and one of us is cooking.
Is there any part of your home that makes it unique?
The rural setting, surrounded by farmlands, forest and nature, is definitely a stand-out advantage of our home. It is peaceful and private. Other houses have since been built in the surrounding area, but we have retained a sense of seclusion here – and we're still ten minutes from two large towns and thirty minutes from Dublin. Our children have enjoyed a sense of freedom growing up here – they could wander the fields and forests with the dogs over the years, reminiscent of the so-called good old days.
Take us through an average day in your house, room by room.
7am: The family gets up and showered. The first group of children arrive to us for childcare at 7.30am.
7.30-9.30am: I make breakfasts and lunches for my own kids. We organise their stuff for getting to school and then we drop them off, along with dropping off the childminding kids to playschool.  
9.30-12.15pm: I arrive back at home with two toddlers for minding. We have playtime and enjoy some snacks before I settle them down for a nap.
12.30-2.45pm: The children from earlier arrive back from playschool. I prepare their dinner and they play.
3pm: I pick up other kids from school.
3.15-5.00pm: I help the kids with homework, prepare some snacks, and engage in playtime with the younger children –  outside if the weather allows it, otherwise in the playroom.
5pm: All the childcare children have gone home. Time to start preparing dinner for my own family now!
6pm: We eat dinner and have chats about our days.
7pm: We tidy up, and take some time to watch TV or read. Then it's usually time to plan the next DIY project for our home…
10-11pm: This is when we all head to bed. 
Is there anything you'd do differently if you were doing it again?
I think we would put more time into the architectural look of the outside of the house. We built a bungalow which is completely fit for purpose, but I often think how great it could have looked with some architectural input. In saying that, I love that our house is quite deceiving. As you stand outside you see a standard bungalow, but once inside you realise it's a deceptively spacious home.