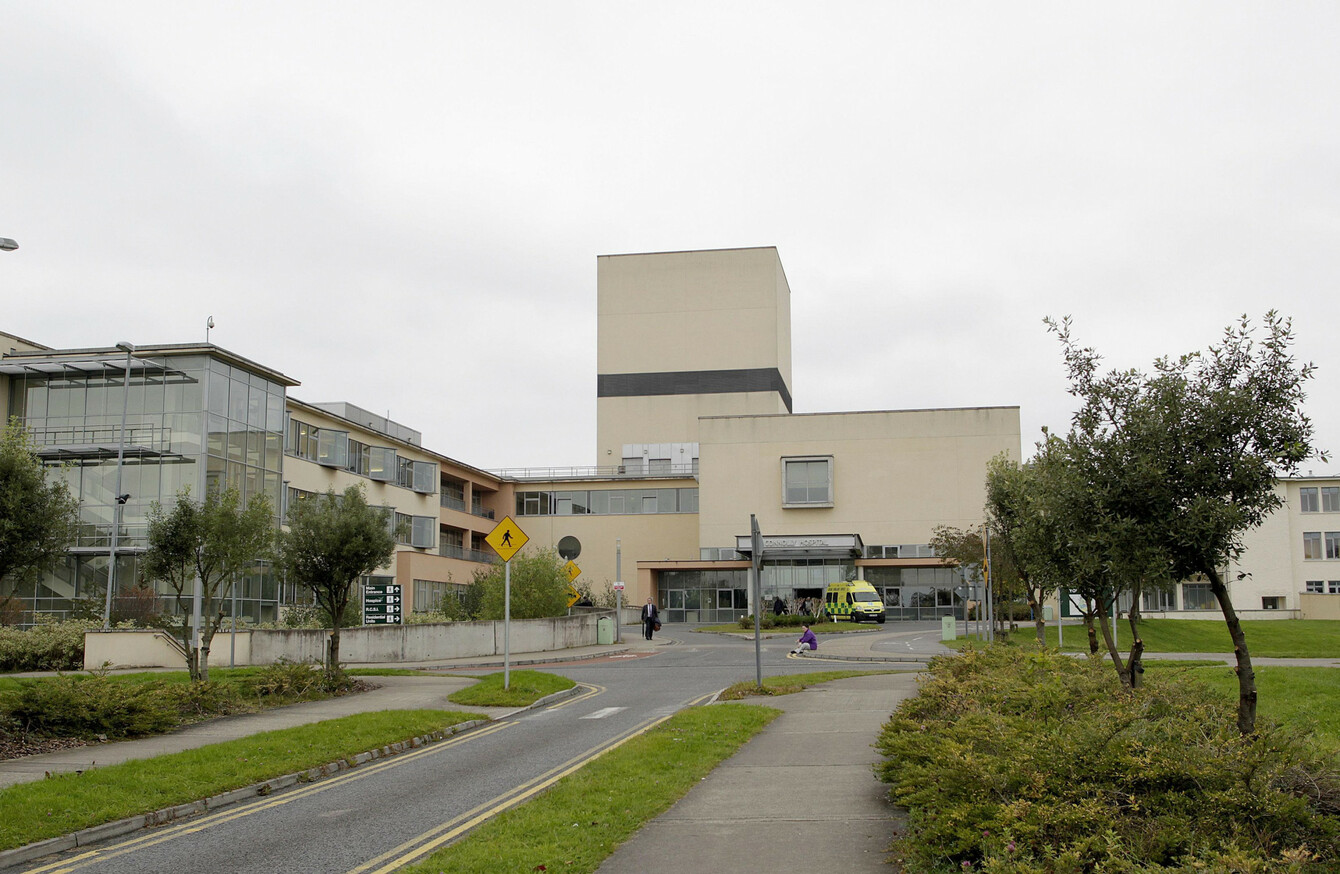 Connolly Hospital in Dublin
Image: Julien Behal/PA Images
Connolly Hospital in Dublin
Image: Julien Behal/PA Images
Updated 3.55pm
THE HSE'S HR director has said that a meeting will take place with representatives from the Irish Medical Organisation (IMO) tomorrow morning, after fears were raised that junior doctors would be denied overtime pay.
In a statement, the IMO said that senior management had sent a memo to all consultants and interns in the hospital telling them that interns will not be paid for work done before 8am or after 5pm.
This is despite the fact that these workers "are routinely expected to work outside these hours and cannot simply leave a ward or a patient when the clock strikes 5pm," the IMO said.
The HSE, however, in a series of tweets through its @HSE_HR account sought to clarify the position to those raising concerns about the matter last night.
It said that the perception that overtime pay would be denied to interns was a "matter of how the memo was interpreted".
It also said: "All non-consultant hospital doctors [NCHD]'s receive a salary based on their contract including overtime when it is incurred and rostered. Where unrostered overtime is incurred this requires authorisation by the designated Consultant and when this occurs the payment will be made."
In further tweets, the HR director for the HSE Rosarii Mannion said that "no staff member will be asked to work overtime without pay".
She also said, however, that a number of "housekeeping" issues would be addressed with the IMO at tomorrow's meeting.
In a copy of the memo seen by TheJournal.ie, addressed to interns, it says that "medical interns should not be commencing work before 8am or working beyond 5pm (unless on extended day) – no payment will be made for working before 8am or after 5pm".
Neurosurgeon John Duddy, however, an ex-president of the IMO, said that there was one only one way of interpreting memo and tweeted these lines from it.
Copies of the memo are being shared elsewhere on social media.
In the midst of an overcrowding crisis in Irish hospitals, IMO Vice President Dr Peader Gilligan said that consultants were fully behind junior doctors on the matter.
He said: "This is the real world on a busy hospital ward when interns and other NCHDs are routinely expected to complete whatever tasks they are doing whether their formal hours are ending or not.
The reason we have overtime is because we need to provide care for patients and we do not have enough doctors in the system to deliver that care.
It is understood the IMO will be demanding a reversal of this position at tomorrow's meeting.