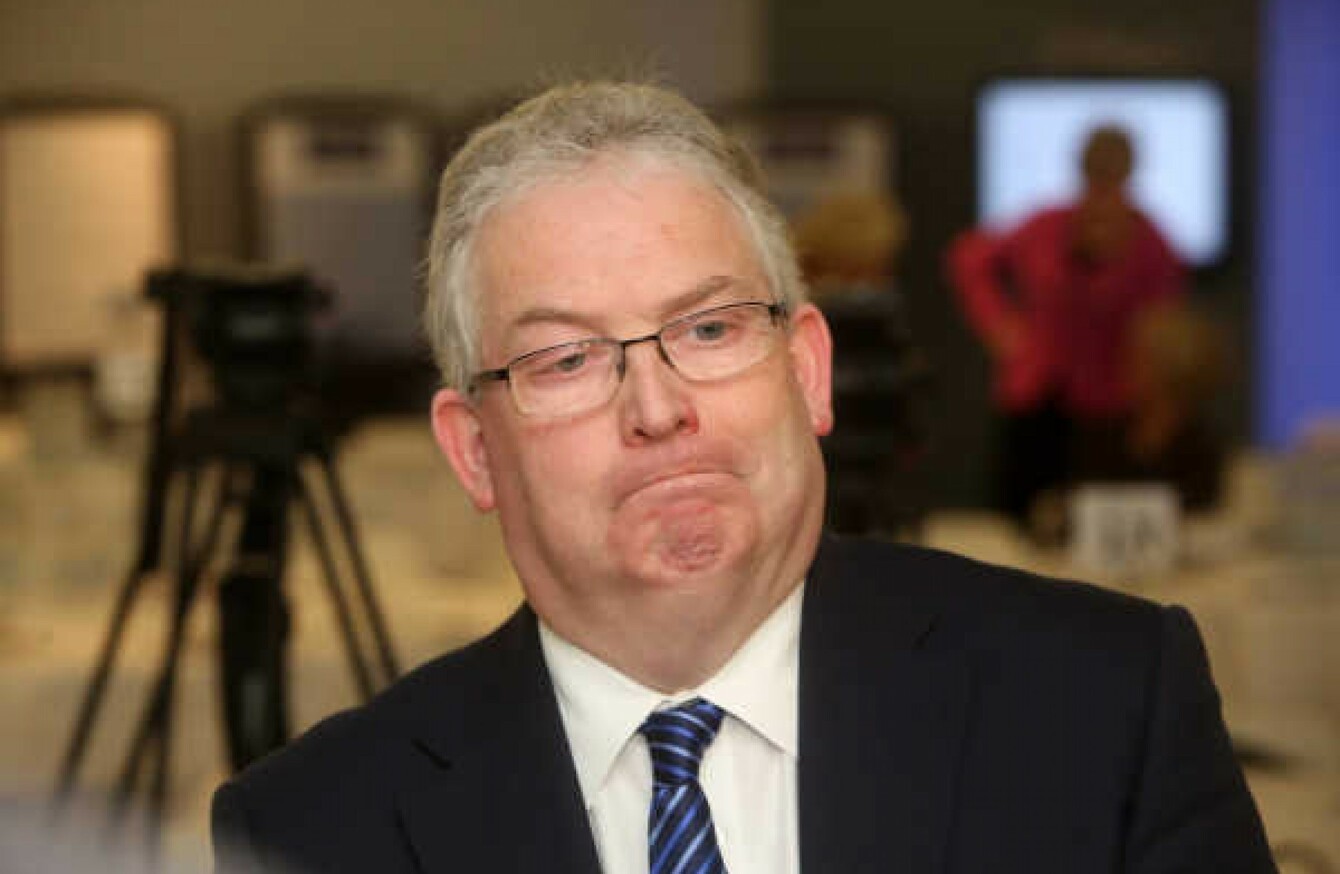 Image: Sam Boal/Photocall Ireland
Image: Sam Boal/Photocall Ireland
THE HSE HAS confirmed that people remained in a foster care home that was the centre of abuse allegations, even after a woman was removed.
One young woman with intellectual disabilities, known as Grace, was placed in a foster home despite an allegation of sexual assault having been made by a former resident.
In 1995 the South Eastern Health Board decided not to place any further people in the home. However, a decision to remove Grace was overturned in 1996. As a result she stayed in the home until a whistleblower's complaint in 2009.
It's understood that more than 40 people passed through the foster home on health board placements between the early 1980s right up to 2009.
HSE Director General Tony O'Brien told RTÉ's This Week that other people were placed there privately and some remained in the home even after the removal of Grace:
There were persons in that home over a long period of time in addition to Grace and the 44 people we have talked about, including some who were there privately, remained after Grace.
The HSE was meant to deliver an apology to Grace over the failings in her care last week, however O'Brien confirmed today that the apology did not happen.
He said there was "a breakdown in communication between the people who decided an apology should be made and the people who it was expected would be giving that apology".
If we were not on live radio there's a simple term I'd employ to explain what's happened here but it's not appropriate for national radio. This has been mishandled. This has not been good.
He added, "I myself will be sending further written correspondence with an unambiguous and sincere apology, in particular for what has happened in the last few days but also for the serious failings in care going back to 1983 so that there can be no doubt that a fulsome apology has been given."
Fianna Fáil spokesperson on Health Billy Kelleher says the belated apology from O'Brien will not reverse the damage and trauma Grace has suffered:
Tony O'Brien's appearance on the national airwaves does nothing to detract from the seriousness of this situation.
"The events which played out this week point to serious dysfunction within the health service, which appears to be lacking basic communication skills and compassion."
Kelleher also called on the Health Minister Leo Varadkar to engage directly with O'Brien and to ascertain the chain of events which led to this situation.
Earlier this week the Minister for Primary and Social Care, Kathleen Lynch, said that serious consideration must be given to establishing a Commission of Inquiry into allegations of physical and sexual abuse at a state-backed foster home.