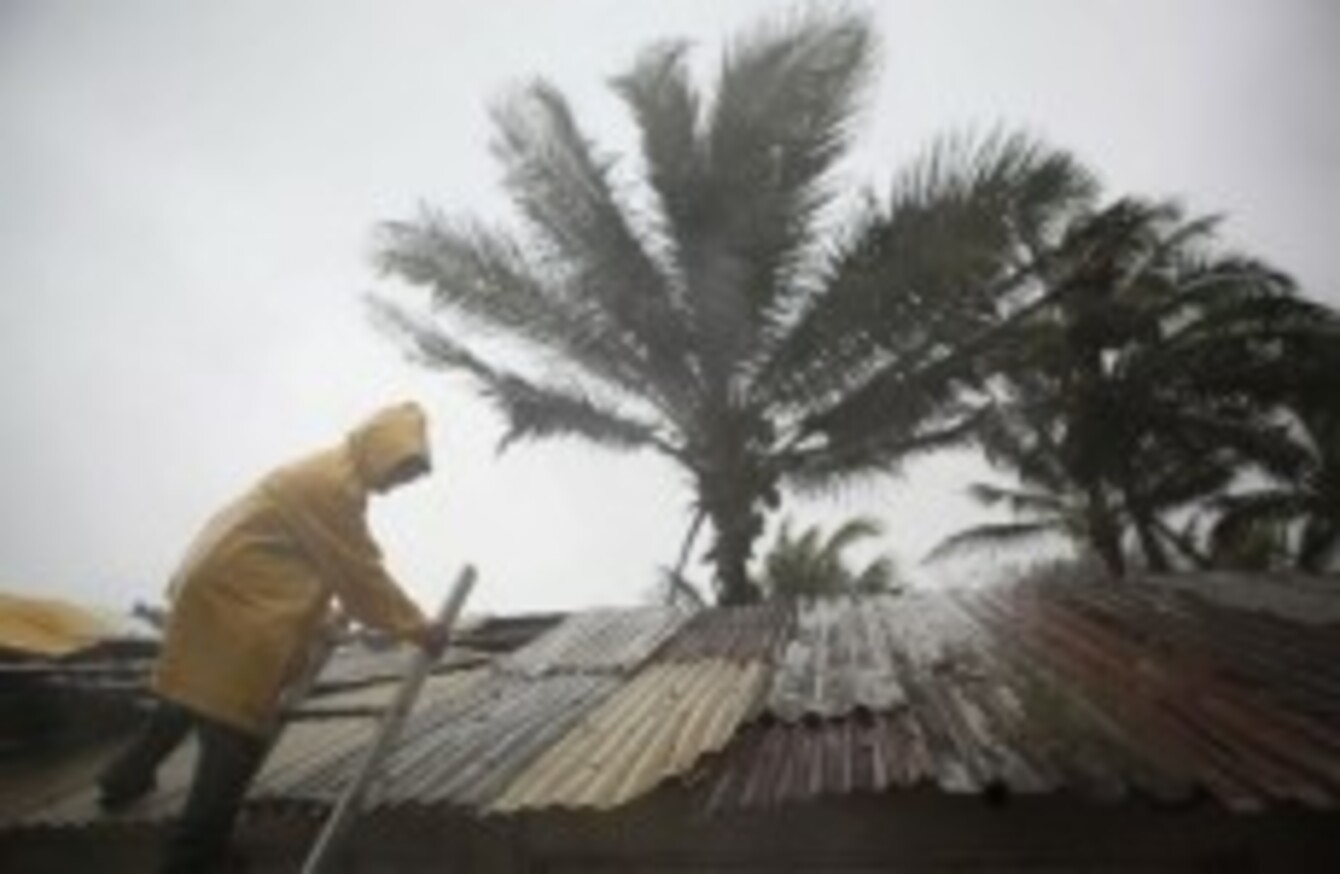 Irene is making its way to Puerto Rico, the Dominican Republic and Haiti
Image: Alexandre Meneghini/AP/Press Association Images
Irene is making its way to Puerto Rico, the Dominican Republic and Haiti
Image: Alexandre Meneghini/AP/Press Association Images
TROPICAL STORM IRENE approached hurricane strength and barreled toward Puerto Rico early today after hitting St Croix, in the Virgin islands, packing heavy rains and winds that closed airports and flooded low-lying areas in the Leeward Islands.
The storm is moving west-northwest fast, at roughly 24 kph and it's taking an unpredictable path.
The US National Hurricane Centre in Miami say Irene is strengthening and could even become a hurricane before reaching Puerto Rico in the coming hours.
Its maximum sustained winds late Sunday night were 110 kph – the lowest-level Category 1 hurricane has sustained winds at 120 kph.
On its current forecast track, Irene is expected to pass over Puerto Rico in the coming hours and over Hispaniola, the island shared by the Dominican Republic and Haiti, tonight.
Nearly 600,000 people in Haiti still live without shelter after last year's earthquake.
Yesterday, 150 tourists were evacuated from Puerto Rico's outlying islands of Culebra and Vieques, according to Gov. Luis Fortuno.
In advance of Irene, Puerto Rican authorities urged islanders to secure their homes and pick up debris that high winds could turn into dangerous projectiles.
Maritime officials have advised people to stay away from the ocean because Irene could bring a dangerous storm surge to the coast.
All schools and nearly all government offices in Puerto Rico are closed.
The National Hurricane Center says if Irene passes over Hispaniola's mountains or over parts of eastern Cuba, the storm could weaken.
The centre's current forecast has Irene hitting southern Florida as a hurricane by Thursday.
Yesterday the storm caused flooding of low-lying areas and power shortages in the eastern Caribbean, including on Antigua & Barbuda, St. Kitts & Nevis, Guadeloupe, and St Maarten.
Forecasters said tropical storm force winds extended outward up to 240 kilometers, mainly to the north of Irene's center.