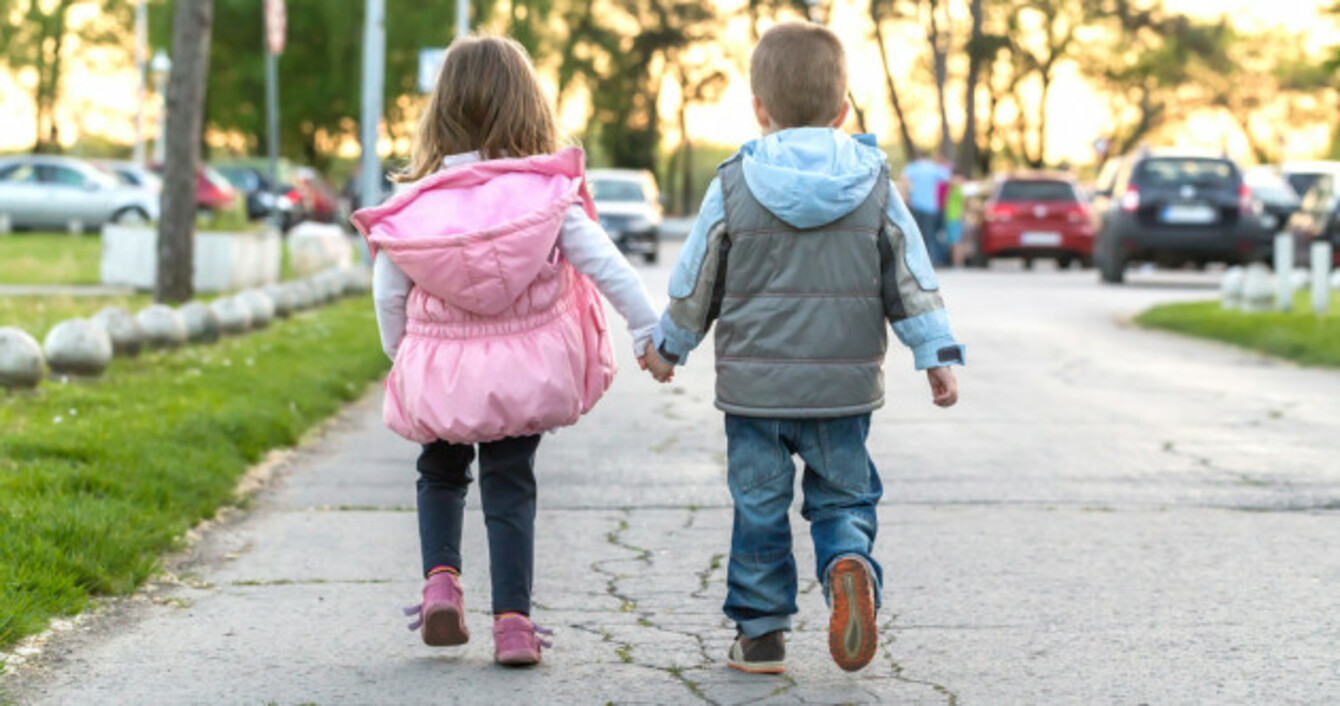 Image: Shutterstock/Dobo Kristian
Image: Shutterstock/Dobo Kristian
EACH WEEK IN our series, Am I Being A Bad Parent?, we hear from a reader who can't figure out what to do about a tricky parenting situation. 
To get a balanced view, we put the dilemma to a group of Irish parents, keeping things anonymous to encourage honest answers.
As a couple – especially one with children – there are many things that can be a struggle to agree on. But what about if one parent wants to have another child – and the other doesn't?
This week, one reader is wondering if she should put her foot down in telling her husband that she doesn't want to have another baby – although he wants to grow their family.
Have a parenting question you'd like some other mums and dads to weigh in on? Let us know anonymously here!
This week's dilemma
We have two brilliant kids under the age of five, and my husband has said that he'd like to try for a third this year. I'm definitely not ready to have another child – and I don't think I ever will be. Two kids is enough for me, but I know my husband wants to have a big family as he has lots of brothers and sisters. I feel like we're finally getting on our feet, and having another child would bring us back to square one. We've spoken about this before, but his feelings remain the same. Am I being unreasonable by putting my foot down on this issue?
Our anonymous readers' responses
No, you're not being unreasonable. In an ideal world this would something you could make a choice on together. But at the end of the day children don't just pop into existence – you're the one who actually has to have the baby. And if you don't want that, that's your decision. 
I don't think you're being unreasonable, but you need to be clear. Is it, 'No, I know I'll never want more kids', 'No for now, but potentially in a couple of years' or 'No, probably never, but I'll let you know if my feelings change'? Being clear now will save you both going around in circles on this.
You're definitely not being unreasonable. This is clearly something you've thought a lot about, and you seem quite confident in knowing what you want. Explain to your husband how you're feeling and, although he may be unhappy, it's ultimately up to you to decide whether you want to try to be pregnant again. You have two brilliant children together, as you said, and that's a lot to be grateful for. 
You're not being unreasonable – but your partner is. I don't know where to begin with this but of course this is not unreasonable. It is your body and your choice to be pregnant, or not. There are a completely different set of considerations at play here for you, and it's very sad and worrying that your husband doesn't see that.
From a very obvious physical perspective it's a huge ordeal for any woman's body to go through even once, never mind any more than that. Then there's a risk of miscarriage. That's a huge psychological burden even if everything goes OK. Then there's no drinking for 9mths or beyond that if you breastfeed. And breastfeeding- is your husband going to help with that? No. They are only the very big ticket items at play and don't go into the general discomfort, and the risks to your career, not to mention the actual labouring of the child into the world.
It takes a huge toll having a child, and the brunt of this is borne by women far more than men – or indeed your partner by the sounds of things.
This is an impossible situation. To be honest honey, I don't have any answers. It's an awful dilemma and there are no winners in my opinion. Somebody has to compromise.
It is rare anyone is sorry once the baby arrives – or that they admit it, if they do feel that way. I have actually seen women who wanted more children trick their partners (I think that's a lot more common than is generally realised). It's obviously more difficult if it's the man who wants the baby. I think it's a bag of snakes with no easy answer!
#Open journalism No news is bad news Support The Journal

Your contributions will help us continue to deliver the stories that are important to you

Support us now
So what's the final tally? Is this reader being unreasonable?
No – 4
Yes – 0
Undecided – 1
Tell us your thoughts in the comments! Have a parenting question you want answered? Let us know anonymously in our survey here and we'll put it to the real-life experts: your fellow mums and dads.
Fancy two nights of chill (and dinner!) at the Radisson Blu Hotel & Spa Limerick? Enter here– and don't forget to subscribe to our Family Newsletter for more updates!