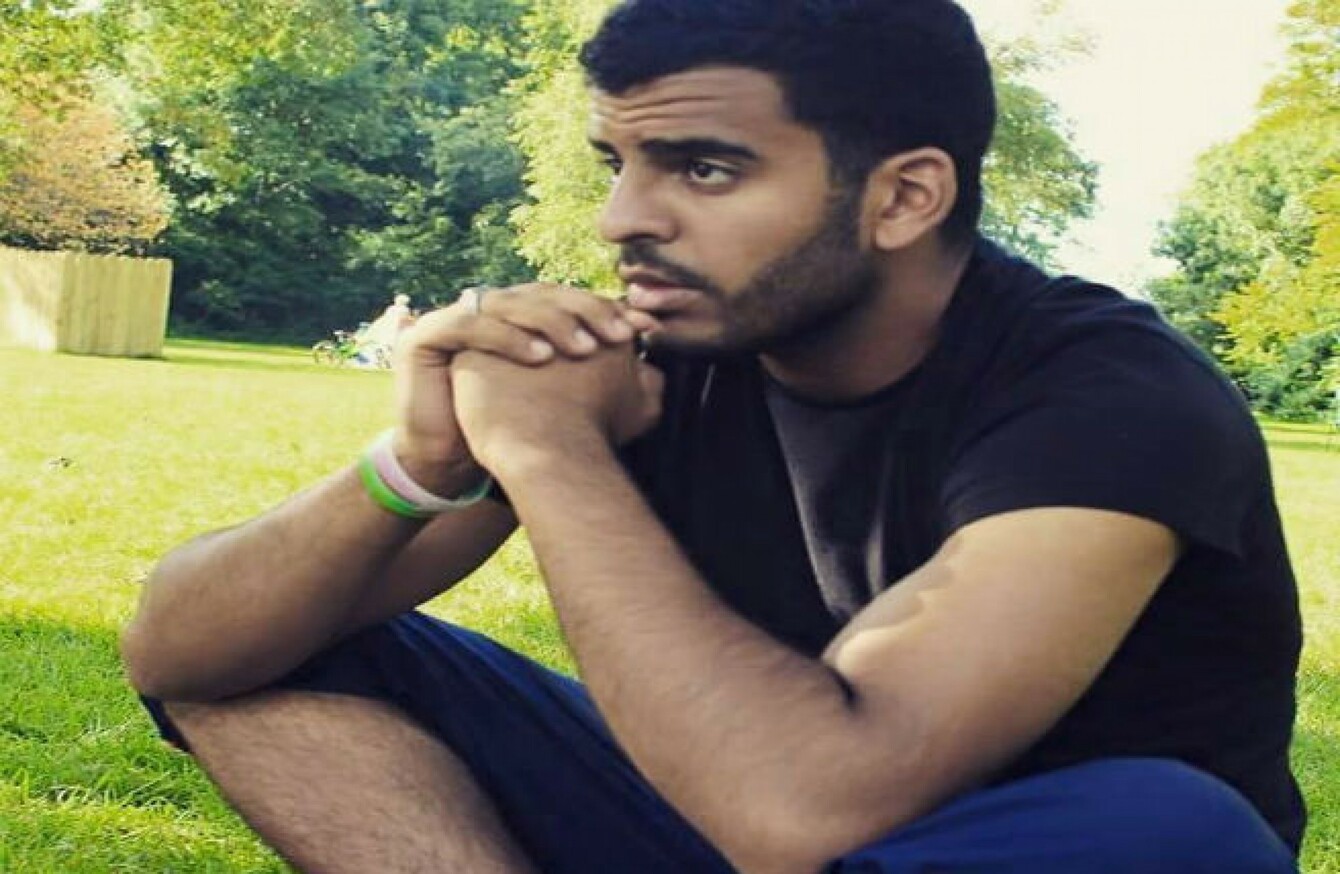 Image: Fatima Halawa
Image: Fatima Halawa
IRISHMAN IBRAHIM HALAWA is spending his 20th birthday behind bars in an Egyptian prison today.
The young man was 17 when he was arrested along with two of his sisters in 2013 for attending a protest. His sisters were later released, but despite campaigns calling for his freedom, he remains in prison today.
Human rights organisation Reprieve said 8,000 people signed a birthday card for Halawa. Officials at the Egyptian embassy in London refused to accept the card by hand.
"It is a total disgrace that Ibrahim Halawa is spending a third birthday behind bars in Egypt, awaiting a mass trial that makes a mockery of justice," director of the death penalty team at Reprive Maya Foa said.
The organisation said Ibrahim and the hundreds of people facing trial with him are currently held in extremely poor conditions in prison.
Ibrahim has recently reported to his family and Reprieve that 'experimental' torture techniques, including electrocution and 'crucifixions', are under way in the jail, and that he receives regular beatings.
A recent report by Reprieve revealed that the Egyptian government has sentenced nearly 600 people to death in the last year, with the vast majority of death sentences handed down in relation to political protest.
Yesterday MEP Seán Kelly confirmed the European Parliament has agreed to table an urgent motion for resolution next week calling for Halawa's release.
The Resolution cites Article 10 of the Universal Declaration on Human Rights which says everyone is entitled in full equality to a fair and public hearing by an independent and impartial tribunal, in the determination of his or her rights and obligations and of any criminal charge against him or her.
A public vigil will take place outside the Egyptian embassy in Dublin at 1pm today with members of the young man's family, friends and supporters in attendance.