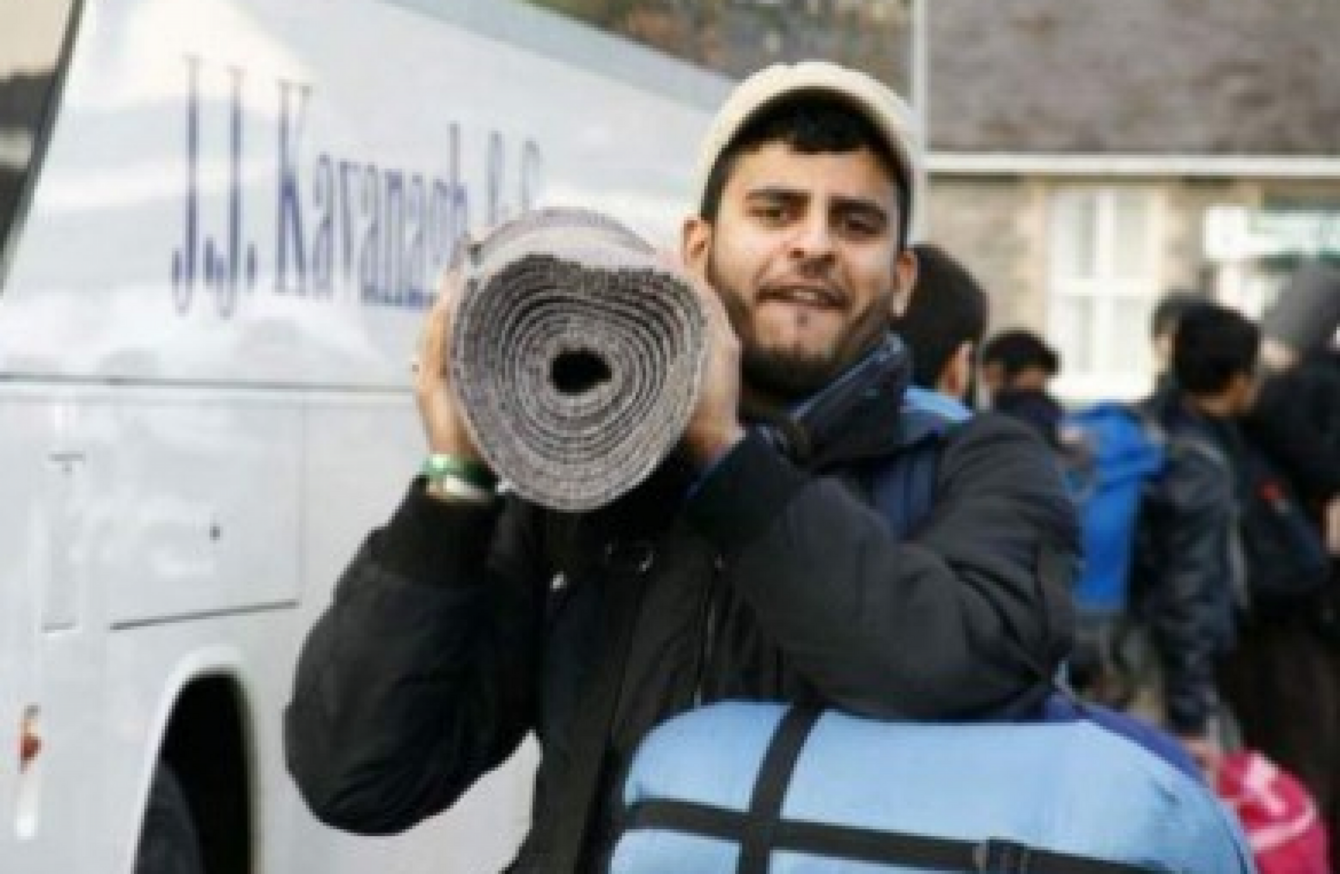 Image: Facebook/Free Ibrahim Halawa
Image: Facebook/Free Ibrahim Halawa
A TECHNICAL REPORT into evidence around the protest which saw Irish citizen Ibrahim Halawa jailed does not name or identify him.
The Dublin-born prisoner has been held without trial in Egypt since being arrested at a protest in Cairo in August 2013.
He is charged with terrorism and other charges.
Despite numerous requests by the Irish government that he be freed, Egyptian President el-Sisi has said that he could only consider pardoning him when his trial is complete. However, that trial has been delayed
Omaima, Fatima, Soumaya and Ibrahim Halawa were all arrested at the protest three days after the Rabaa al-Adawiya massacre on 17 August 2013.
Fatima, Ibrahim's older sister, told Saturday with Claire Byrne in January that they chose to attend the protest "on the spur of the moment" to remember those who had been killed in the Egyptian uprising and subsequent massacre.
"We went to Egypt every single year as far as I can remember to visit extended relatives, it was something our parents wanted us to do. To keep contact with our extended relatives and family members," she said.
She acknowledged that Ibrahim spoke at the sit-in at Rabaa al-Adawiya Square but says their attendance was not political or pre-planned but was about remembering those who were killed.
Trial
Ibrahim Halawa faces another trial date – his 20th – tomorrow. The Egyptian authorities have chosen to try Halawa in a mass trial along with almost 500 other people, a decision that has led to the repeated postponements.
Part of the case will focus on a technical report prepared last July by the Egyptian Ministry of Interior for the Court of Appeal in Cairo.
The report, seen by TheJournal.ie, focuses on nine exhibits of evidence – videos and photos – taken on the day that Halawa was arrested. It says the video clips are "of a high quality and taken both inside and outside Al-Fath mosque".
It says that a printout of 300 photos was taken from video clips, but says that only two people were identified: Saber Eid Ahmed and Salah El-Din Abd El-Halim Morsi. The report doesn't mention Halawa or any of the other 300 people arrested at the protest.
It says:
We were not able to confirm the suspicion of the other accused among the large crowd of people appearing in the video recordings and the digital images contained in the exhibits subject of investigation.
#Open journalism No news is bad news Support The Journal

Your contributions will help us continue to deliver the stories that are important to you

Support us now
Colm O'Gorman, Executive Director of Amnesty International Ireland says that Halawa must be released.
"Ibrahim's innocence has been further vindicated by Egypt's own legal system, which following a technical review of audio-video material presented in the case, found no evidence against him. It tallies with what Amnesty researchers on the ground at the time assert, that Ibrahim was in al-Fath mosque and could not have committed the violent crimes with which he has been charged.
"Amnesty International also conducted a thorough, independent review of the prosecution evidence. It is surely now beyond question that Ibrahim was arrested solely for peacefully exercising his right to freedom of assembly and expression. Ibrahim is a prisoner of conscience. His continuing imprisonment represents an inexcusable violation of both international and Egyptian law.
"We reiterate our call for his immediate and unconditional release."
Earlier, cabinet approved a plan to send an independent medical expert to the Egyptian capital to examine Halawa.