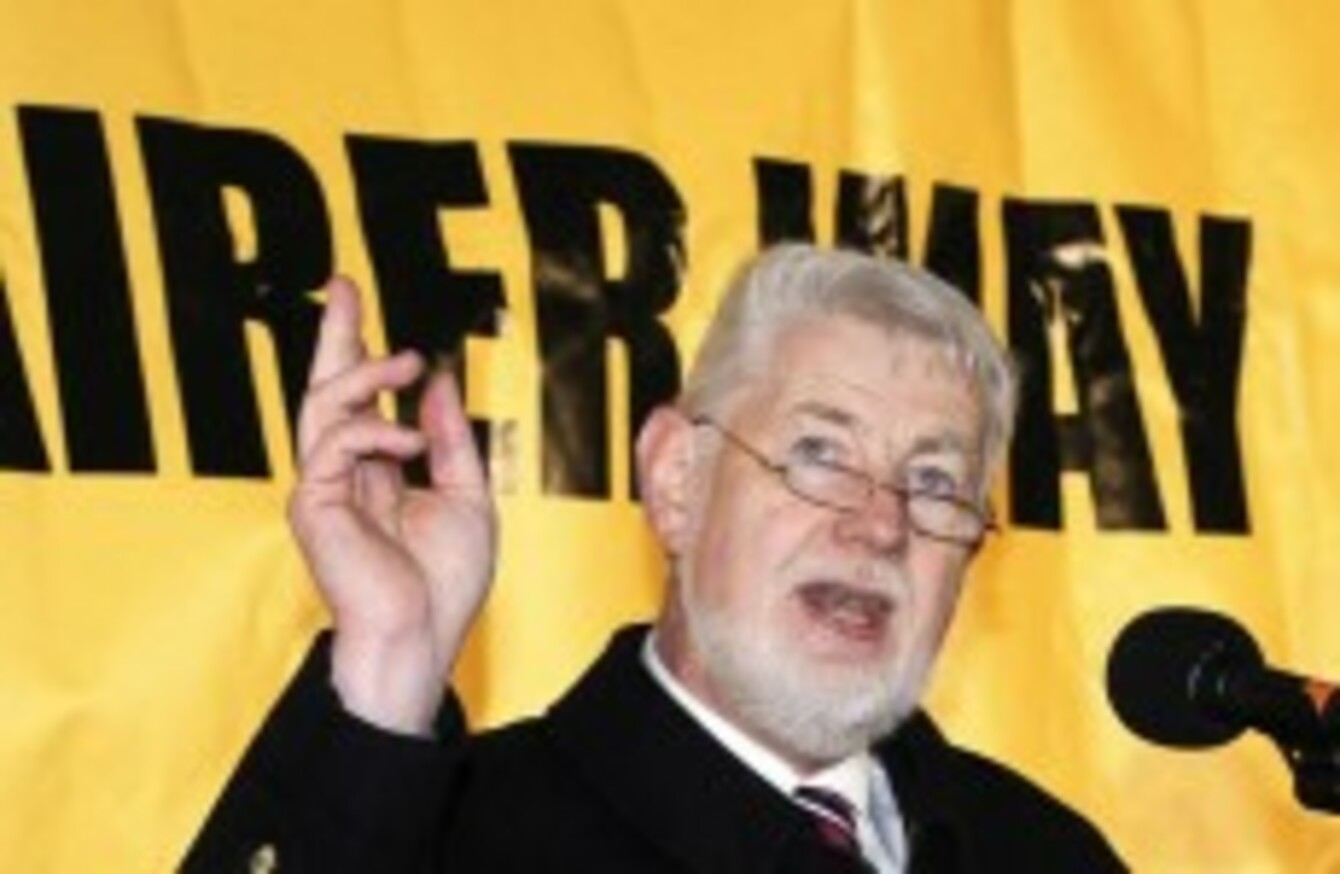 ICTU General Secretary David Begg
Image: Niall Carson/PA Archive/Press Association Images
ICTU General Secretary David Begg
Image: Niall Carson/PA Archive/Press Association Images
THE IRISH CONGRESS of Trade Unions' (ICTU) executive council will meet today to consider its stance on the Fiscal Compact treaty.
Three unions have already urged their members to vote No in the referendum on 31 May. The UNITE trade union, which along with Mandate and the Technical Engineering an Electrical Union (TEEU), has urged the umbrella body to speak with one voice.
However there is a strong indication that the executive council of ICTU will decide that rather than settling on a common policy, members should be allowed a free vote in the referendum next month.
The three unions advocating a No vote have said that the treaty enshrines austerity in the Irish constitution and will do nothing for workers or to boost economic growth.
But the government has argued that the passing of the referendum is crucial to the stability of the Irish economy and will ensure that sufficient firewalls are in place should Ireland require extra funding when its bailout programme finishes next year.
The Taoiseach Enda Kenny compared the Fiscal Compact to an insurance policy on a house: "It's like saying, 'look, I'm going to buy this house but I'd like to know that it's insured."