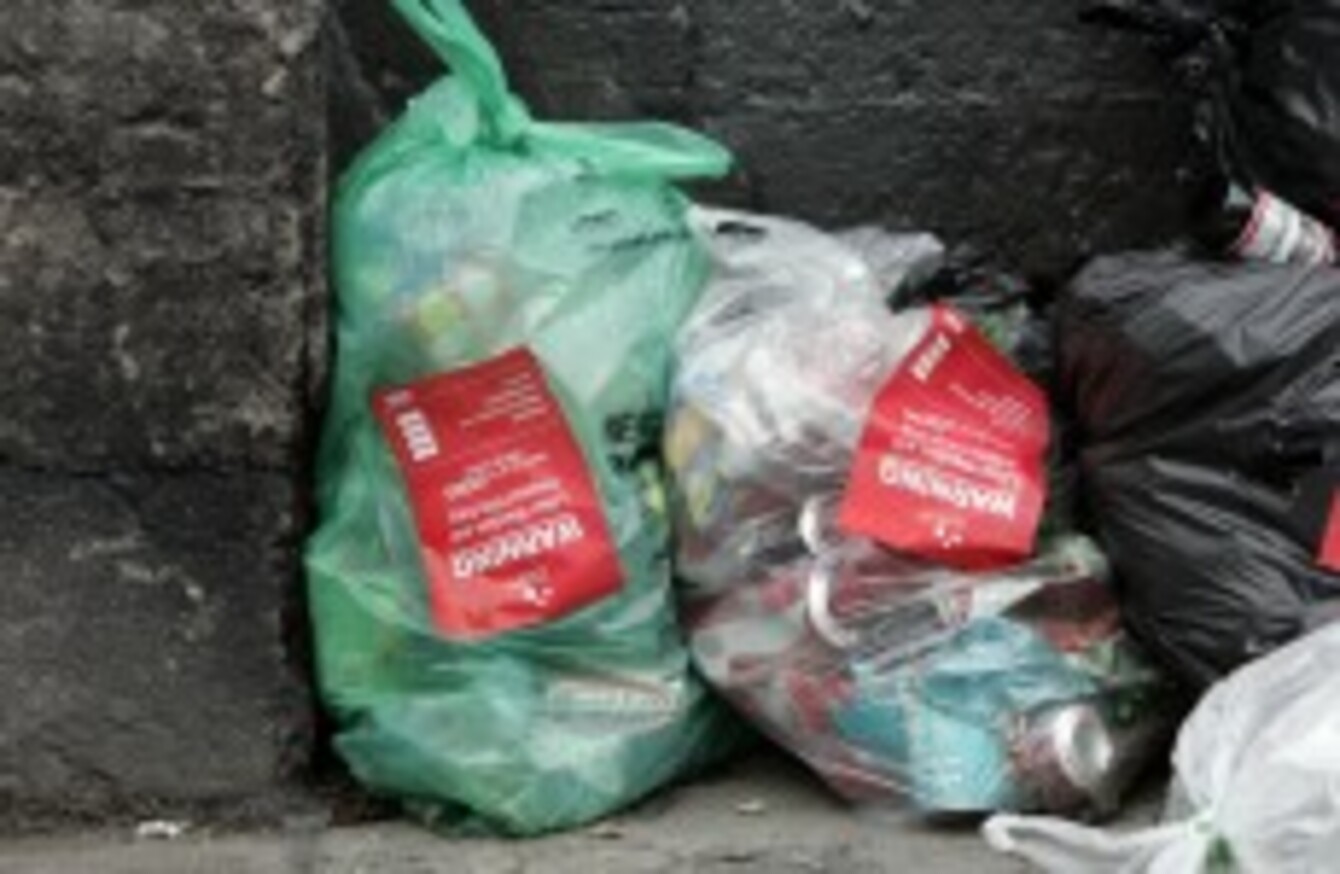 Image: Mark Stedman/Photocall Ireland
Image: Mark Stedman/Photocall Ireland
THE BLACK BAGS of rubbish dotted around some of the pavements in Dublin's north inner city area are a source of frustration to many, and are the focus of a major crackdown by the city council.
Today, John McPartlin, the Public Domain Officer at Dublin City Council, said they have been calling door-to-door in an effort to curb the illegal behaviour – and they will be targeting 'litter blackspots' in particular.
Plus, they could end up bringing landlords to court if their tenants are found to be dumping rubbish illegally.
As part of the 2014 crackdown, they have knocked on over 500 doors.
The council is due to call back to some of the houses and undertake property searches.
Misinformation
They have found that there is "a lot of misinformation out there", said McPartlin.
People aren't aware of dates bins are collected. They're not aware of the day of recycling.
A survey sheet is given to each household, asking them about how they dump and recycle rubbish.
"There's a lot of multi-let houses in the area that there is no information being given to tenants whatsoever," he said. "There are no notices inside the house."
It varies from house to house, with some multi-tenant units having agents who look after the tagging and putting out of rubbish.
Landlords
The council will be locating and writing to landlords who haven't been cooperating, and requesting a meeting with them.
One of the issues with multi-let houses is that the residents can change from month to month.
If DCC suspects a house is not complying with rubbish laws, it can monitor the location with a litter warden, and take away bags that are found there.
If they find evidence in them that the bags are coming from the house, they could prosecute the landlords under new by-laws.
We'd have to have a trail of evidence.
The council has advised people they should keep evidence when they buy bin tags.