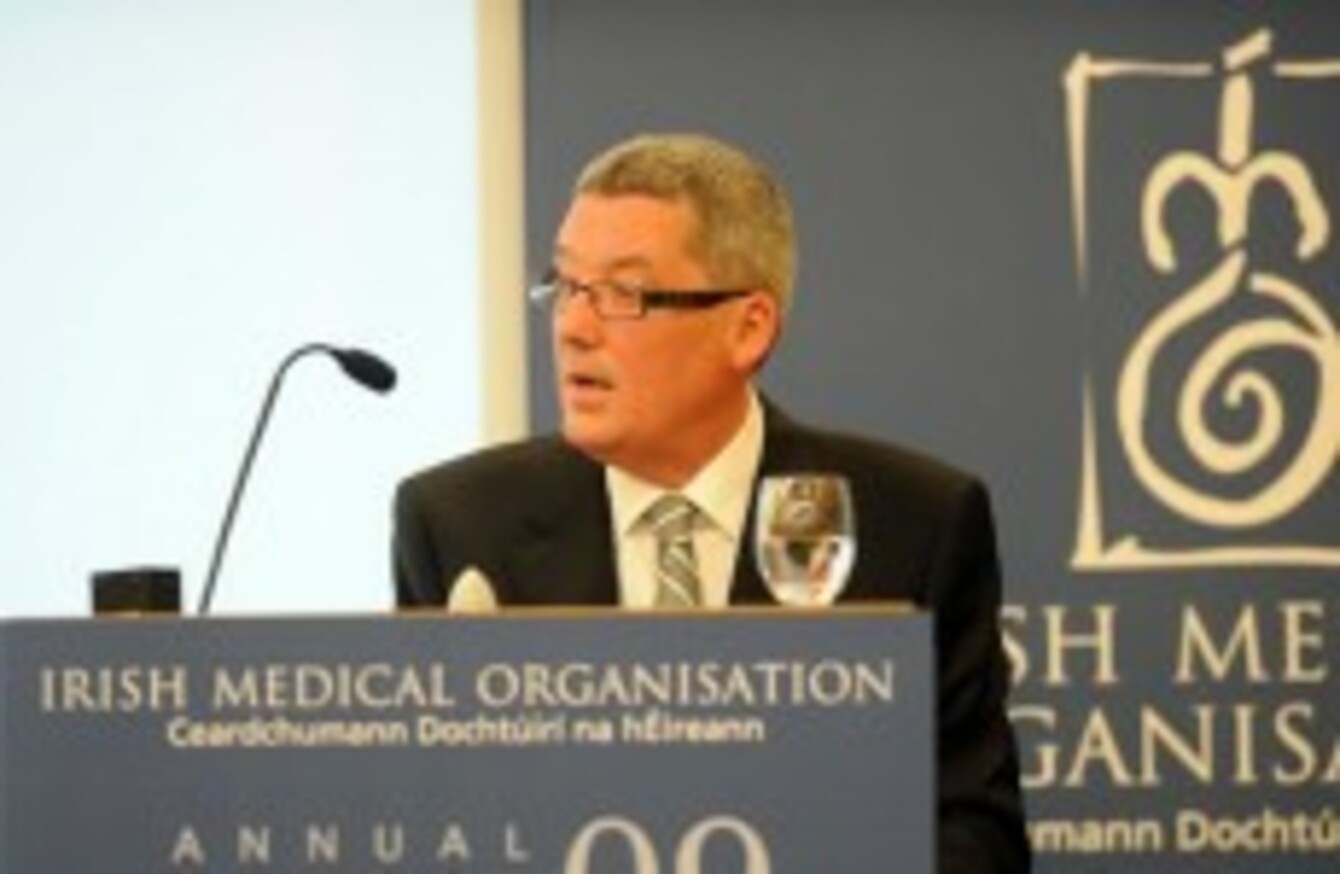 Former CEO of the IMO, George McNeice.
Image: IMO.ie
Former CEO of the IMO, George McNeice.
Image: IMO.ie
THE IRISH MEDICAL ORGANISATION has published its accounts for 2012, in which they outline the settlement package they have agreed to pay former chief executive, George McNeice.
The accounts reveal that in addition to a pension fund of some €4.5 million, the former CEO will receive a termination payment of €1,495,850 as provided for in his contract.  In addition, he will receive annual payments of €200,000 every year from 2016 to 2021 and €250,000 per annum from 2021 to 2032.
The IMO managed to halve an estimated €20 million in pension entitlements to McNeice before the announcement of his retirement in December.
Treasurer of the IMO, Professor Sean Tierney said they "were determined that members would have full details about the settlement we were forced to make with the former CEO".
The IMO's accounts also shows reserves of over €3.2 million despite the settlement to the CEO and a write down on the value of the IMO offices on Fitzwilliam Place, Dublin of over €4 million after the property crash.
As a result, Tierney, said "that no members' subscriptions over the coming years will be required to fund the settlement with the former CEO".
The accounts, which report in full the income and expenditure of the IMO and its wholly owned subsidiary IMOFS for the first time, show that during 2012 the IMO generated income of just over €5 million.  This was down 11 per cent on the €5,709,567 earned in 2011.  However, the organisation tackled costs reducing normal expenditure by 17 per cent to €3,998,132, compared with €4,803,824 in 2011.
There was an average of 34 people employed by the IMO last year, with the average salary of just over €52,000.