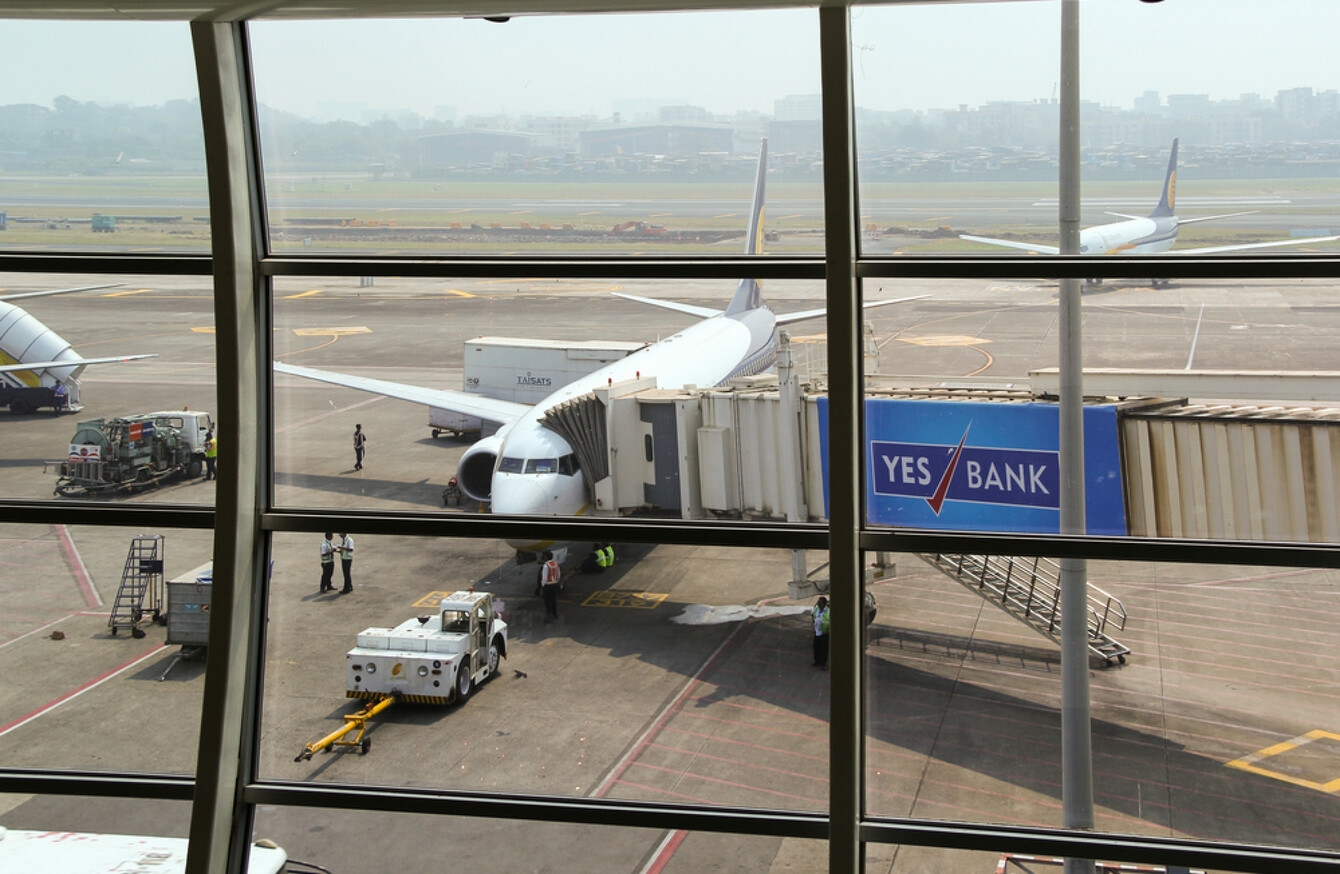 Image: Shutterstock/Murgermari
Image: Shutterstock/Murgermari
AN INDIAN MAN who has been charged with making a bomb threat at Mumbai Airport has said that a telephone operator misheard him when he was asking about the status of a flight of a Bombay to Delhi flight.
Vinod Moorjani was just about to board a flight to the Indian capital Delhi with his family on Sunday when he was arrested, the Guardian reported.
Police say that the 45-year-old was frustrated with flight delays and called the airport from a payphone onsite, warning the operator "bomb fata hai" (a bomb has exploded). He then hung up the phone.
Moorjani said that he was merely enquiring about the "Bom-Del status". Formerly known as Bombay, Bom is the three-letter acronym for Mumbai Airport.
Pleading innocent to all charges of criminal intimidation and other offences, he said that he hung up because of a disturbance on the line.
He was released with a bail of 30,000 rupees (€390).
This isn't the first such example of flight disruption to passenger aircraft in the region in recent months.
In November, a flight was diverted to Chennai for an emergency stop after an Iranian woman discovered midair that her husband was having an affair.
In July last year, a man tried to open an emergency exit door on a packed AirAsia flight in midair to the eastern India city of Ranchi.
"Upon landing at Ranchi, the unruly passenger was handed over to the CISF (Central Indian Security Force) for further investigation," the airline said.
With reporting from AFP