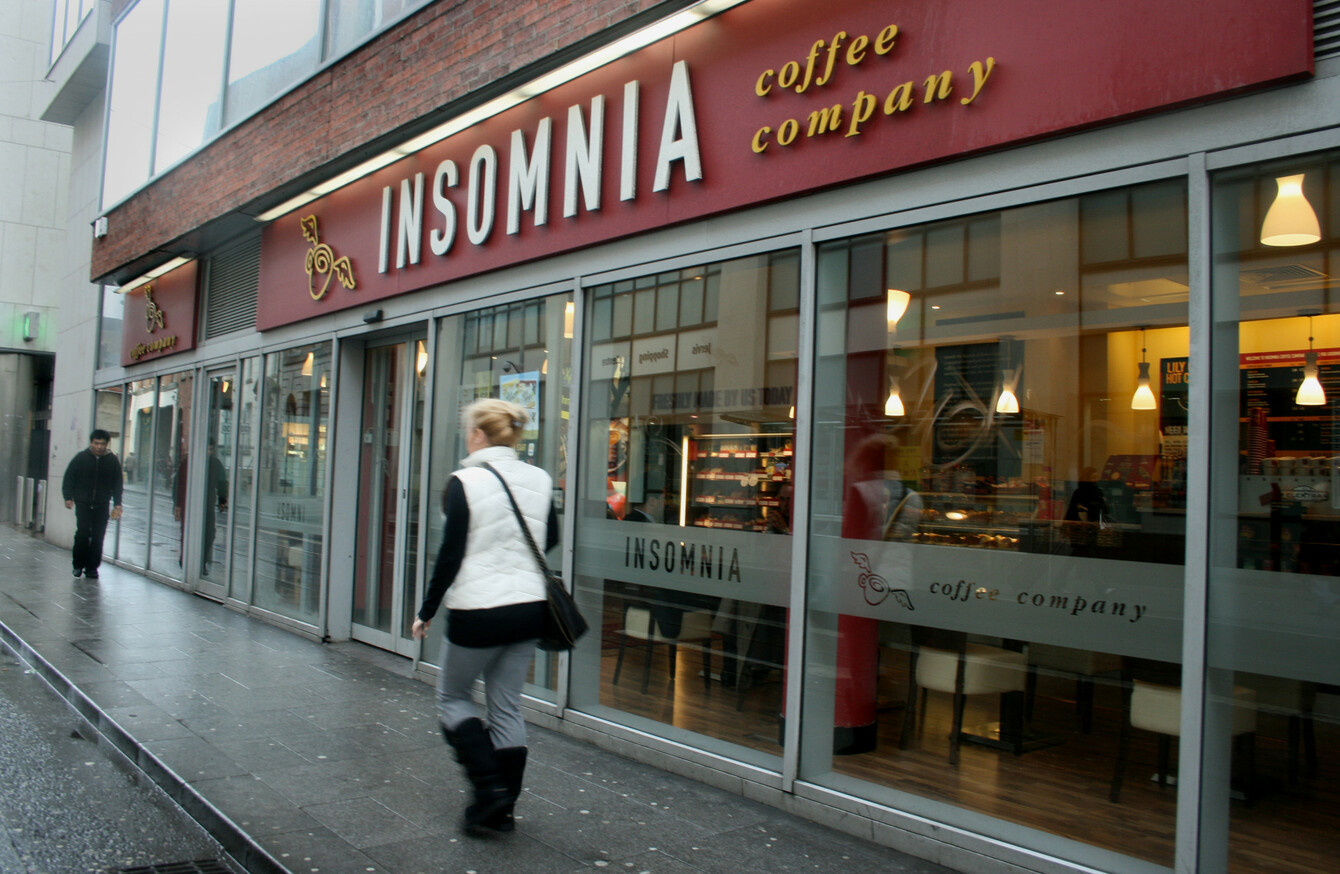 Image: Adeline Pericart/Rollingnews.ie
Image: Adeline Pericart/Rollingnews.ie
COMPANIES BEHIND THE Insomnia coffee brand have reported a combined profit of just over €2 million, despite continued losses at its UK business.
Accounts filed for Insomnia Limited, one of two subsidiaries associated with the company's retail division, show that it made a profit of €1.6 million in 2016 – treble 2015′s tally.
The other retail outfit, Redcoral Catering, booked a slim profit of about €19,700 last year.
Franchise operators Insomnia Alliance and Insomnia Franchise reported a combined profit of €605,000.
However, the coffee company's UK business lost more than €200,000 last year, quadruple the loss it reported in 2015.
German store
Insomnia was founded by former Dragon's Den star Bobby Kerr and Harry O'Kelly in 1997. The café chain was set up in a bookstore in Galway and is now considered Ireland's largest coffee chain.
It's hoped that the firm will have a network of 175 stores in operation by year-end. Earlier this year, Insomnia announced plans to enter the German market.
Insomnia employs about 400 people throughout Ireland in its company-owned stores, while another 350 people are employed at its concession and franchised outlets.
The company has developed partnerships with a number of retail brands including Spar, Penneys, Debenhams, Eason, Heatons and Maxol.
In addition to its network of cafés, Insomnia has more than 350 self-service machines in operation.
The Insomnia business is owned equally by Kerr, who serves as chairman, CEO Harry O'Kelly and John Clohisey, a director at Spar's parent company BWG.
Sign up to our newsletter to receive a regular digest of Fora's top articles delivered to your inbox.
Written by Conor McMahon and posted on Fora.ie