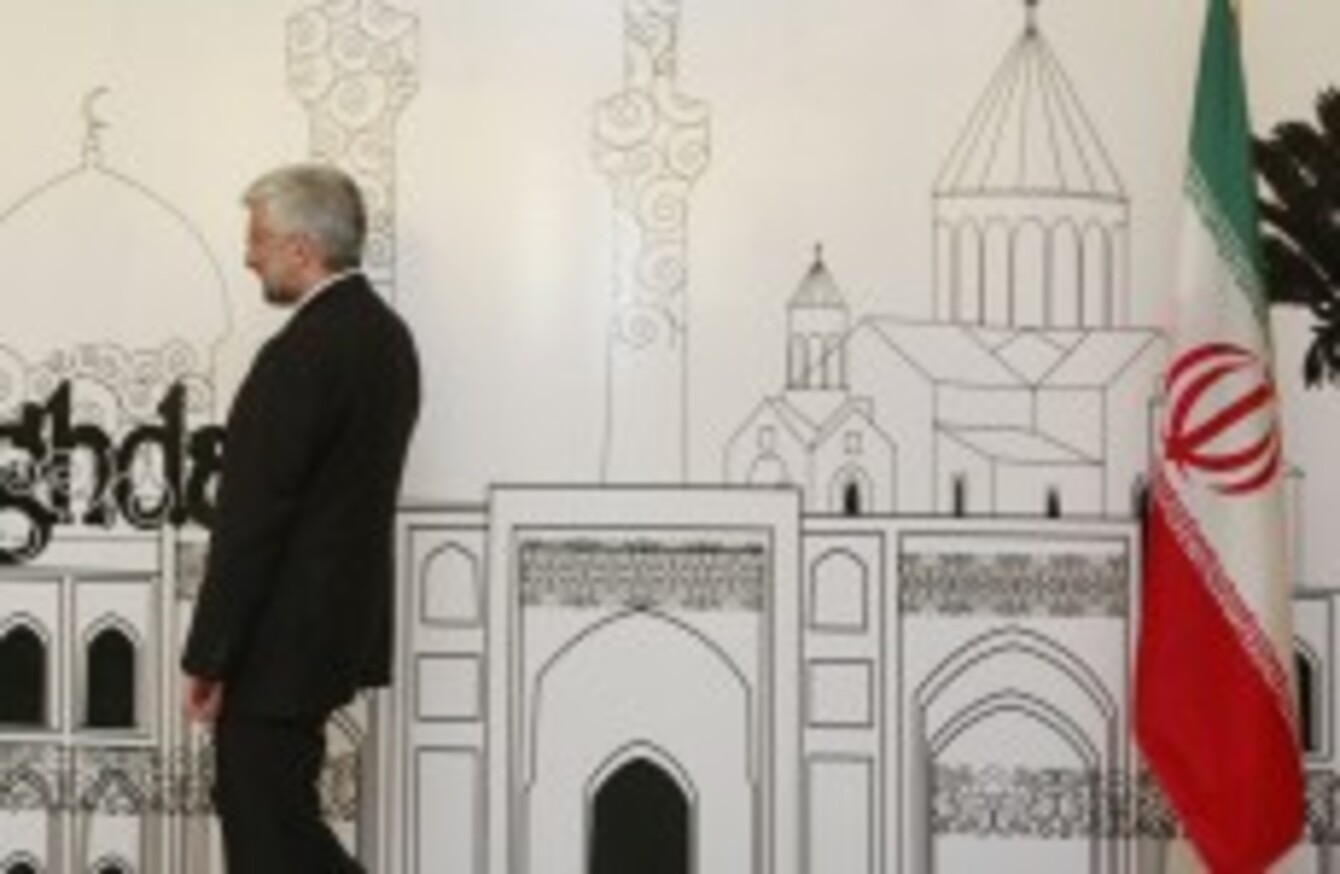 Iran's Chief Nuclear Negotiator Saeed Jalili walking to the negotiations in Baghdad today
Image: AP Photo/Hadi Mizban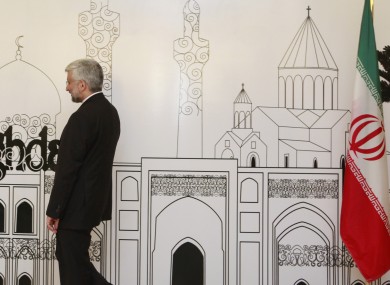 Iran's Chief Nuclear Negotiator Saeed Jalili walking to the negotiations in Baghdad today
Image: AP Photo/Hadi Mizban
ENVOYS FROM IRAN and six world powers have resumed talks over Tehran's nuclear program after issuing opposing proposals during the opening day of the negotiations in the Iraqi capital of Baghdad.
The meetings spilled into a second day in apparent efforts to avoid an impasse that could derail the most promising nuclear dialogue with Iran in years.
On the table today is an incentive package by the six-nation group — the permanent UN Security Council members plus Germany — that seeks to halt the most sensitive part of Iran's nuclear fuel production. Iran put forward a counterproposal after saying it wants the US and Europe to ease sanctions.
The West and allies fear Iran's nuclear program could eventually produce atomic weapons. Iran insists its reactors are only for energy and research.
The back-and-forth in Baghdad focused largely on whether the current enrichment level of Iran's uranium production is a red line the US and other powers will not permit for fear it could become warhead-grade material.
At stake is the threat an Iran armed with nuclear weapons could pose to its neighbors. The U.S. and Israel have indicated readiness to attack Iran if diplomacy and sanctions fail to curb its nuclear program. Both suspect that Iran is aiming to build nuclear weapons, and Israel believes it would be a prime target.