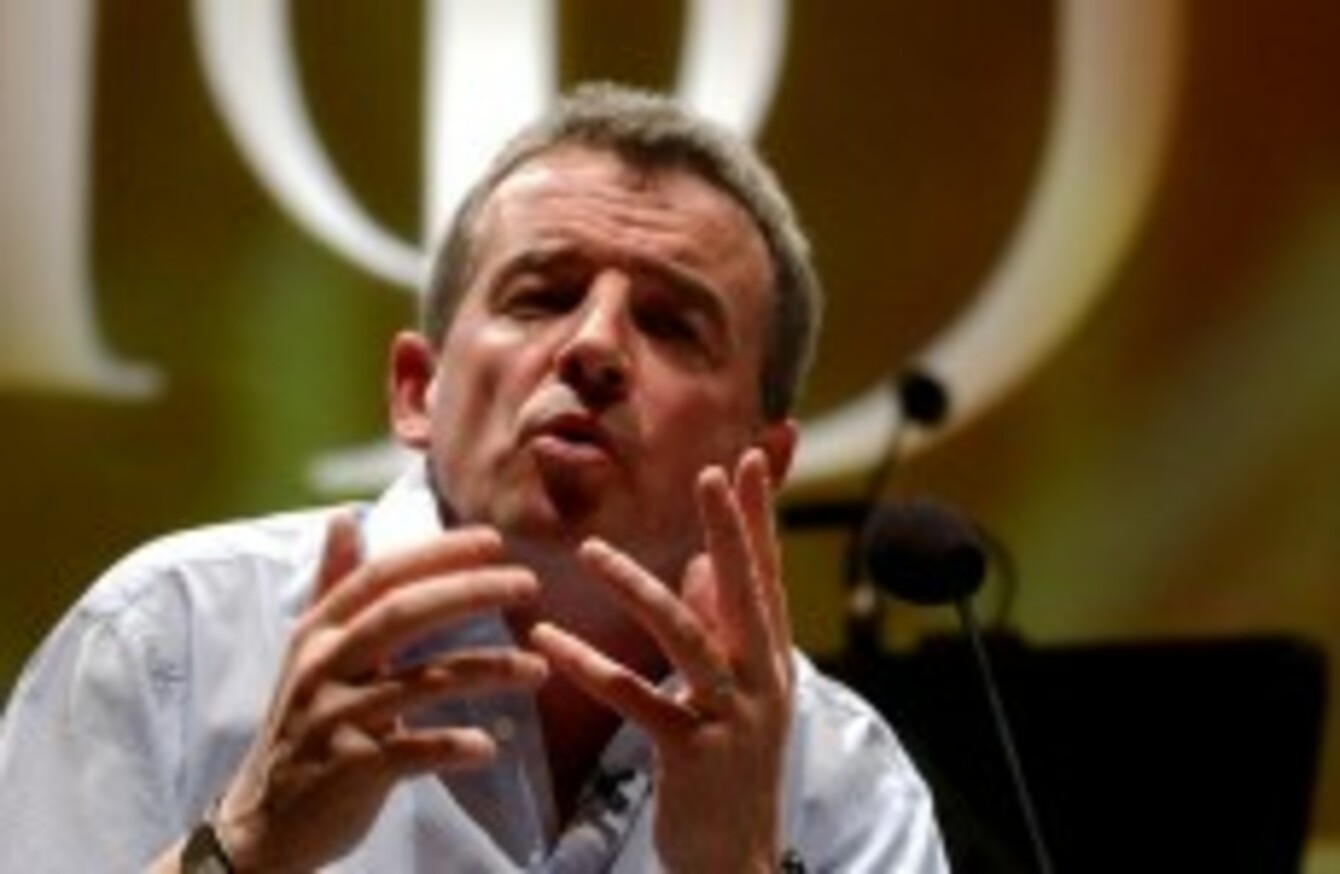 Ryanair boss Michael O'Leary speaks at the Annual Convention of the Institute of Directors, at the Royal Albert Hall.
Image: EMPICS Sports Photo Agency
Ryanair boss Michael O'Leary speaks at the Annual Convention of the Institute of Directors, at the Royal Albert Hall.
Image: EMPICS Sports Photo Agency
Updated at 11.50pm
DESPITE AMBITIONS TO be a leading startup nation, it appears Irish people are more wedded to the culture of working for a pay cheque.
A report on entrepreneurship in Ireland has shown Ireland lagging behind the majority of EU countries when it comes to most key indicators of startup activity.
And not surprisingly, it also showed that the recession put a major dent in the opportunities people saw in launching their own startups.
Ireland ranked 16th in Europe based on the share of people who had either started businesses or were classified as "nascent entrepreneurs" – those in the process of launching an enterprise.
The position dropped from 9th place last year, when there was a sudden spike in the number of startups in operation, and well behind that of other bailout recipients like Portugal and Greece.
About 6.5% of the adult population were classed as "early-stage entrepreneurs", below the European average of 7.7% and less than half the share in the US, Canada or Australia.
Click here for a larger version
A recessionary hit
The report said people's perceptions about the opportunities for launching their own businesses took a nosedive during the recession, although the rate had slowly been recovering.
Less than half the population said they viewed entrepreneurship as a good career choice, also below the European average, despite Ireland having one of the largest proportions who viewed success in the field as having high status.
But Irish workers did rate much higher than their European peers when it came to "intrapreneurship" – those within companies who triggered new business activity for their employers.
Click here for a larger version
In October, Jobs Minister Richard Bruton said he wanted 25% more startups formed each year and a 25% higher survival rate among new businesses.
#Open journalism No news is bad news Support The Journal

Your contributions will help us continue to deliver the stories that are important to you

Support us now
Capital-gains tax and income tax changes were flagged at the time, although any introduction of the measures was kicked down the road to Budget time. In May it launched a rebranded and improved seed-capital scheme.
Despite sustained lobbying from the business sector, the government is also yet to bring taxes for the self-employed in line with those of PAYE workers.
Launching the report, Bruton said the figures showed Ireland was at or slightly below-average in the EU on most key measures of startup activity.
"As I have said many times before, we have great entrepreneurs in Ireland – we just don't have enough of them," he said.
Clearly we must do more, and I am determined to ensure that in Budget 2016 and into the future we will continue making changes to encourage more people to start their own business and create the jobs we need".
Irish Tax Institute president Mary Honohan today said the country's tax policies weren't attractive enough for those "who take real risks by putting money into startups".
She also cited a combination of the country's "immensely restrictive" capital gains tax laws – especially compared to those in the UK – and "penal regime" for offering share options to new workers.