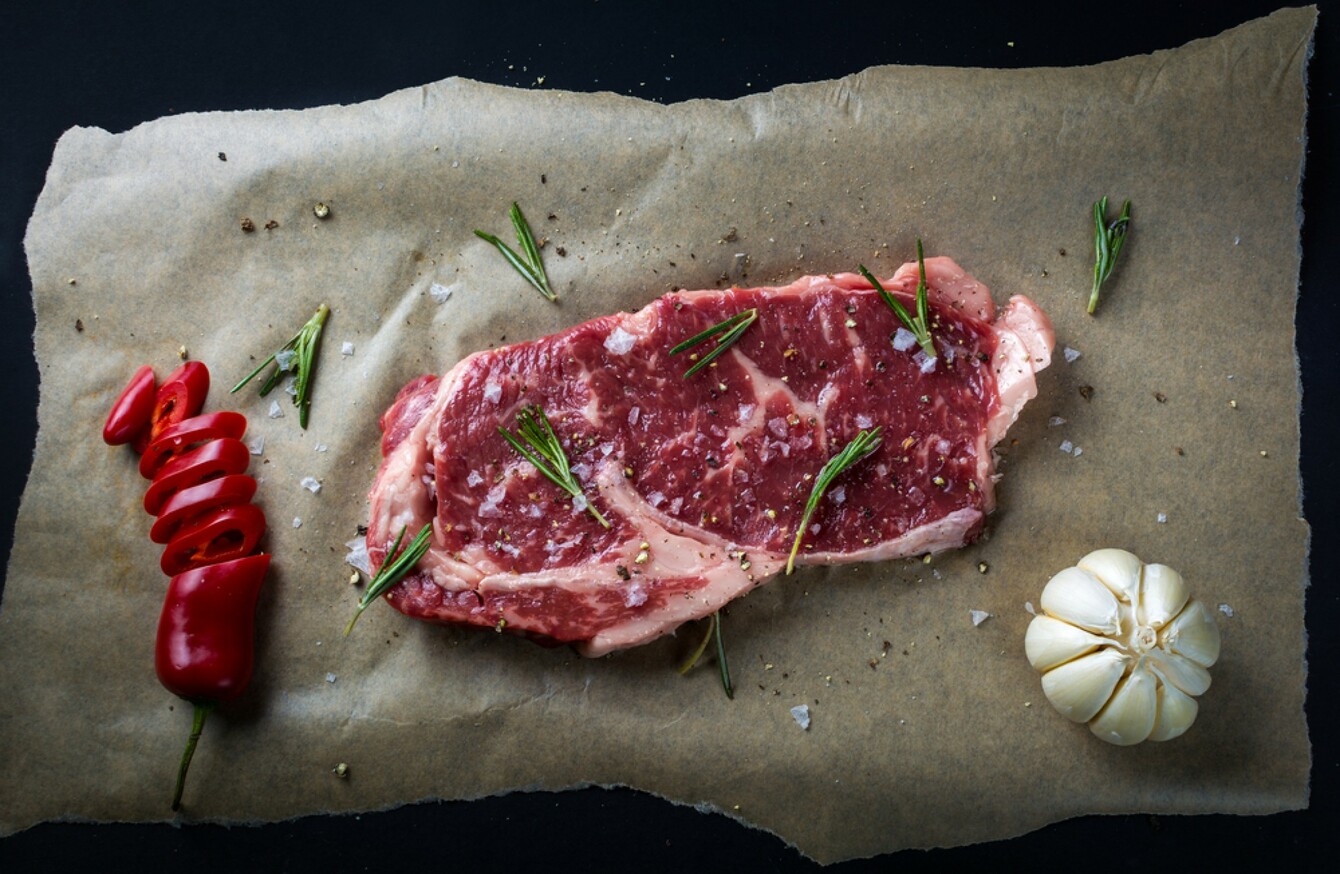 Image: Shutterstock/petereleven
Image: Shutterstock/petereleven
THE AMERICAN DEPARTMENT of Agriculture has approved a Bord Bia plan for the marketing of Irish beef in the US.
The USDA has handed its seal of approval to the Bord Bia plan to market Irish beef in America.
The approval is the culmination of three years of engagement with USDA and came after a USDA visit to Bord Bia. The decision ensures that Irish beef sold in the USA from Bord Bia approved plants can now carry the USDA shield and guarantee that the claims Bord Bia makes are validated by their own national authority.
These include allowing Bord Bia to tell Americans that Irish beef is:
More than 80% grass diet
Fully traceable from farm to fork
From quality assured farms and processing systems
Out to pasture for a certain period every year
Raised without the use of growth hormones
Treated responsibly with the use of antibiotics
Following the meeting, Agriculture Minister Michael Creed said:
"I am extremely pleased that we have received the green light to proceed with a measure which has the potential to add significant value to our beef offering to the US.
"Such a marketing tool will allow our beef exporters pursue the premium US beef market and will boost Irish beef exports to the US which will be crucial in terms of Brexit mitigation."
Bord Bia CEO Tara McCarthy said that this achievement is reward for the considerable effort involved in pursuing an application through the USDA Process Verified Program (PVP) and will reinforce Bord Bia's marketing and promotion strategy in the US.
In 2015 Irish beef was the first EU beef accepted on American shelves after a 15-year ban following a BSE outbreak.