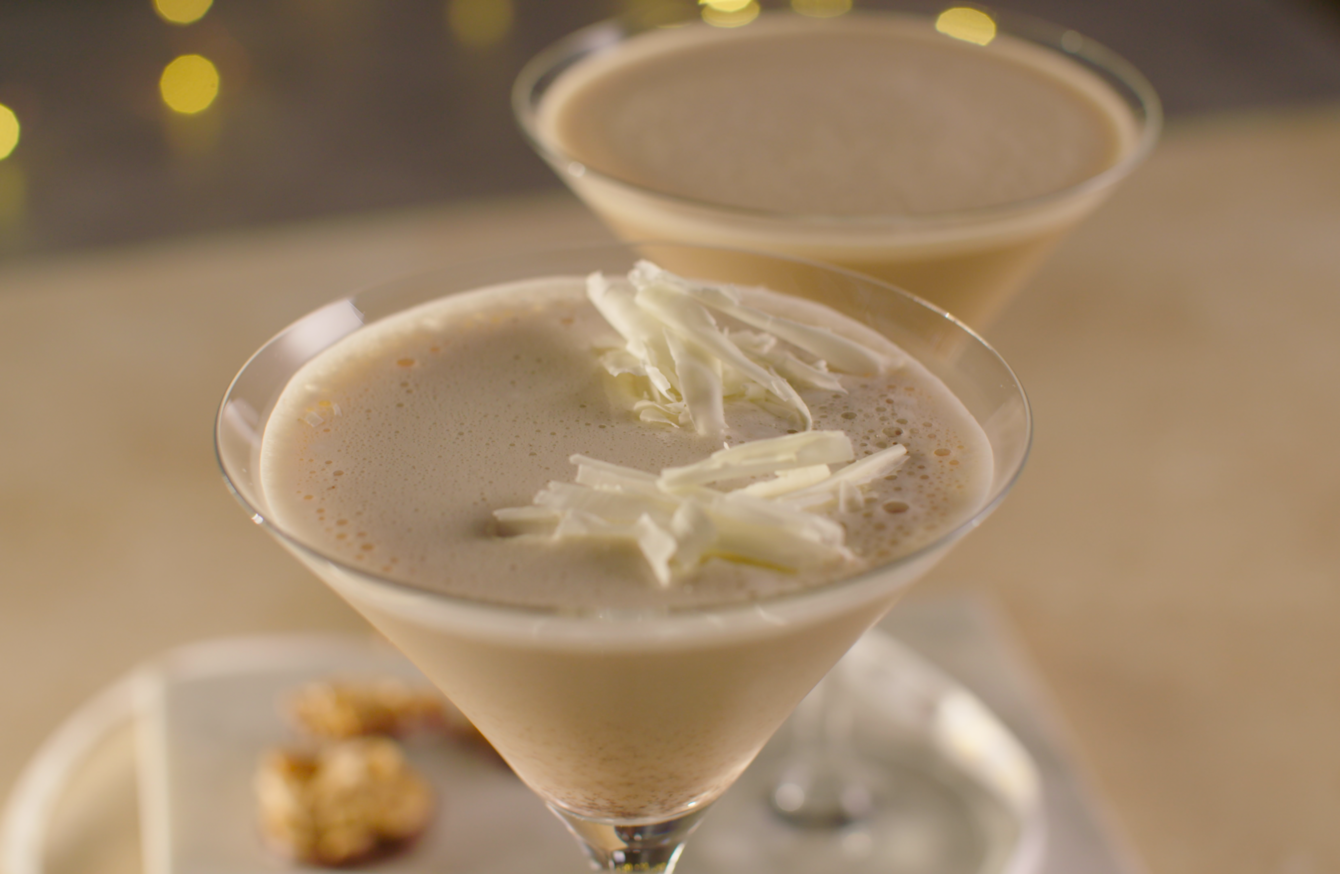 Image: Lidl Ireland
Image: Lidl Ireland
Tip: ​If you'd like a chocolate and cinnamon version of this, simply add 25g of Nutella or another chocolate spread to the ingredients before shaking, and top with a sprinkle of ground cinnamon for serving!
Prep time: 5 mins
Makes: One cocktail
Equipment needed: Martini glass, cocktail shaker with strainer
What you'll need
70ml Deluxe Irish Cream Liqueur
35ml Vanilla Vodka
60ml double espresso
1 tsp vanilla extract
Large handful ice
White chocolate shavings, to serve
Method
Place all ingredients into a cocktail shaker along with ice. Use fresh-from-the-freezer ice, as melting ice is too watery and will dilute the martini. You want the ice to smash up while chilling the liquid down as this is what creates the frothy top.
Once shaken, tap the side to break the vacuum seal and using a strainer, or strainer on the shaker, pour into chilled glasses.
Garnish with white chocolate shavings.
Follow @LidlIreland on Instagram for more recipes!