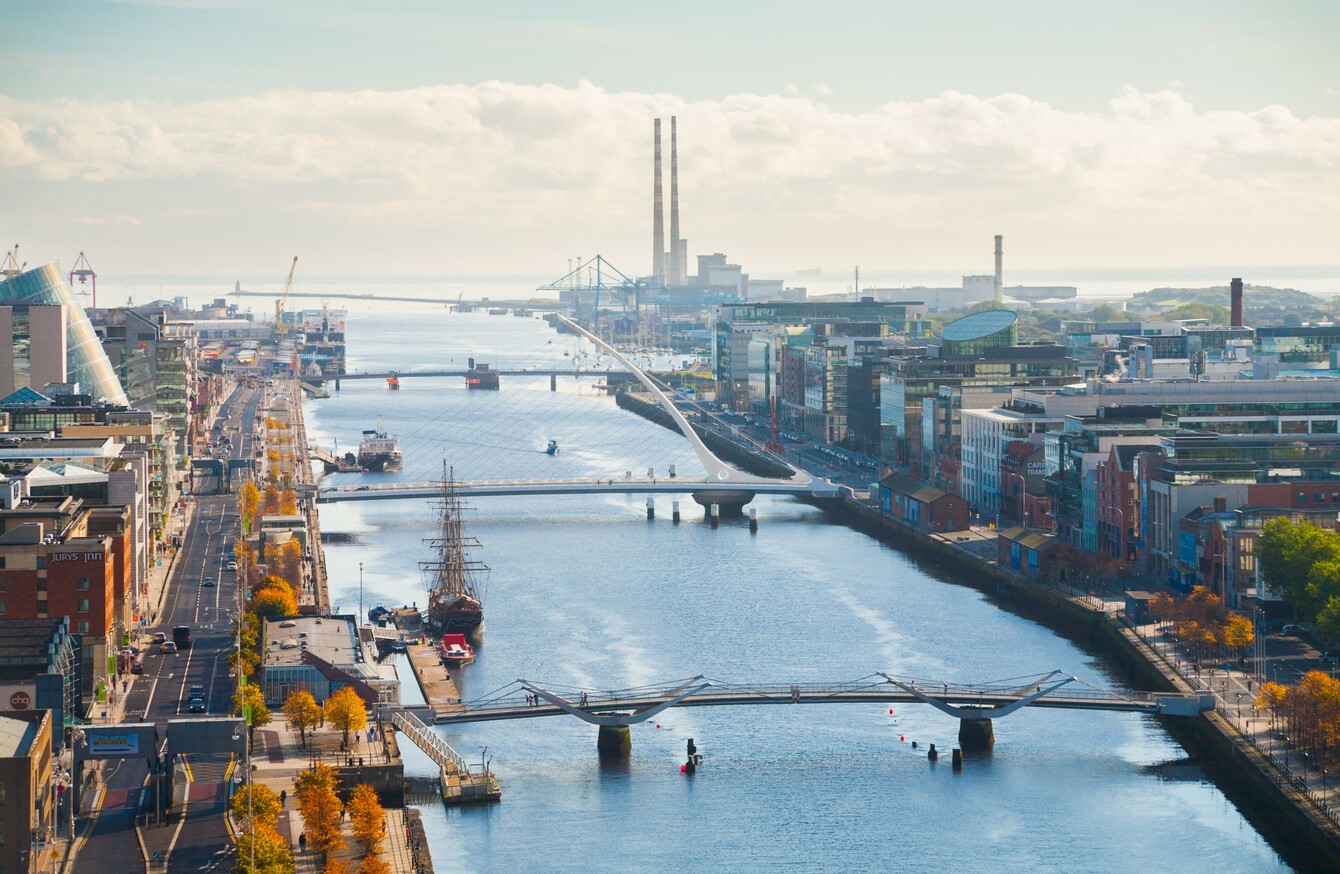 Dublin's docklands.
Image: Shutterstock
Dublin's docklands.
Image: Shutterstock
WE MAY JUST be back on our feet as a State following the bailout and the recession, but it seems we've never had so many individuals with a few bob in their pocket.
There are now 110,000 residents in Ireland with wealth above $1 million (€940,000), compared to 103,000 people a year ago, according to a new Global Wealth Report by Credit Suisse.
The survey also showed that just under a third of Irish residents have wealth under €9,400 ($10,000), while 42.2% have wealth over €94,000 ($100,000).
In 2016, the overall wealth of Irish households rose €35.7 billion to €725 billion, up 5% on 2015.
It means the wealth of Irish residents has risen faster, individually and in terms of total household wealth, than all other countries in the report, bar Japan, New Zealand, Hong Kong and the Czech Republic.
Property makes up 60% of Irish residents' wealth (€147,358), compared with 47.6% in the UK and 28.3% in the US.
The rise in house prices is the chief reason for the rise in wealth here. Ireland was also one of just six countries which saw house prices rising by over 10% – 15.4% in our case.
Median resident
The median Irish resident is today worth $80,668, meanwhile – or €75,951. The median is a more accurate reflection of the middle-class, as the average wealth is skewed by huge wealth accumulated by the richest millionaires.
Ireland also has 1,623,000 people with wealth over $100,000 (€94,000), the report added.
As a whole, our GDP per adult is $73,220 (€68,938).
In 2000, the average Irish resident's wealth was $91,525 (€86,173). Today, it's $214,589 (€202,042) – over double.
Some 169,000 Irish people were in the top 1% of global wealth in 2016, up from 159,00 people in 2015 (a rise of 6.2%).
Europe lost $1.3 trillion in household wealth between 2015 and 2016. North America and Europe have 65% of total household wealth, with 18% of the adult population. The UK lost $1.5 trillion in household wealth, mainly as a result of Brexit.
India, meanwhile, is unique in coming 11th in the list of countries with ultra-rich residents, and also a high proportion of the poorest people on the planet. Some 80% of its population are in the lower half of the global wealth distribution – a higher proportion than in Africa as a whole.