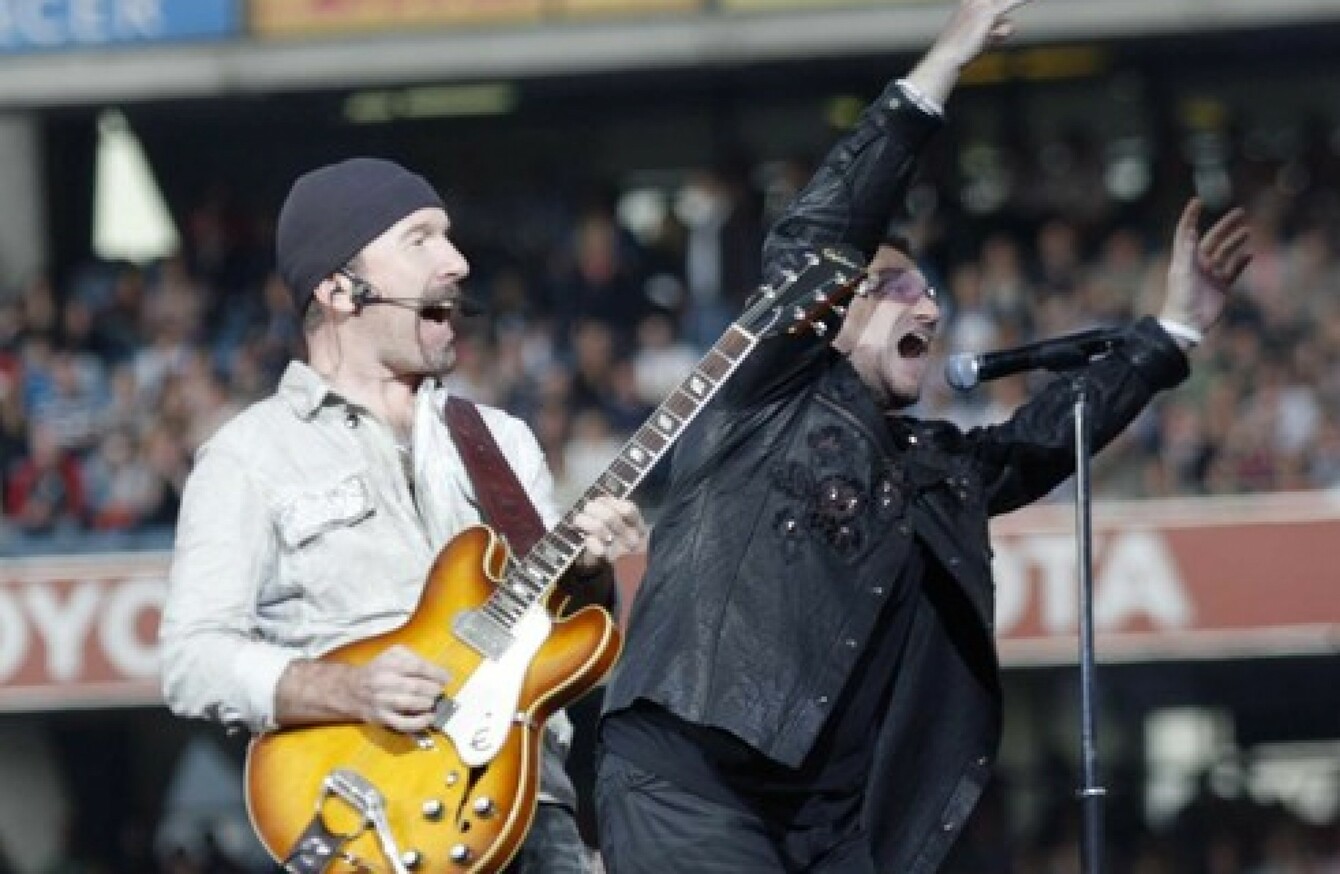 U2 ARE THE richest entertainers in Ireland with a combined wealth of €645 according to the 2017 Sunday Times Irish Rich List.
The list surveys the wealth of the 300 richest individuals and families in Ireland in a range of areas including entertainment, sport, business, technology and construction.
One Direction's Niall Horan is the only person under 40 on the Richest Entertainers List, securing a place among the top 10. Country music Donegal singer Daniel O'Donnell joins him on the list with an estimated wealth of €31m.
Actors including Liam Neeson, Pierce Brosnan and Colin Farrell also appear on the Richest Entertainers List.
Daniel Day-Lewis and his wife Rebecca Miller, who have a home in Wicklow since in the 1990s, come in at 8th place with a fortune of €55m between them.
Alastair McCall, Editor of The Sunday Times Rich List, says: "U2's status as one of Ireland's most recognisable exports is confirmed by their position at the top of our Entertainers' Rich List, accounting in their own right for more than 30% of the wealth measured.
They are to Ireland what Abba were to Sweden in the 1970s – a global brand with instant recognition.
This is the 21st edition of The Sunday Times Irish Rich List. It has been compiled using a wide range of accounts, annual reports, shareholder filings and other sources as well as usually private information shared by those who feature on the list.