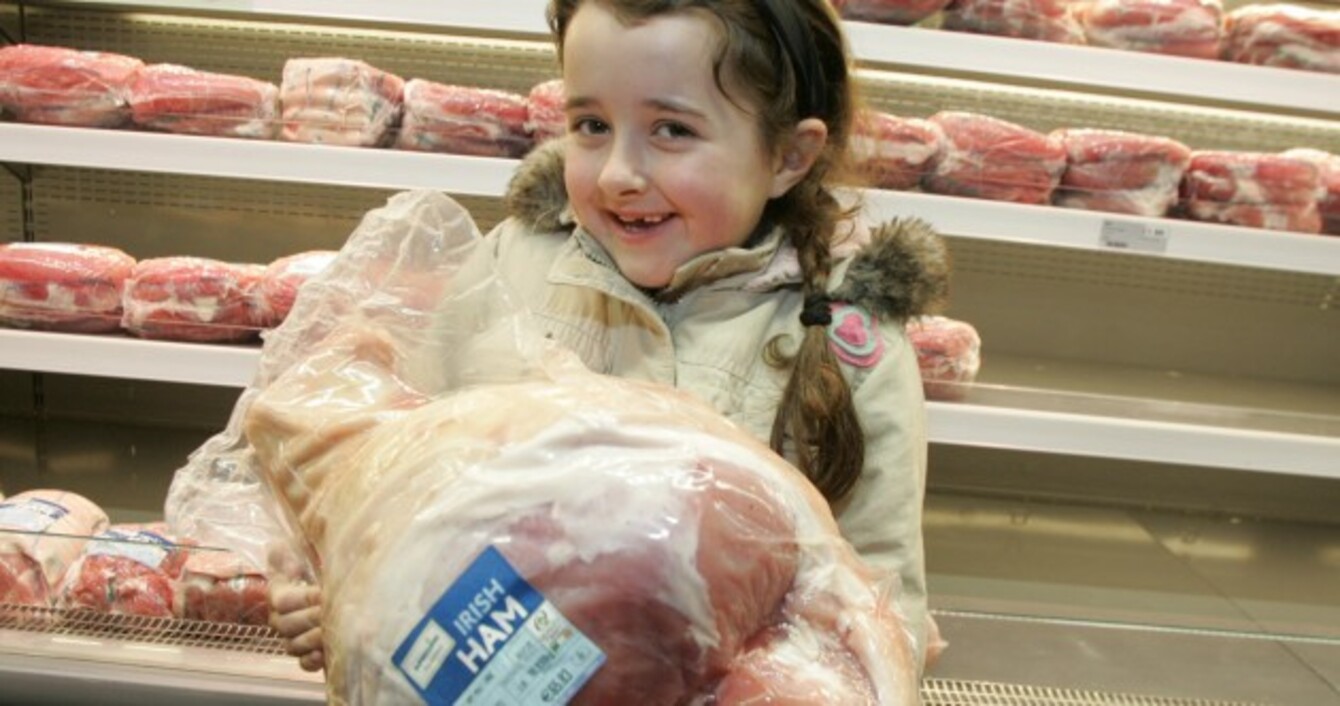 Image: Mark Stedman/Photocall Ireland
Image: Mark Stedman/Photocall Ireland
EVERY MONTH, TheJournal.ie takes a close look at a certain sector or aspect of life for small and medium enterprises (SMEs).
Making up over 99% of all Irish businesses and employing nearly 70% of private-sector workers, these enterprises are vital to jobs and economic growth in the country.
For February, we looked at product provenance – how buying local matters and the importance of traceability.
Here's what we featured:
#THE BIG IDEA came to us from Co Carlow, where one farmer has been developing Ireland's first free-range snail farming business, Gaelic Escargot. Polish expat Eva Milka said she wanted to make the most of the Irish climate and the country's reputation for fine produce to establish a snail-farming industry for what could be a very lucrative cash crop
#HOW TO GUIDE featured Colm Healy from Skelligs Chocolate, which has been turning out the sweets from its factory in Co Kerry for over a decade. He said it was important to support Irish producers wherever possible – as long as the quality was there and people didn't have to pay too high a premium – but many firms were using terms like "artisan" and "handmade" when their products didn't really deserve to the description
#BUSINESS CHART for the month looked at where Ireland's meat imports came from following a recent European Parliament vote for better country-of-origin labelling on meat in processed foods. Not surprisingly, the biggest share came from Ireland's biggest trading partner, the UK, but a significant portion also came from further afield – including Thailand, China and Brazil
#WHAT I LEARNED examined a very Irish success story, that of Co Kilkenny's Nicholas Mosse Pottery, where husband-and-wife team Nick and Susan Mosse have carved a niche with their distinctive designs. Part of the reason for that success is they make everything by hand with clay from their own soil. Or in Susan's words: "We don't go to China for anything"
#SME BOOK CLUB poked through the pages of Leitrim author Oonagh Monahan's Money for Jam, which is all about setting up your own food business. There's far too much detail in this nuts-and-bolts guide to getting a produce operation off the ground to summarise here, but the key message Monaghan has for readers throughout is "it can be done"
#BUSINESS POLL followed on from our earlier article on country-of-origin labelling for meat in processed foods. While previous surveys have shown people generally supported the move, results have also indicated that backing dropped off sharply when consumers were faced with the likely prospect of price rises from putting in place an extra layer of traceability in the production chain. We posed the question to our readers: Would you pay extra to know where your food comes from? And here's the response:
In March, TheJournal.ie's SME focus shifts to business and the environment, and ways of making an enterprise more sustainable. If you have a suggestion for a specific topic you would like to see covered or an Irish SME to feature, send the author an email below. To view other SME stories from our collection, click here