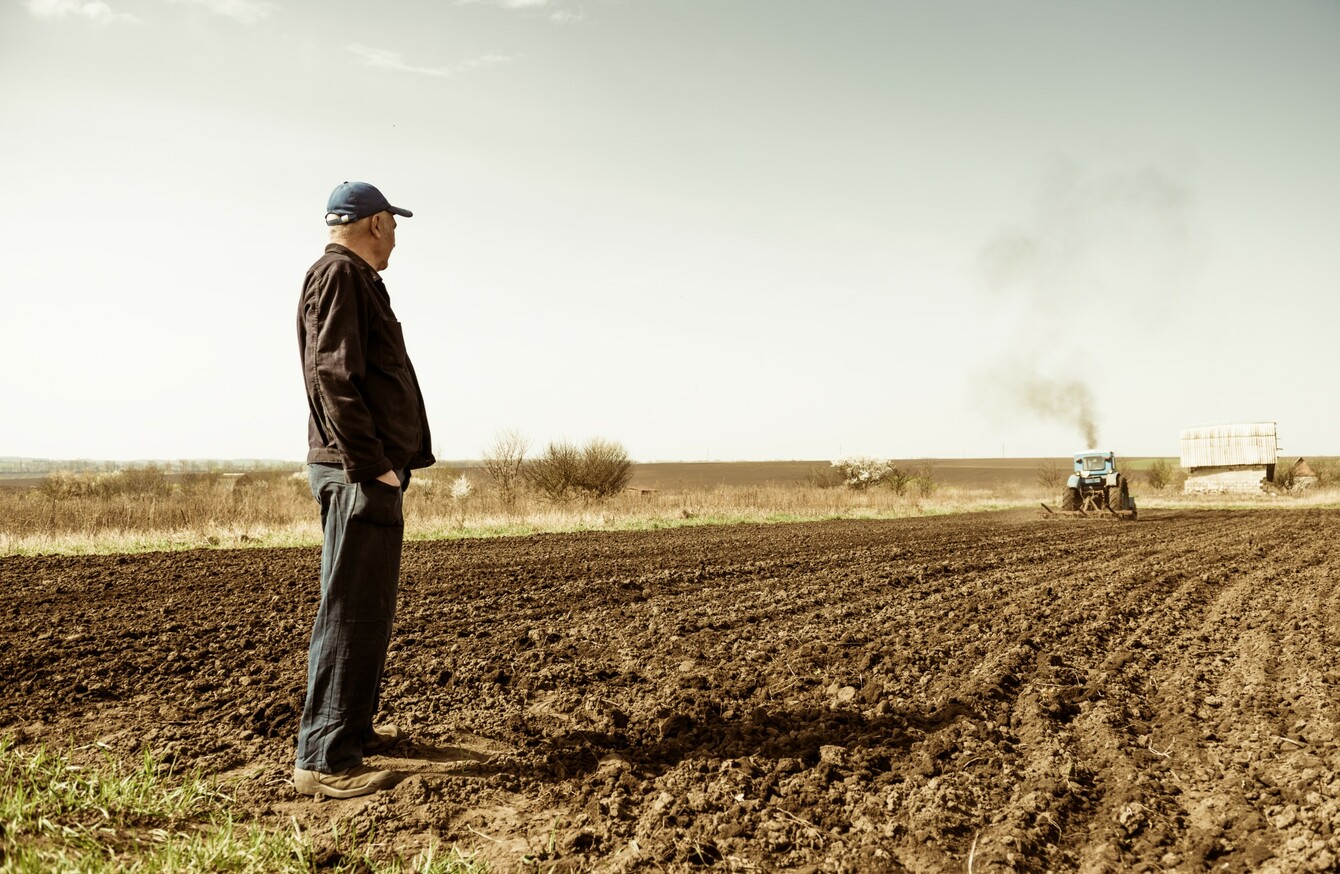 Image: Shutterstock/iraua
Image: Shutterstock/iraua
ONE THING THAT Fianna Fáil and Fine Gael agree on, is that Irish tillage farmers are struggling to get by – and emergency funding should be considered to solve the problem.
This year in particular has been a bad year for farmers of crops and grains.
Mairead McGuinness, Fine Gael MEP, said that among the issues creating this year's "perfect storm" for tillage farmers were appalling rainfall, poor prices and poor yields.
Farmers cannot get the harvest completed. They're looking out at crops that have been decimated by rain, the grains are sprouting so they'd be useless even if they did manage to salvage them, and apart from the financial strain there's huge stress on farmers.
Hundreds of farmers, particularly those along the west coast, have been badly hit by heavy rainfall this summer, which has seen much of their crop yields destroyed and has left a lot of farmers struggling to get by.
McGuinness went onto say that this issue is "not receiving enough attention because other sectors of farming are also struggling".
Farmers have been slow to come forward in the tillage sector, but they're doing it now because they're in stress, in anguish and in pain and we need to respond to that.
McGuinness also called on Phil Hogan to provide an emergency fund for tillage farmers, similar to that for the dairy farming sector, to support farmers through this tough year.
Fianna Fáil spokesperson for agriculture Charlie McConalogue agreed that emergency funding should be discussed, and has raised the issue in the Dáil, saying:
"Tillage incomes have been decimated over the past number of months.
Teagasc estimates that the average income will have fallen by €14,000 to €20,000 this year. Any further losses as a result of a ruined summer harvest would be disastrous for these families. The Minister must act to help them.
"Farmers have watched their livelihoods disintegrate before their eyes – the price that they are getting for their crops is now substantially below production costs and many are really struggling to stay afloat."
He then called on Minister Michael Creed to set up an emergency fund to help farmers "as a matter of urgency" and asked that it be raised at a European level.
"I am urging Minister Creed to stand up for Irish tillage farmers and begin a discussion on an emergency package for these hard pressed families."
Mental health
MEP McGuinness also said that although money would help the issue, there was also a wider concern over the mental health of farmers.
At the Ploughing Championships I talked to one farmer, probably in his 60s, who said he would not tell his wife about the pressures he's feeling at the moment – although I'm sure his wife actually knows.
The MEP urged farmers who are stressed to share their worries with their loved ones, and welcomed organisations who encouraged that people speak up about their concerns.
If you need to talk, contact:
Samaritans 116 123 or email jo@samaritans.org
National Suicide Helpline 1800 247 247 – (suicide prevention, self-harm, bereavement)
Aware 1800 80 48 48 (depression, anxiety)
Pieta House 01 601 0000 or email mary@pieta.ie – (suicide, self-harm)
Teen-Line Ireland 1800 833 634 (for ages 13 to 19)
Childline 1800 66 66 66 (for under 18s)
Additional reporting by Karen Coleman (interview and audio)