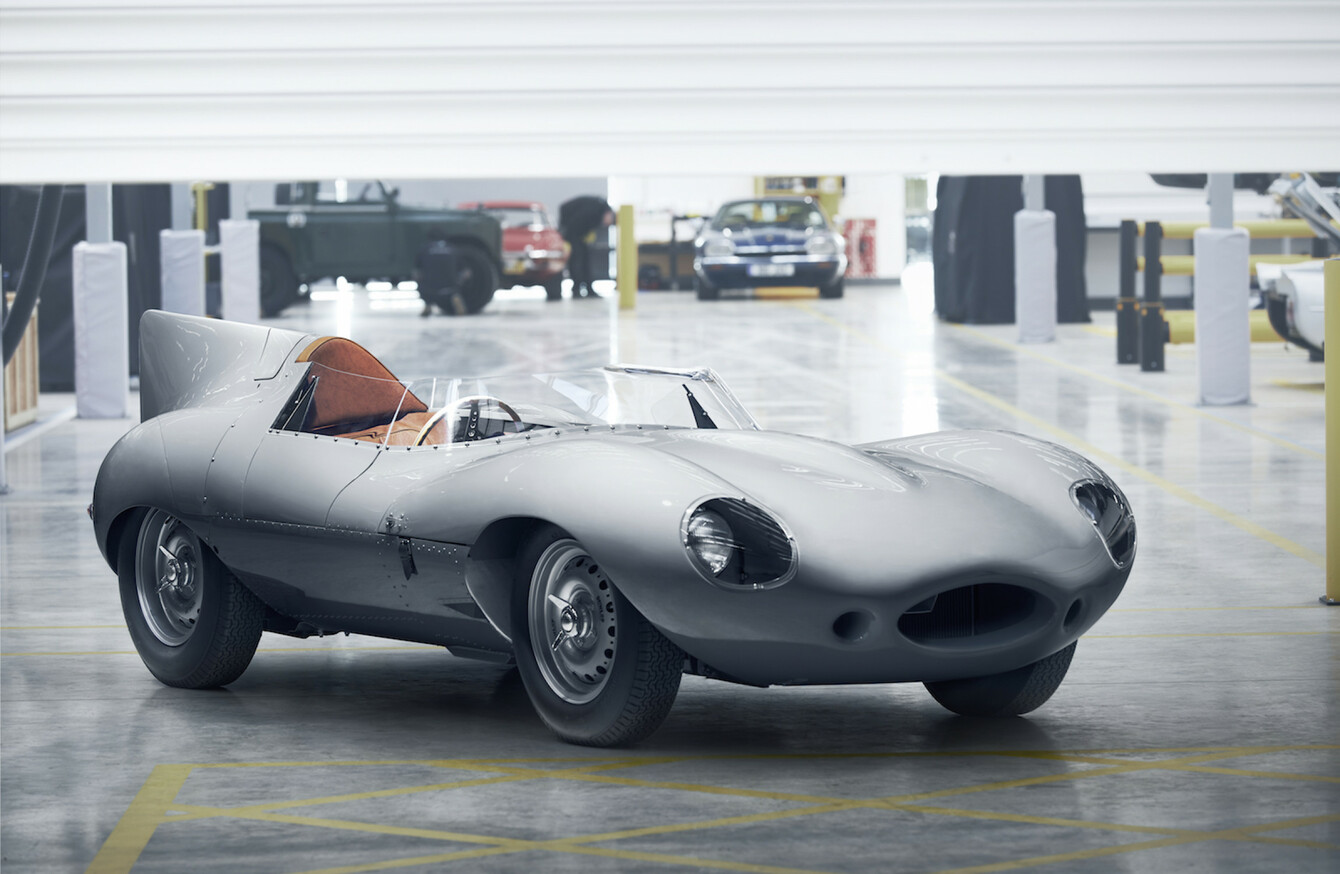 Image: Jaguar
Image: Jaguar
JAGUAR CLASSIC IS re-starting production of the iconic D-Type race car. The car will be produced in Coventry – 62 years after the last D-Type was built in 1956.
The D-Type is the third vehicle from Jaguar Classic, complementing the six missing Lightweight E-Types completed in 2014-15 and nine XKSSs built in 2017-18.
However, unlike the E-Type and D-Type-derived XKSS, the D-Type is not a road-going car. It is a race car and it was built with the aim of winning the Le Mans 24 Hours, which it did three times between 1955 and 1957.
In 1955 Jaguar planned to build 100 D-Types, however only 75 were completed. Jaguar Classic is now fulfilling the company's original ambition by creating 25 all-new, period-correct sports cars. Again, like the reborn Lightweight E-Type and XKSS, the new D-Type will be created to authentic, original specification.
The Jaguar Classic experts have access to original Jaguar engineering drawings and records and they will ensure the each new D-Type will be built to the authentic specifications laid down by competitions manager Lofty England and his engineers in the 1950s. Those looking to buy one of these rebooted D-Types can choose either 1955-specification Shortnose or 1956-spec Longnose bodywork.
The first D-Type created by Jaguar Classic was unveiled at Salon Retromobile last week and it was the 1956 Longnose specification. The spec is identifiable by its extended bonnet, characteristic tail fin behind the driver's head, wide-angle cylinder head and quick-change brake calipers.
Speaking about the project, Jaguar Land Rover Classic Director, Tim Hanning said:
The Jaguar D-type is one of the most iconic and beautiful competition cars of all time, with an outstanding record in the world's toughest motor races. And it's just as spectacular today. The opportunity to continue the D-type's success story, by completing its planned production run in Coventry, is one of those once-in-a-lifetime projects that our world-class experts at Jaguar Land Rover Classic are proud to fulfil.
Prices have not been released, yet, however if you want to enquire or place an order, head to the Jaguar Classic Continuations website.