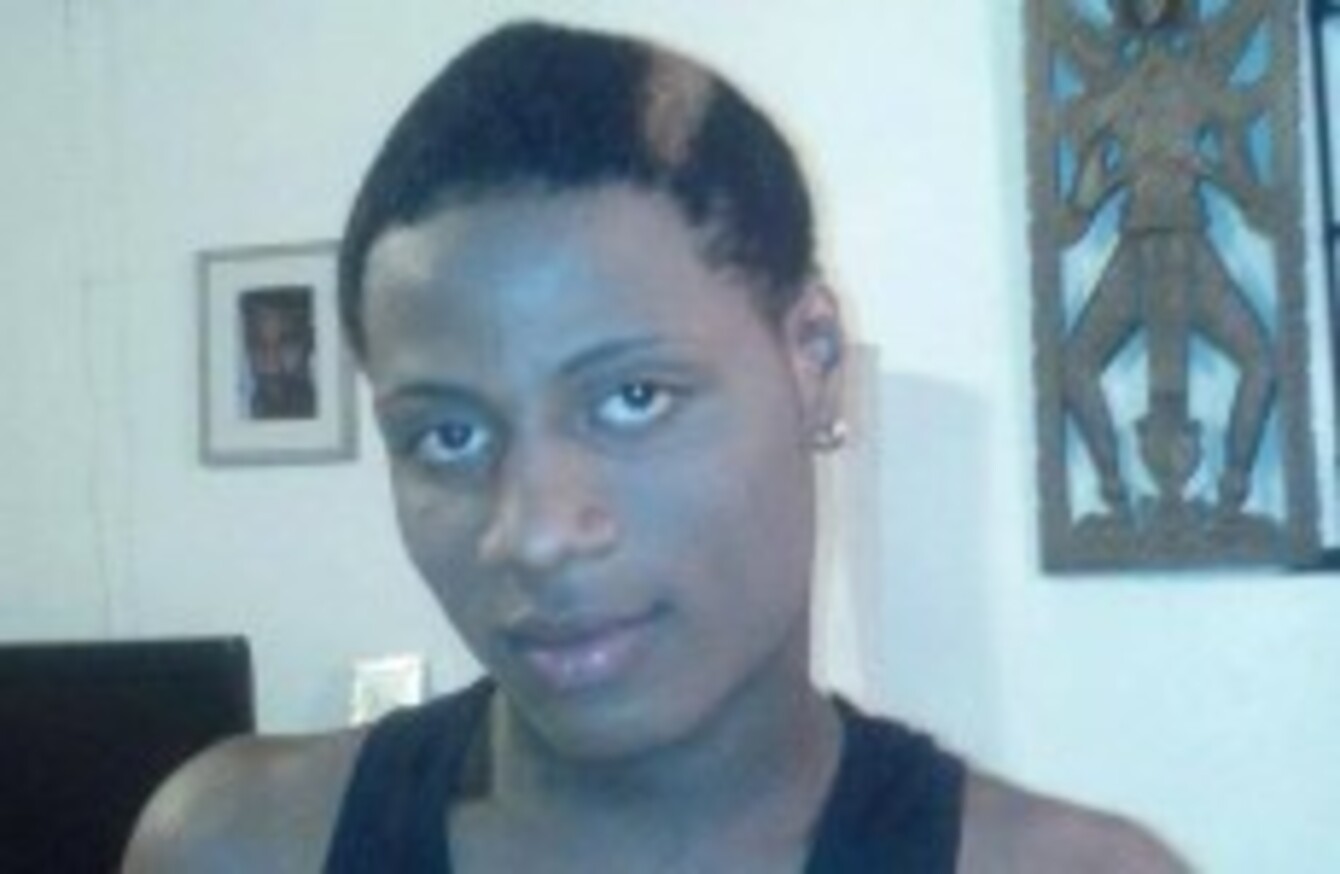 An undated photo of Dwayne Jones.
Image: (AP Photo/Jay, J-FLAG)
An undated photo of Dwayne Jones.
Image: (AP Photo/Jay, J-FLAG)
SIXTEEN-YEAR-OLD Dwayne Jones was beaten, stabbed, shot and run over by a car for being transgender.
The incident happened when he showed up at a street party dressed as a woman.
Dwayne's July 22 murder has made headlines in newspapers on the island and stirred calls in some quarters for doing more to protect Jamaica's gay community, especially those who live on the streets and resort to sex work.
"When I saw Dwayne's body, I started shaking and crying," said Khloe, one of three transgendered friends who shared a derelict house with the teenager in the hills above the north coast city of Montego Bay. Like most transgenders and gays in Jamaica, Khloe wouldn't give a full name out of fear.
Dwayne Jones' transgendered friend and roommate, Keke, poses for a photo in kitchen of the home they shared on the northern outskirts of Montego Bay. (AP Photo/David McFadden)
International advocacy groups often portray the Caribbean island as the most hostile country in the Western Hemisphere for gays and transgendered people. After two prominent gay rights activists were murdered, a researcher with the U.S.-based Human Rights Watch in 2006 called the environment in Jamaica for such groups "the worst any of us has ever seen".
Advocates say much of the homophobia is fueled by a nearly 150-year-old anti-sodomy law that bans anal sex as well as by dancehall reggae performers who flaunt anti-gay themes. The island's main gay rights group estimated that two homosexual men were killed for their sexual orientation last year, and 36 were the victims of mob violence.
For years, Jamaica's gay community has lived so far underground that their parties and church services were held in secret locations. Most gays have stuck to a "don't ask, don't tell" policy of keeping their sexual orientation hidden to avoid scrutiny or protect loved ones.
Prime Minister Portia Simpson Miller's government has vowed to put the anti-sodomy law to a "conscience vote" in Parliament, and she said during her 2011 campaign that only merit would decide who got a Cabinet position in her government. By contrast, former Prime Minister Bruce Golding said in 2008 that he would never allow homosexuals in his Cabinet.
Dane Lewis, executive director of the Jamaica Forum for Lesbians, All-Sexuals & Gays, said there were increasing "pockets of tolerance" on the island.
Khloe shows scars from an attack on the night Dwayne was killed. (AP Photo/David McFadden)
"We can say that we are becoming more tolerant. And thankfully that's because of people like Dwayne who have helped push the envelope," said Lewis, one of the few Jamaican gays who will publicly disclose his full name.
Yet rights groups still complain of the slow pace of the investigation into Jones' murder, despite the justice minister calling for a full probe.
Police spokesman Steve Brown said detectives working the case are struggling to overcome a chronic problem: a strong anti-informant culture that makes eyewitnesses to murders and other crimes too afraid or simply unwilling to come forward.
Even though some 300 people were at the dance party in the small riverside community of Irwin, police have yet to make a single arrest in Dwayne's murder. Police say witnesses have said they couldn't see the attackers' faces.