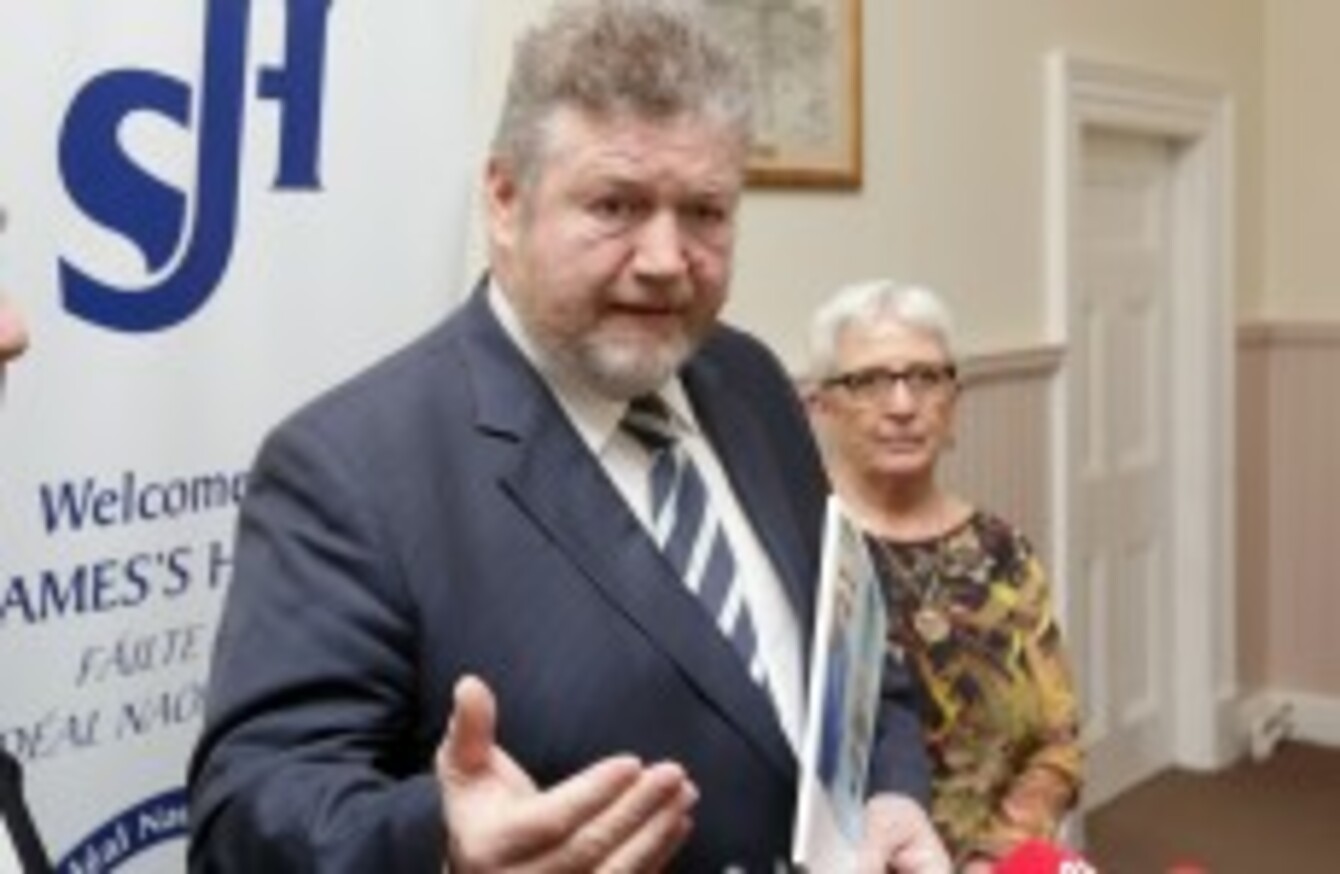 Health Minister James Reilly (centre)
Image: Laura Hutton/Photocall Ireland
Health Minister James Reilly (centre)
Image: Laura Hutton/Photocall Ireland
THE HEALTH MINISTER has confirmed that a investigation will be carried out into the deaths of a number of babies at Portlaoise hospital, due to be revealed in a special Prime Time documentary this evening.
In a wide-ranging interview on RTÉ's Today with Sean O'Rourke, Minister James Reilly said his sympathies were with the families affected, and that he has instructed to the Chief Medical Officer to speedily compile a report on the deaths.
He said he will 'take whatever actions needed' to ensure that it doesn't happen again, calling it "unacceptable".
According to RTÉ, in the cases it examined there were no congenital abnormalities, which means that the babies "did not have a physical condition where their ability to survive was diminished resulting in death".
Waiting lists
The Minister highlighted a number of improvements in the HSE, such as a recent fall in outpatient waiting numbers but conceded: "It isn't perfect, we are trying to fix it."
"I went into politics to fix the health system."
The Minister said that long waiting lists was not what "we have invested in our health services to provide".
Earlier this week a fall of 95 per cent in outpatient waiting lists was revealed, with the Minister noting that this was despite a rise of more than 100,000 in the number of outpatients.
Mount Carmel
"A lot of consideration" was given by the Department of Education and the HSE into purchasing Mount Carmel, currently being wound-down.
He said it was not in the interest of the taxpayer to purchase the hospital, and that it was not government policy to buy a stand-alone maternity hospital.
A number of the staff at the hospital are already being "subsumed" into other parts of the HSE, he added.
Touching on the topic of the recruitment moratorium, he said that there is a "sensible employment control framework" in place, and that the number of nurses, consultants, and GPs have all increased.