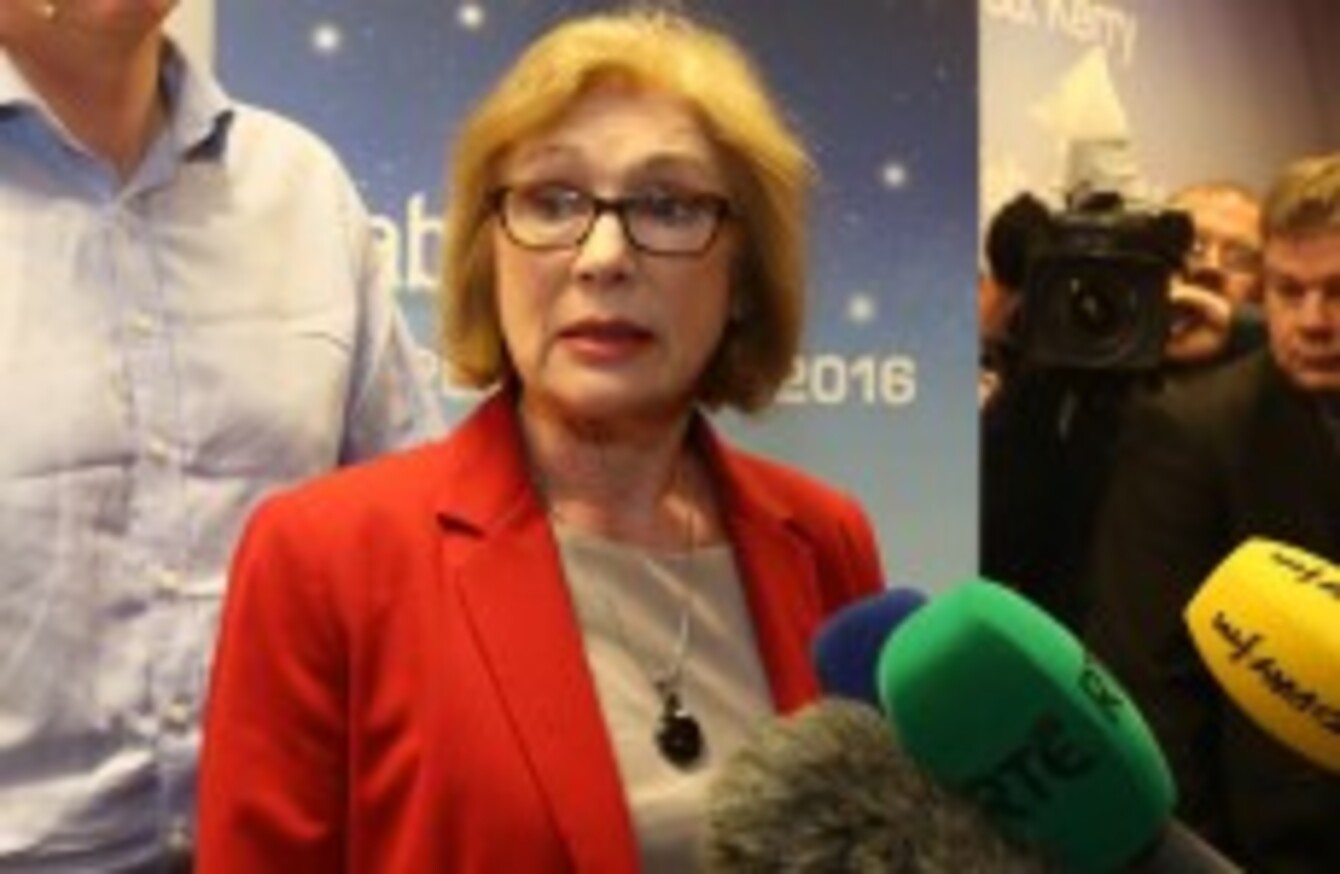 Image: Photocall Ireland
Image: Photocall Ireland
EDUCATION MINISTER JAN O'Sullivan has said she doesn't want to talk about disciplining teachers who refuse to implement junior cycle reforms.
She said she would be pressing ahead with implementation of the contentious reforms, after representatives of unions the TUI and ASTI said they didn't accept all compromise measures being put forward by Dr Pauric Travers, who has been chairing talks between the two sides.
"I'm not talking about discipline. What I'm talking about now is implementing a policy that is needed for the students," O'Sullivan told reporters at the Labour party conference this morning
"I'm not talking about discipline but I am encouraging the teachers to engage with this process."
She insisted that the revised measures put forward by Travers after the latest round of talks were proposed as a basis for agreement, not for further negotiation.
"In effect what the unions have said – that they see it as a basis for further negotiations, that isn't acceptable. It is not what Dr Travers put forward."
Unions
The unions said, in a joint statement, that the Travers document "while not representing a comprehensive resolution, represents a basis for further intensive negotiations".
They called for further engagement to take place on key issues "without delay".
The unions have decided not to proceed with a strike day at this time.  However, because of the absence, so far, of meaningful progress on the key issues above, the current directives in relation to the Framework for Junior Cycle remain in place.
The TUI and ASTI statement said that if meaningful progress was made "the unions are prepared to re-visit the issue of non-cooperation"
However, O'Sullivan insisted there was an "honourable compromise" in the proposals that were being put forward, and said it was "particularly regretful" that the threat of industrial action was still in place.
She said she would be moving forward with the implementation of the reforms on the basis of the Travers plan.
"I'm not saying it won't be easy. I think there will be difficulties," she said.
Slow pace of reform
The reforms would be implemented slowly, subject by subject, she said – and training would be offered for teachers along the way.
Asked several times what would happen if teachers didn't engage, she said she believed some individual teachers would take part in the training.
Asked again what the Department's plan was, should the teachers refuse to co-operate, she said a number of schools were already implementing reforms on a voluntary basis, and insisted that individual teachers "want to get on with it".
Additional reporting, Hugh O'Connell.