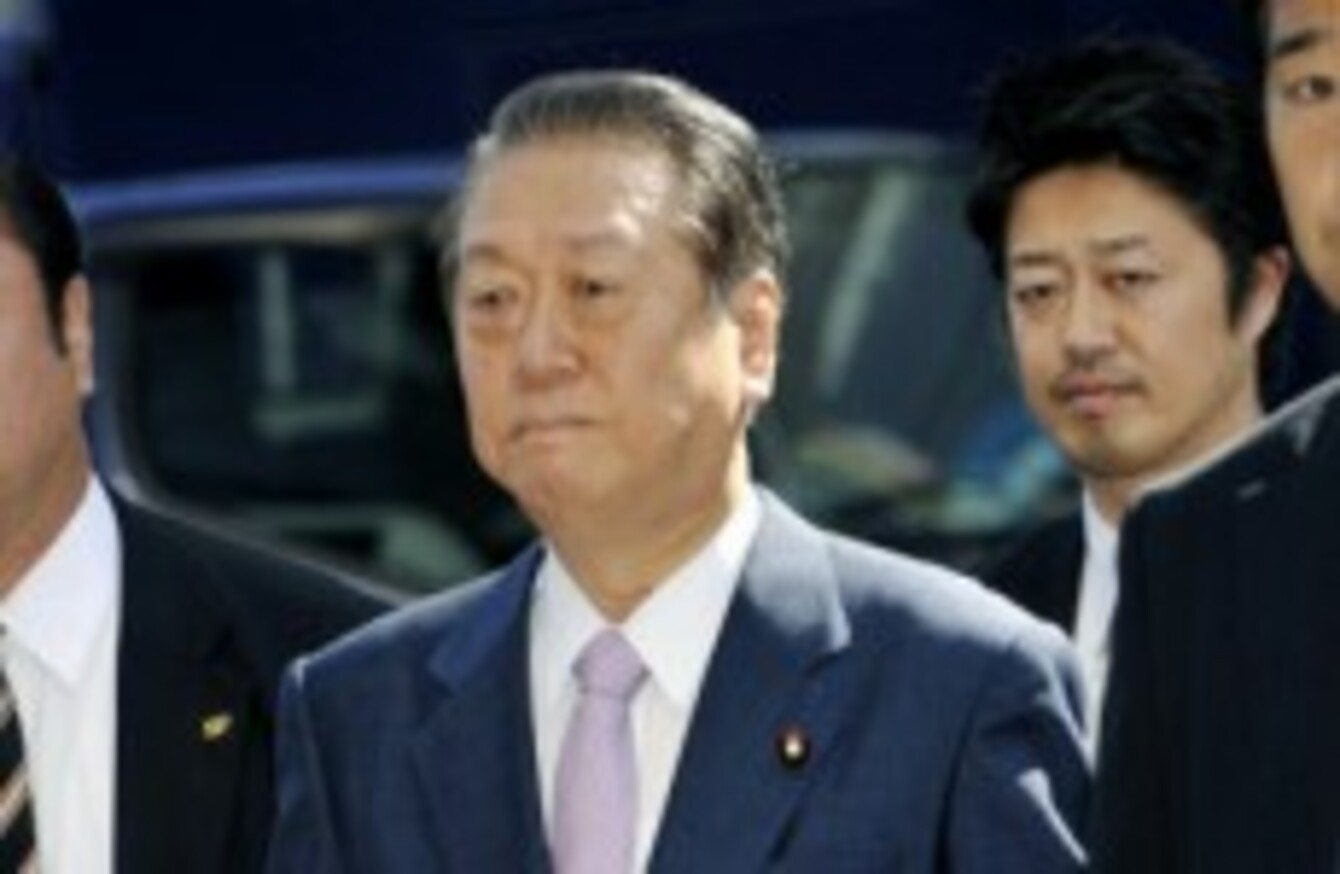 Image: AP/Press Association Images
Image: AP/Press Association Images
THE FORMER LEADER of the governing Democratic Party of Japan is today facing charges in a Tokyo court of breaking political fundraising laws and overseeing false accounting by his staff.
Ichiro Ozawa, 69, has denied the charges and says that the allegations against him are politically motivated, the BBC reports.
"There was no erroneous bookkeeping, and I have never conspired with anyone," he said.
Ozawa, an immensely influential figure in Japanese politics, has been nicknamed the "shadow shogun" and is widely credited with overseeing the DPJ's historic electoral victory in 2009. However, questions over fundraising in recent years have diminished his standing within the party and he lost his leadership to Naoto Kan shortly before the party gained power.
Ozawa's trial comes one week after three of his former aides were found guilty of violating fundraising laws.
According to the Guardian, the trial focuses on allegations that Ozawa oversaw false accounting by the body dealing with his political funds during a land deal in 2004.
If found guilty, Ozawa could face up to five years in prison.
The trail is expected to conclude in April.