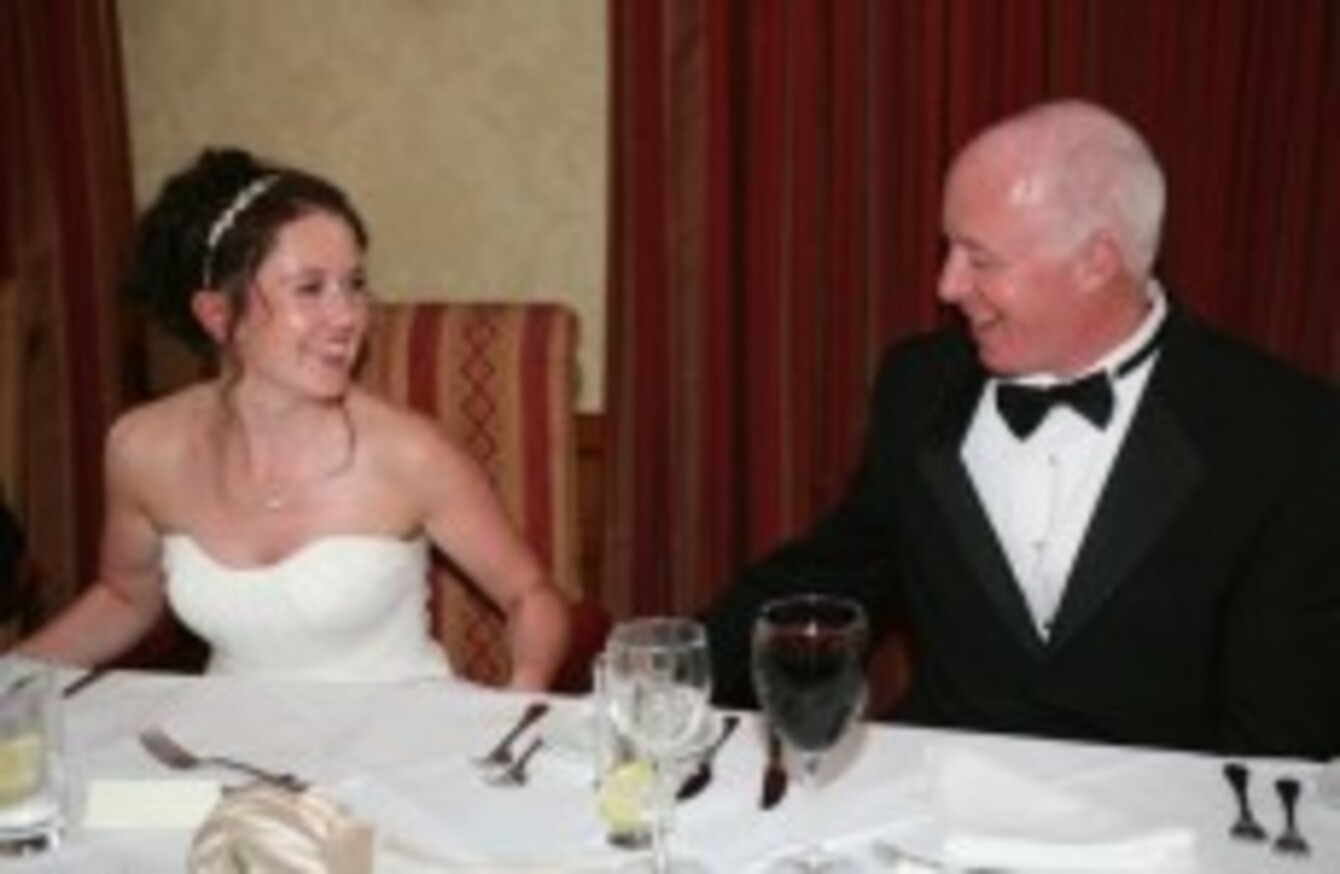 Jill Meagher and her father George McKeon, seen at Jill's wedding to her husband Tom in 2008.
Image: Facebook
Jill Meagher and her father George McKeon, seen at Jill's wedding to her husband Tom in 2008.
Image: Facebook
THE FAMILY of Jill Meagher have spoken of their trauma at losing their daughter and sister – saying they are looking forward to a time when they can play frisbee with her again.
In a brief statement, Jill's parents Edith and George McKeon and her brother Michael spoke of how it was "hard to be apart from you", as they prepared for Jill's funeral on Friday.
"So many of our thoughts are with you. Each night when the world is quiet and still, your smile and the wonderful moments we have shared will crowd our minds and we will find missing you even harder," they said.
The statement – posted to Edith's Facebook page – added: "Though we can't be together for now, in our thoughts and memories you will be here with us".
"Looking ahead to that time when we can be with you again and play frisbee," it concludes.
A private funeral for the murdered 29-year-old will be held in Melbourne on Friday, before she is cremated and her ashes are removed to Perth where her parents now live.
A separate service will also be held in Drogheda, to celebrate Jill's life on Friday morning. Jill originally came from Termonfeckin, about eight kilometres outside the Co Louth town.
Separately, Facebook has agreed to remove Facebook pages which may have proven prejudicial to the trial of the 41-year-old man who has been charged with her rape and murder.
Facebook had previously refused to remove the pages about Adrian Bayley, but has now removed the most prominent pages which made allegations about Bayley which could have compromised the prospects of a fair trial.
Meanwhile, a stonemason has laid a tribute to Meagher at the site where her body was recovered, saying he felt personally touched by the tragedy as his parents lived quite close to the location in Gisborne South where her body was found last week.
'It's a pretty touching story, and I thought 'I'm going to put a marker there'," Joe Trovato told The Age.
Comments on this article have been disabled as court proceedings have begun.