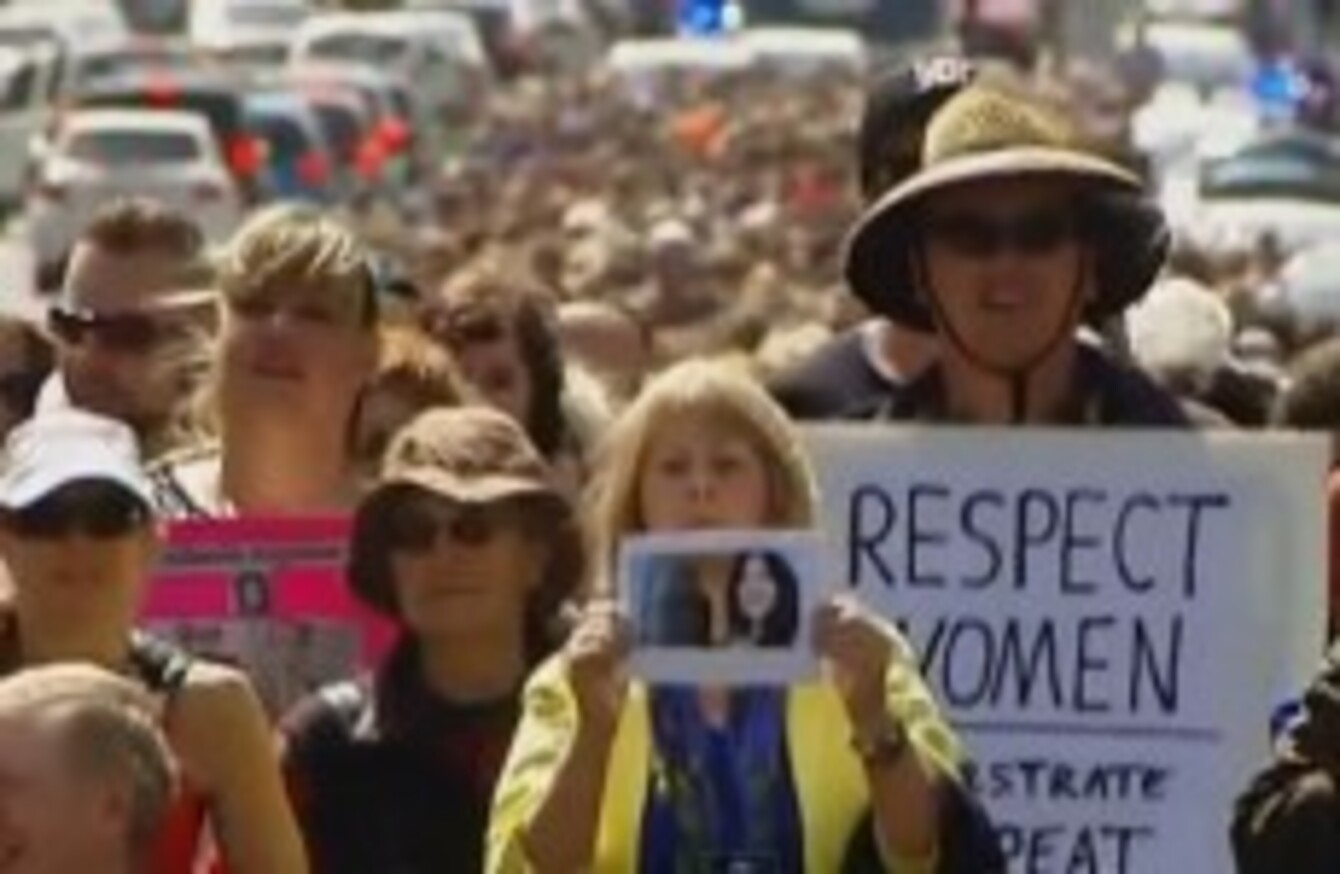 Image: Screengrab via Channel 7 News
Image: Screengrab via Channel 7 News
THOUSANDS OF PEOPLE have taken to the streets of Melbourne in remembrance of Louth woman Jill Meagher, a year on from her death.
Jill was raped and murdered in September of last year by 41-year-old Adrian Bayley as she walked home from a night out with work friends. Her body was found in a shallow grave six days after she went missing.
The march – along the route that Jill took on the night she was attacked – took place just days after Bayley, who had a string of previous convictions for sexual and violent offences, had an application to appeal his 35-year-sentence refused. He had been out of prison on parole at the time of the attack.
State Premier Denis Napthine, who took part in the event, said the Victoria Government remained committed to a tough stance on high-risk parolees.
He told reporters he was joining the march to send a message to people that he was "with them" on the issue of community safety.
According to The Australian, Naphthine said the state now had the toughest parole laws in Australia, and vowed stronger action "to ensure parole is a privilege, not a right".
"We, as a government, are strong on law and order and want our community to be a safer place," Naphthine said.

(Youtube:
7 News
)
Philip Werner, who posted a message on Facebook last year that led to 30,000 people showing up for a march to honour Jill, said he wasn't surprised to see large crowds turn up again.
"I've called it a peace march and I believe people are here because they want to express the opposite sentiment to the things that led to the murder," Sky News reported Werner as saying.
"My feeling is that what killed Jill and others was anger and hate and violence and though we may feel angry, let us turn that anger into a peaceful defiance against violence."