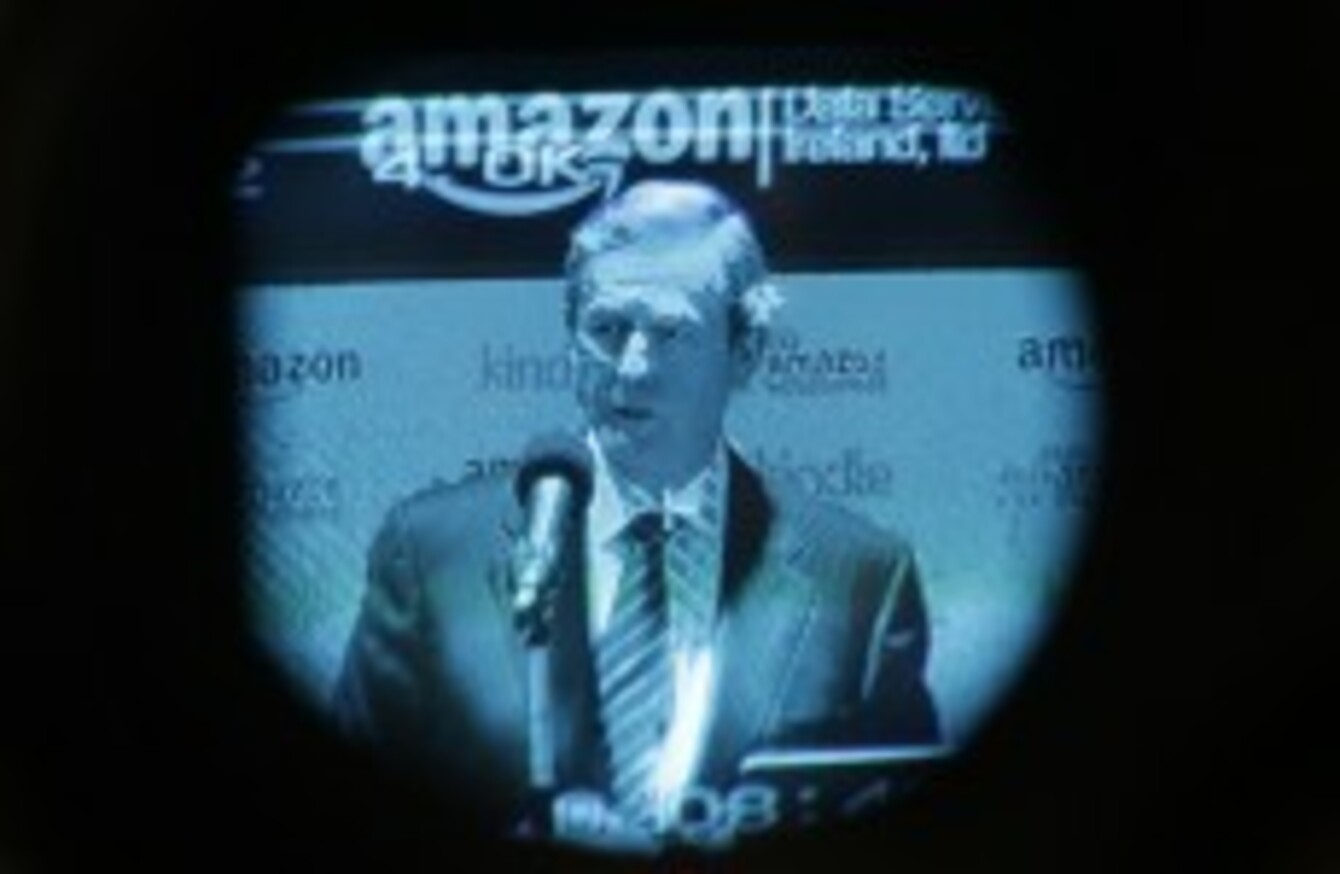 Image: Mark Stedman/Photocall Ireland
Image: Mark Stedman/Photocall Ireland
MARTIN SHANAHAN KNEW he was going to have a big week: he was waking up on Monday morning a relatively young CEO, new to his job, doing his first tour of America.
And he was doing it when there was some good news to shout about at home.
The government agency he heads up, IDA Ireland, was in line to announce more than 1,000 new jobs during what the finance and tech world has now dubbed Web Summit Week.
Although Shanahan had to make appearances on box office business shows across the US, he probably didn't expect to be named-checked in every publication in Ireland (and many internationals) or to have been watched on YouTube almost half a million times.
As a result of one of those television interviews, Shanahan was described by the New York Times as an "unlikely viral video star".
Source: John Scally/YouTube
Back home, with the light shone on the IDA's work, some of our jobs enthusiasts in Leinster House could understandably have been expecting to bask in some of those rays.
Instead, they were drowning. In pure Irish Water.
***
Five IDA client companies – including big names such as Amazon and smaller, exciting tech firms like SproutSocial – had 1,145 positions to fill, while other firms promised over 600 more jobs.
And it wasn't just about Dublin. Cork, Wexford, Longford, Galway and Kildare felt the love too.
Even Bono was on hand to spread the good word on Wednesday.
Despite all the positive news from a government whose promises include getting people back to work in the Best Small Country In The World In Which To Do Business™, it wasn't a smiling Taoiseach making the headlines by Wednesday evening.
A scrappy protest earlier in the day at Santry Sports Club in Northwood led to reports that Enda Kenny had to remain inside while gardaí cleared a path.
Although denied by government sources, video footage from a protester shows scuffles as Kenny's car exits the premises.
#Open journalism No news is bad news Support The Journal

Your contributions will help us continue to deliver the stories that are important to you

Support us now
That same day, the regular Action Plan for Jobs press conference was well attended – mostly by journalists and reporters who wanted to clarify Joan Burton's remarks about Irish Water bills for families with adult children. The reporters were also concerned about the strength of Enda and Joan's relationship. How were they doing? How is the coalition hanging in there?
And their celebration about dropping unemployment rates (that was also announced this week, but you could have missed it) and countless new, high-end jobs was drowned out by Alan Kelly's considerable U-turn that Irish Water will not turn down water pressure for those who do not register or pay.
A triumphant Paul Murphy from the Anti-Austerity Alliance appeared on Morning Ireland yesterday – where there was little or no talk of the unemployment line – to proclaim that he (and his posse) wouldn't have let that happen anyway (so, na-na-na-na-na).
But the fresh-off-the-boat TD did make a point that should ring true for every political analyst and advisor around the country:
If they jailed someone for protesting against water meters look at the political crisis that would develop, and that's the problem facing the Government.
He highlights that the political crisis has shifted from one of time-and-place policies (getting people back home and working) – to a more traditional one about policies, where the 'little things' sometimes make a big – and drastic – difference.
This week, the #AllAboutJobs government could have been celebrating some election-busting developments. If only their electorate weren't now #AllAboutWater.