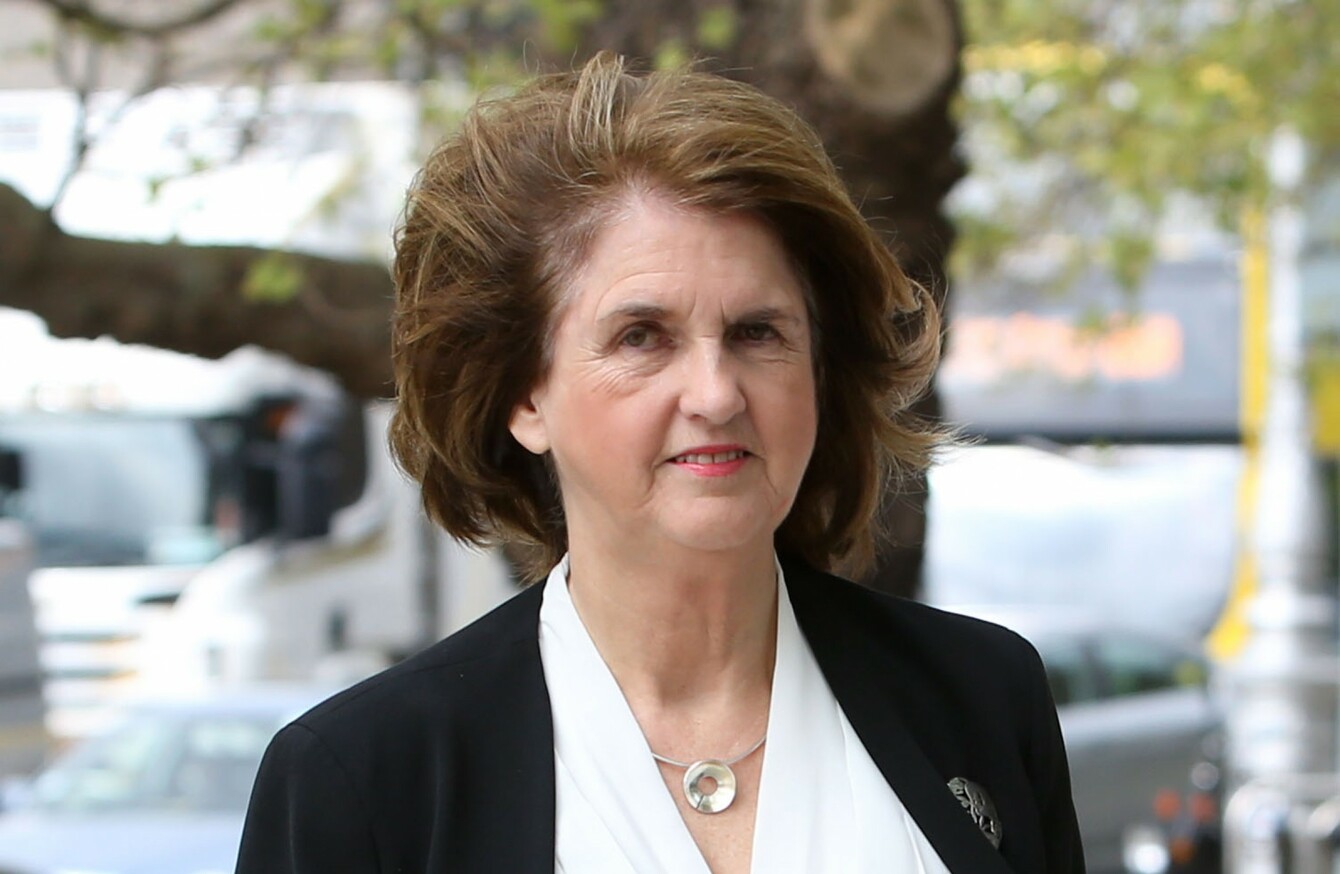 Joan Burton TD
Image: Sam Boal/RollingNews.ie
Joan Burton TD
Image: Sam Boal/RollingNews.ie
A GARDA INSPECTOR has told the trial of seven men accused of falsely imprisoning former Tánaiste Joan Burton during a water charges protest in November 2014 that one of the defendants said she could have "sanctuary" in a nearby church.
Solidarity TD Paul Murphy (34), along with South Dublin Councillors Michael Murphy (53) and Kieran Mahon (39), and four other men have pleaded not guilty to falsely imprisoning Burton and her advisor Karen O'Connell by restricting their personal liberty without their consent at Fortunestown Road, Jobstown, Tallaght on 15 November 2014.
The two women were attending a graduation ceremony at An Cosán adult education centre when anti-water charges protesters began demonstrating around them.
Inspector Derek Maguire is continuing to guide the jury through footage taken on the day on camera phones and CCTV.
The jury saw footage of the women leaving a local church where the ceremony took place and getting into an unmarked garda car.
Inspector Maguire identified the defendants, Paul Murphy, Michael Banks (46) and Scott Masterson (34), as being around the car in which Burton and O'Connell sat for up to an hour.
He also identified Michael Murphy as the man on the video footage saying, 'She can have sanctuary in the church if she wants it.'
An unidentified male voice can be heard on the video telling a garda: 'Smile for Facebook', 'people power', 'yiz brought it on yourselves, fighting the communities, this is our community' and 'shame on fuckin' you'.
Another unidentified voice can be heard saying, 'We have a right to refuse, we have a right to protest.'
Items thrown 
Maguire noted the footage shows a couple of things being thrown at the car and identifies himself in the act of asking the crowd to move back.
The jury also saw footage taken by a CCTV camera from inside the garda jeep, to which the two women were later moved.
Maguire told the court people then sat down in front of the jeep. He also identified what he said appeared to be a stick landing on the vehicle.
Paul Murphy of Kingswood Heights, Tallaght; Kieran Mahon of Holbrook Grove, Tallaght; Michael Murphy of Whitechurch Way, Ballyboden, Dublin; Frank Donaghy (71) of Alpine Rise, Tallaght; Ken Purcell (50) of Kiltalown Green, Tallaght; Michael Banks of Brookview Green, Tallaght and Scott Masterson of Carrigmore Drive, Tallaght have denied the charges.
The trial continues before Judge Melanie Greally and a jury.
Comments have been turned off as legal proceedings are ongoing.