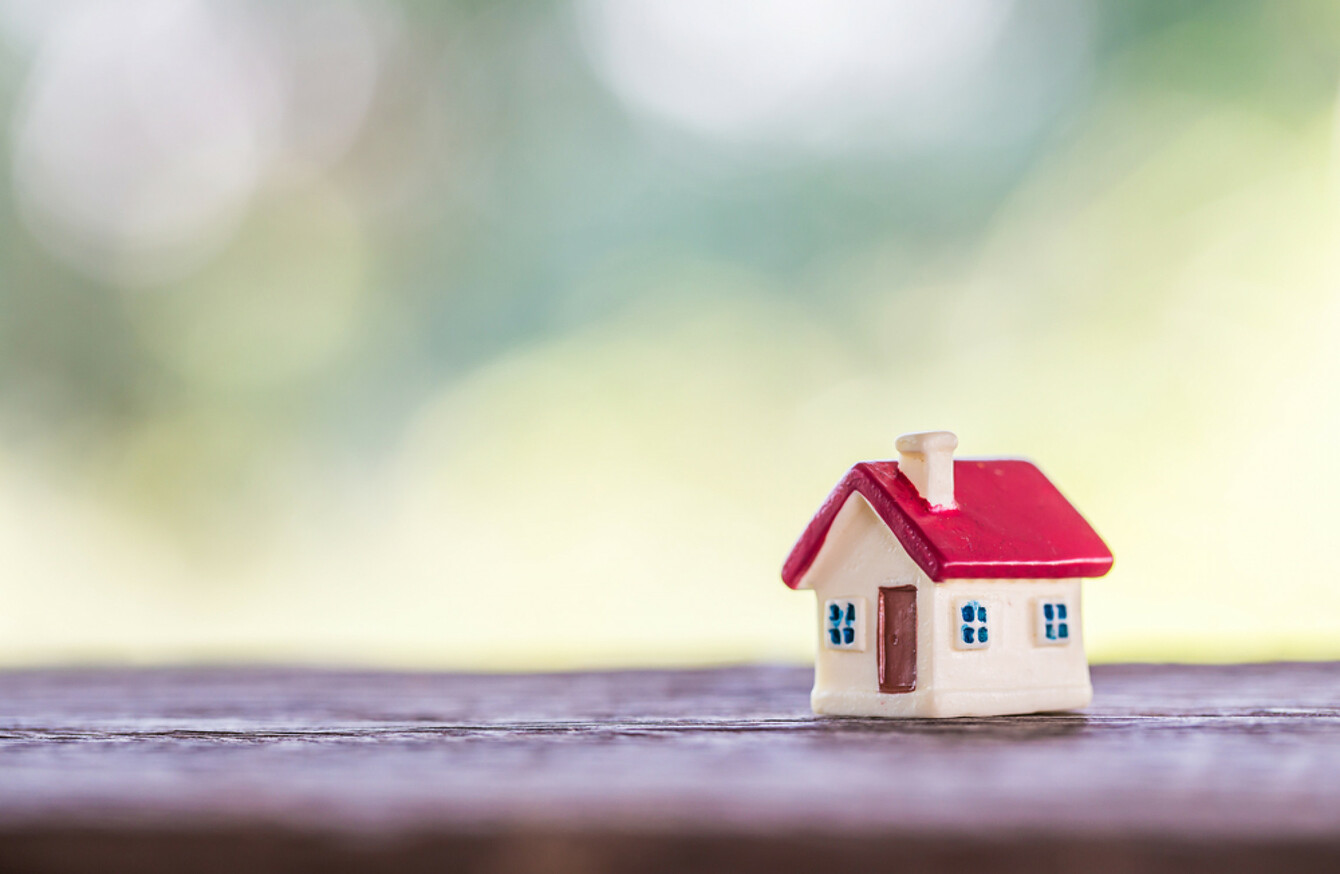 "It's nice, but does it come with a garden?"
Image: Shutterstock/pim pic
"It's nice, but does it come with a garden?"
Image: Shutterstock/pim pic
THE FORMER SECRETARY general of the Department of Finance has said the right for children to build a house on their parents' land in rural Ireland should not be an automatic given.
John Moran, who left the department in 2014, said that "increasing individualism" is creeping into Irish society.
"We should not allow those that built a house in a field beside their parents to necessarily give that right to their kids, depriving our country of agricultural land which is valuable, and indeed, giving something that is not available to anybody else… Let us ask is it fair that those people will have value created in their households, but probably never subjected to tax under our current rules," he said.
Speaking at the MacGill summer school in Donegal, he said that Ireland needs to focus more on what is good for communities and society.
"What we have not done a good enough job of  in Ireland… is subordinating individual rights to the common good. Property owners, developers, car owners – I could go on – have been let have their voices heard more than the common good, and by doing so we have actually started to have a country that has new inequalities to it, new divisions in it," he said.
Moran criticised the government's new Climate Action Plan which was launched last week, saying it was another example of the detail that is missing in Irish planning, particularly pointing to the idea that one-off housing construction in rural Ireland is damaging."There was little that was new in the document," he said.
"It didn't even seriously talk about replacing the issue of one-off housing across the country or replacing car use with public transport use. It didn't deal with public transport past 2021 as we don't know what we are doing after that.
"When I flew in over Donegal [to attend the summer school] you could see how beautiful a county it is, but as you got close to the ground you could see how it was being destroyed, if I can say so, by individual one-off housing.
One person on Twitter referred to it as "architectural acne" and in a way he is right. Little wonder that unsustainable development has led to a decline in rural areas and services all over our country. When will we be able to call out that this is unsustainable planning and we cannot afford it?
Moran said that Ireland's one-off housing is uncommon across most of Europe.
"When you travel across the countryside in rural France or rural Luxembourg you realise it does not have to be like we are living in rural Ireland with one-off housing," he said.
We all like to think we like to live in close-knit communities… but what is it in our Irish psyche that makes us want to live in a detached house on three-quarters of an acre, with cut grass rather than the uncut grass found in rural Ireland and probably foreign plants growing in our walled-off garden?
In order to ensure there is sustainable planning going into the future, he said there needs to be a complete change in mindset.
#Open journalism No news is bad news Support The Journal

Your contributions will help us continue to deliver the stories that are important to you

Support us now
"We have to stop rewarding those who want to live selfishly. We need to reward those who are willing to chuck the idea of having two private cars and a garden outside their front door. Those willing to share their lives with others in dense urban areas should not be forced to put their lives on hold while those in their cars come careering in creating congestion.
"We cannot continue to screw it up for them – we can do much better," he added.
Not enough houses
Speaking about the housing market and vulture funds in Ireland, Moran said there is just one side of the argument currently being put forward, adding that there are benefits to investment funds operating in Ireland.
"I think what is probably not being answered is we are in the middle of a housing crisis in Ireland because we haven't been building enough houses… nobody has explained what percentage of houses have been built by the investment funds that have bought in to the Irish story and real estate in the last three or four years and what would be the consequence in Ireland for rents and everything else if they hadn't been there."
Irish developers had really badly damaged balance sheets, the banks were down and if we hadn't that extra cash at the time, building in those areas of south Dublin, in parts of Limerick and Cork, we would find ourselves in a housing crisis that is a hell of a lot worse as we wouldn't even have the apartments that are coming in from those investment funds – and I don't think we necessarily hear the other side of that argument."