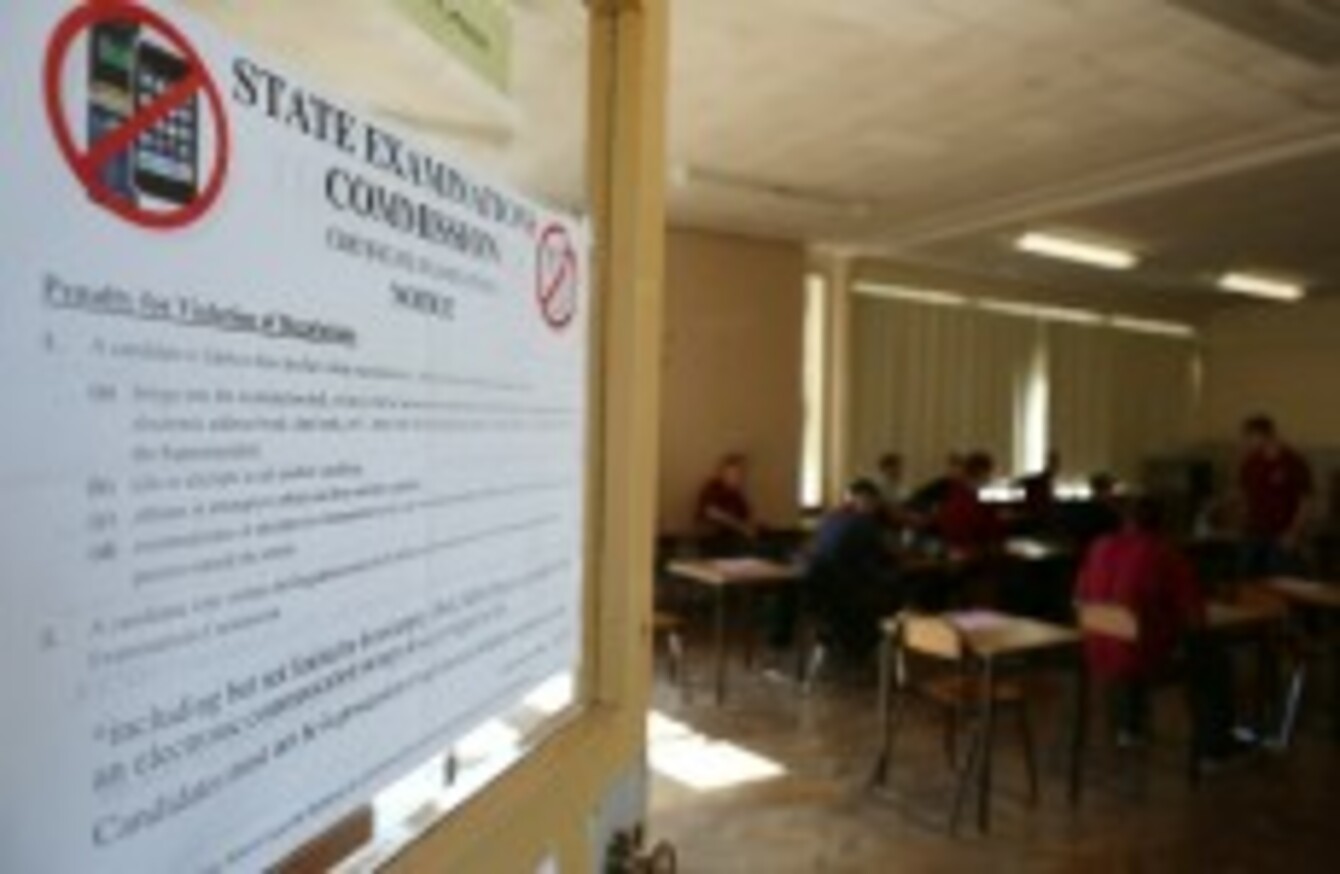 Image: Photocall Ireland
Image: Photocall Ireland
SECONDARY TEACHING UNION the ASTI will outline its problems with the proposed reform of the Junior Cycle to a panel of TDs and senators this afternoon.
It follows talks between the union and Department of Education officials on Monday. According to the union, "nothing tangible" was agreed in that first exploratory meeting on the issue.
Both the ASTI and the TUI have raised problems over the workability of the new system, which would see state exams replaced with more regular assessments graded by a pupil's own class teacher.
The move towards continual assessment – under criteria laid down by the State Examinations Commission – is intended to make education less solely focussed on a stand-out set of end-of-year exam results.
ASTI Assistant General Secratary Moira Leydon said the union had requested today's meeting with the Joint Oireachtas Committee on Education to communicate teachers' take on the plan, which was "ambivalent to say the least" .
"This is a revolutionary change, and teachers aren't convinced that the best way forward is to do away entirely with the current system," Leydon told TheJournal.ie.
Standards
She said there was a danger that standards could fall unless there was a proper system put in place to ensure there was no disparity in marking between different schools.
"It's not that teachers believe that an external exam is only way to do things, but we need safeguards to make sure standards don't disappear."
Leydon said teachers had been faced with an "initiative overload" in recent years, and there were also serious concerns about the amount of training and preparation time being allowed and resourced by the Department.
She said the fact that just one day of in-service training was to to be provided for English teachers next year ahead of the curriculum changes was a sign that the overall implementation plan was "sadly lacking".
Leydon said problems with the Junior Cycle plans were one of the many reasons ASTI members had rejected the Haddington Road deal on public sector pay.
Another ballot is being held on the issue after fresh talks with Department officials, but the union's Executive Council recommended earlier this month that members again reject the agreement.
It was agreed during those negotiations that a working group be set up to make recommendations on the reform plans.
The Committee session begins at 1pm in Leinster House meeting room 2, and you can watch proceedings here.