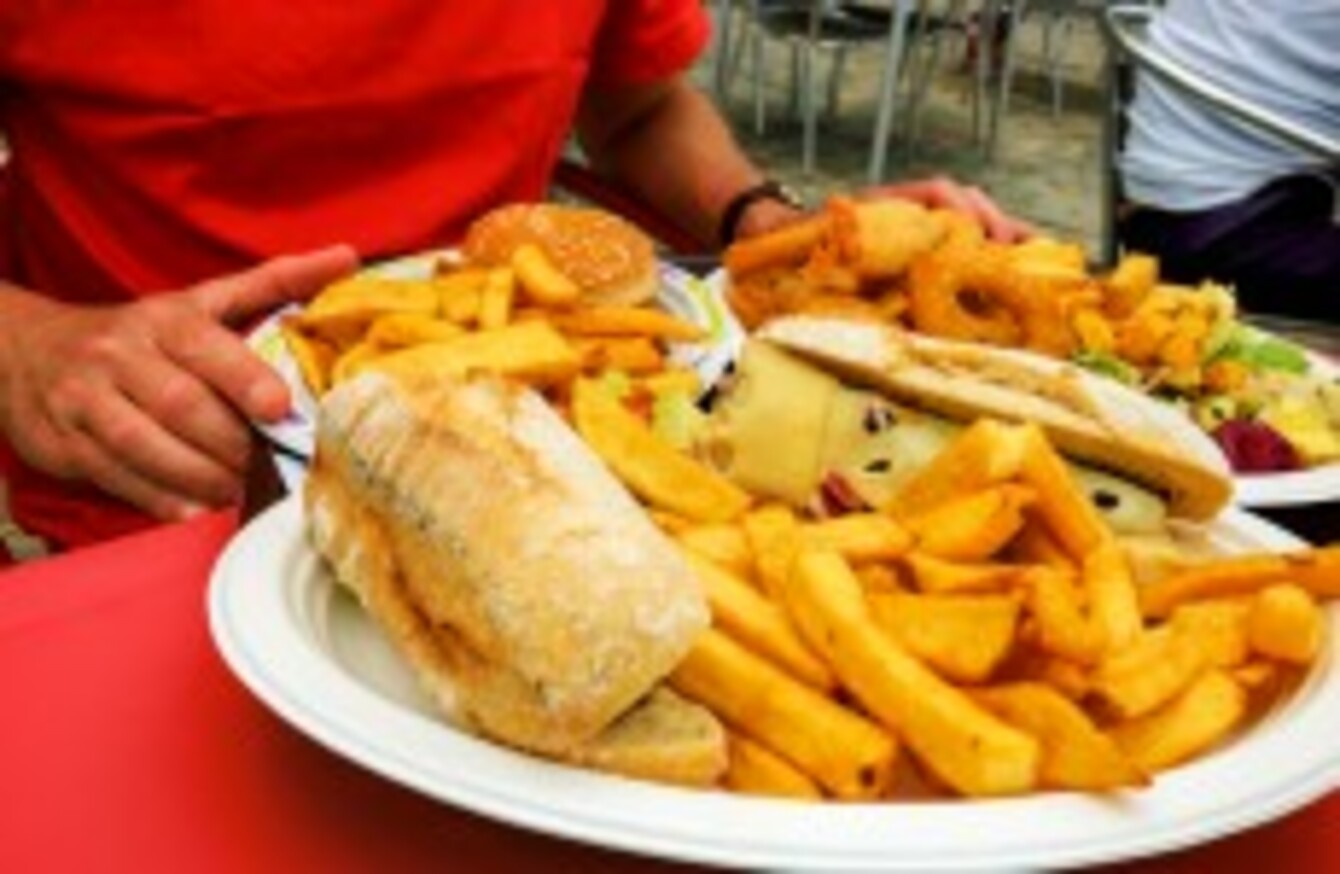 Image: Shutterstock/Elena Dijour
Image: Shutterstock/Elena Dijour
THIS IS NOT the news you wanted before Christmas, but here it is: over-indulging on junk food even once can trigger metabolic disease.
A new report from a research group in the Netherlands, published in the November issue of The FASEB Journal suggests that for some people, overindulgence at the dinner table or at snack time is enough to trigger signs of metabolic disease.
Specifically, in some people just one high-calorie shake was enough to make people with metabolic disease worse, while in others, relatively short periods of overeating trigger the beginnings of metabolic disease.
Metabolic disease disrupts the metabolism.
Metabolic syndrome refers to risk factors that raise your risk for heart disease and other heath problems, like diabetes and stroke, says the NHI. These include a large waistline, high triglyceride level, low HDL cholesterol, high blood pressure and high fasting blood sugar.
"Acute effects of diet are mostly small, but may have large consequences in the long run," said Suzan Wopereis, PhD, a researcher involved in the work from TNO, Microbiology and Systems Biology Group in Zeist, The Netherlands.
Our novel approach allows detection of small but relevant effects, thereby contributing to the urgently needed switch from disease-care to health-care, aiming for a life-long optimal health and disease prevention.
The researchers got two groups of men, one which contained a number of men with metabolic issues.
Both groups had blood samples taken, before and after consuming a high-fat milk-shake. In these blood samples, the researchers measured 61 biomarkers, such as cholesterol and blood sugar. They found that biochemical processes related to sugar metabolism, fat metabolism and inflammation were abnormal in subjects with metabolic syndrome.
"Eating junk food is one of those situations where our brains say 'yes' and our bodies say 'no,'" said Gerald Weissmann, MD, Editor-in-Chief of The FASEB Journal.
"Unfortunately for us, this report shows that we need to use our brains and listen to our bodies. Even one unhealthy snack has negative consequences that extend far beyond any pleasure it brings."