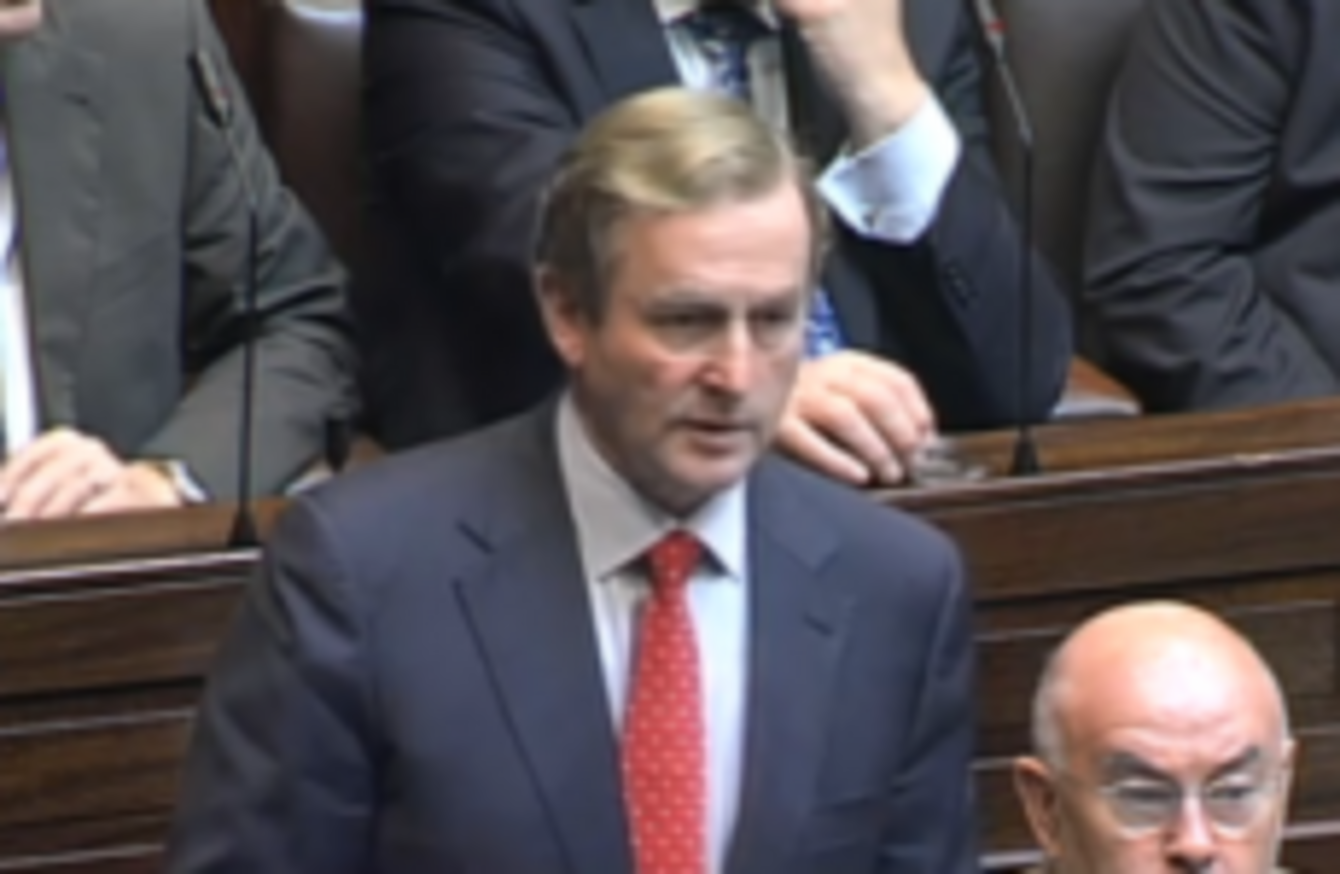 TAOISEACH ENDA KENNY has said AIB must take whatever steps it needs to return to profitability – including increasing its variable mortgage interest rates – if it is to avoid needing further support and recapitalisation from the taxpayer.
Kenny acknowledged that though the 0.5 per cent increase – announced last week – would be "difficult and challenging for people", the return of the bank to a sound independent footing was of greater need.
Speaking in the Dáil, Kenny said though the increase would be difficult for the 70,000 affected mortgage holders to deal with, any decision of the bank not to move back to profitability would ultimately result in 2.1 million taxpayers having to give it further support.
"This is a commercial decision by a bank that the government considers to be a pillar bank," Kenny said, adding that the forthcoming personal insolvency legislation would mean people in mortgage difficulty could approach the bank and make arrangements to deal with any financial problems.
Fianna Fáil's Micheál Martin said the government appeared to be doing nothing to avoid such difficulties.
"Last November, when banks were not passing on the ECB rate reduction, you hauled in the banks – in a great show that you were going to rap their knuckles and get something from them," he said.
"Even now you're not talking tough any more, and people very alienated and very let down," he added, saying the new insolvency laws – which may not be enacted until 2013 – could come too late for many.
Primary care, disability and a bank deal
Sinn Féin's Gerry Adams once again raised the issue of primary care centres, accusing the Taoiseach and the health minister James Reilly of failing to publish the exact criteria used for ranking them.
Speaking entirely in Irish, Kenny listed the criteria involved in ranking the centres – including the potential involvement of doctors, urban disadvantage, the presence of hospitals and other health centres, financial pressures on those services, and barriers to implementing public-private partnerships.
He sidestepped demands from Adams, however, to publish the exact logarithm used by the Department of Health in ranking the towns involved.
The Taoiseach did assert, however, that a report which reportedly could see cuts to disability payments for under-18s had not even been completed yet and would not be considered by the cabinet until it had been finished and submitted to the Minister for Social Protection.
Kenny also told the technical group's Shane Ross that there had been no hold-up or U-turn on the prospect of a deal splitting Ireland's banking debt from its sovereign debt, saying no such deal would be implemented until a European banking supervision system was in place.
"I can't put an exact timeline on this – the important thing is to get the best deal for the taxpayer and the people," he said.