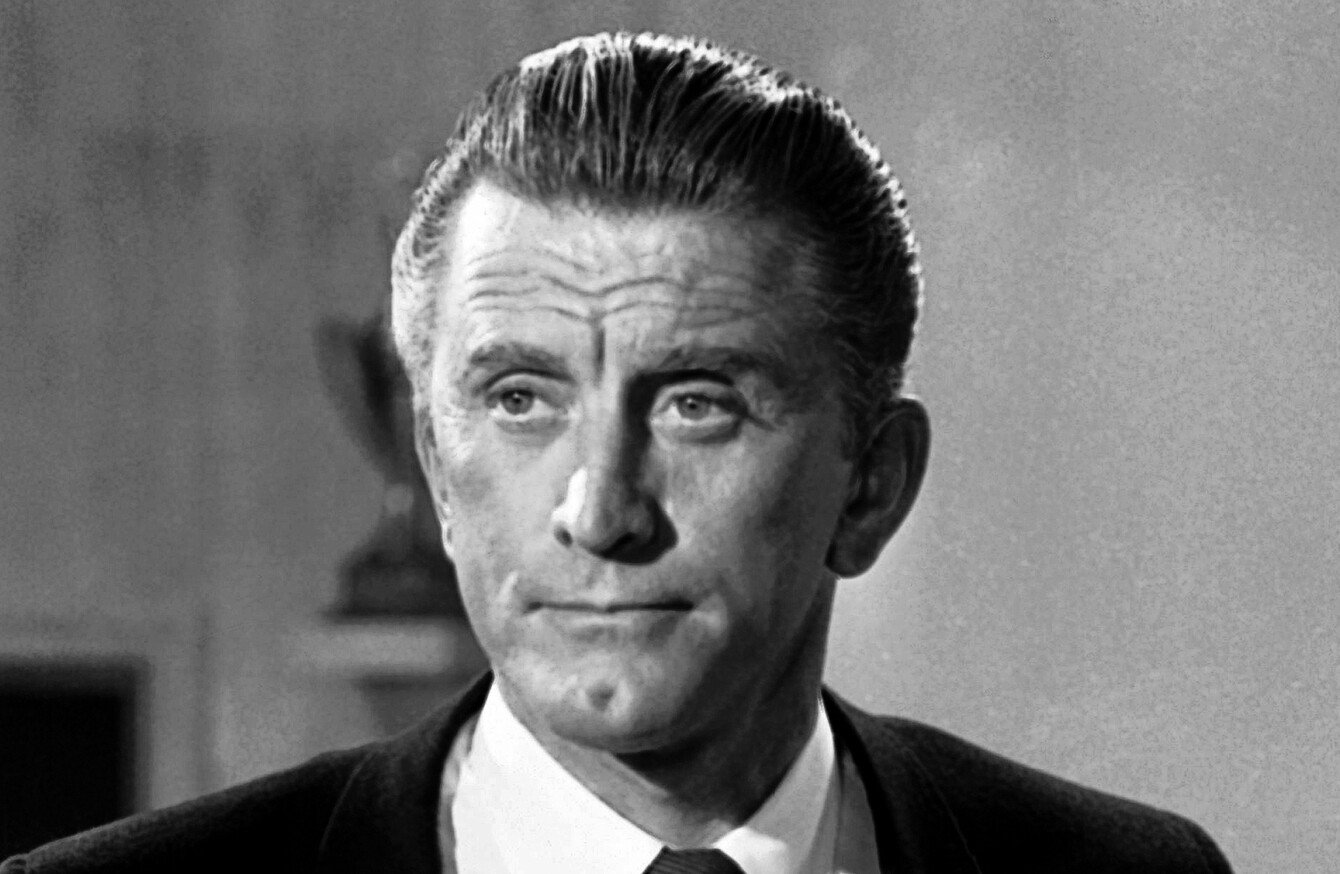 Kirk Douglas
Image: AP
Kirk Douglas
Image: AP
Updated Feb 6th 2020, 7:25 AM
ONE OF THE last survivors of the golden age of cinema, Kirk Douglas, has died aged 103.
The "Spartacus" actor was renowned for the macho tough guy roles he took on in around 90 movies over a six-decade career.
He was the father of Oscar-winning actor and filmmaker Michael Douglas. "It is with tremendous sadness that my brothers and I announce that Kirk Douglas left us today at the age of 103," his son Michael said in a statement posted to Facebook and Instagram.
"To the world he was a legend, an actor from the golden age of movies who lived well into his golden years, a humanitarian whose commitment to justice and the causes he believed in set a standard for all of us to aspire to."
Douglas was Oscar-nominated for his roles as a double-crossing and womanizing boxer in "Champion" (1949), a ruthless movie producer in "The Bad and the Beautiful" (1952) and tortured artist Vincent Van Gogh in "Lust for Life" (1956).
But his only Academy Award came in 1995 – an honorary lifetime achievement statuette "for 50 years as a creative and moral force in the motion picture community".
Douglas is survived by second wife Anne Buydens, 100, and three sons. A fourth child, Eric, died of a drug overdose in his 40s, in 2004.
"(To) me and my brothers Joel and Peter he was simply Dad, to Catherine (Zeta-Jones), a wonderful father-in-law, to his grandchildren and great grandchild their loving grandfather, and to his wife Anne, a wonderful husband," said Michael.
"Kirk's life was well lived, and he leaves a legacy in film that will endure for generations to come, and a history as a renowned philanthropist who worked to aid the public and bring peace to the planet."
Tributes have poured in for the Hollywood legend from across the entertainment world over the past number of hours. 
Director Steven Spielberg said Douglas "retained his movie star charisma right to the end," while actor Danny DeVito tweeted: "103 years on this earth. That's got a nice ring to it! Great hanging with you man."
"Seinfeld" star Jason Alexander praised Douglas as "an absolute legend of a star and human" and added that "we could use a true Spartacus."
 The Academy of Motion Picture Arts and Sciences, which awards the Oscars, tweeted: "Goodbye to a Hollywood legend."
Not unlike his title character in Spartacus, Douglas was known throughout his life for his fiercely rebellious streak.
In his early movie days he would clash with studio heads over his choice of roles, before ultimately splitting off to form his own production company, Bryna – one of the first major post-war stars to do so.
"It was pretty rare then," Variety senior vice president Tim Gray said. "Kirk Douglas was very stubborn but he wasn't self-indulgent – he wasn't a party boy wasting people's time showing up late, things like that."
Douglas also defied more established directors by teaming up with a young Stanley Kubrick for both Paths of Glory and Spartacus.