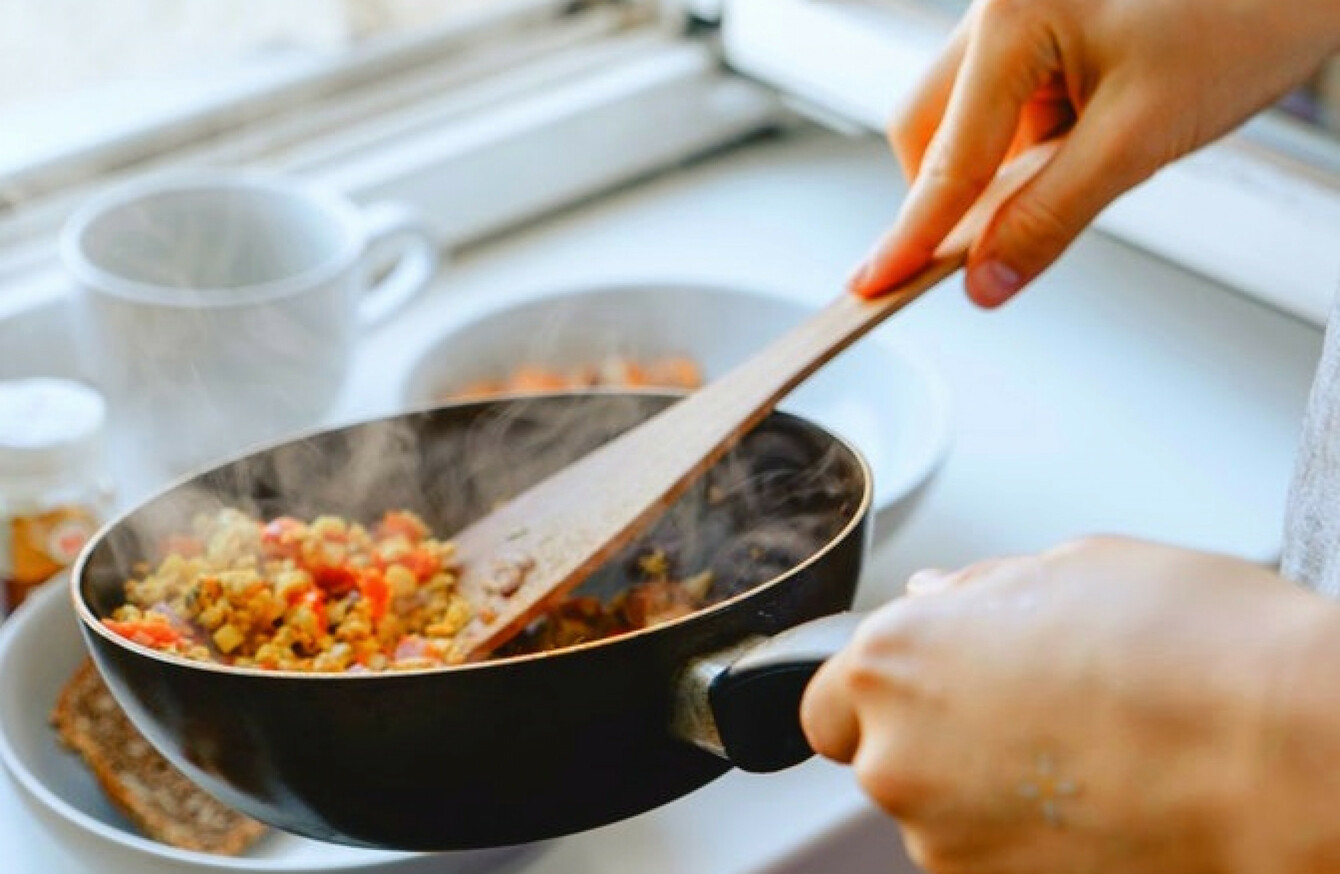 EVERY HOME COOK has their own kitchen hacks, cheats and traditions, and we want to know yours.
Each week as part of our Kitchen Secrets series, we'll be asking readers to share their cooking tips and go-to-dishes. From the secret to quick-and-easy dinners, to the best way to scramble an egg, we'll have a new question every seven days.
This week, we're asking…
What's your one essential ingredient for a great meal?
As usual, our home cooks had lots to say. If you'd like to join, drop us a mail on food@thejournal.ie!
"I think mine would be lemon juice. A bit of acid always lifts a meal, I put it on everything: scrambled eggs, spaghetti bolognese, salads, steamed veg etc and I use it to marinate chicken, and steaks. Use it in dressings with good quality olive oil or on its own!"
- Donna O'Shaughnessy
For me, it has to be garlic. Whether it's for flavouring oils, as a rub on your meat, in your sauces, your mash, your roasties, your mayo, or just a light rub on your toast before you butter it, it adds a layer of flavour that can compliment almost anything. (For those romantic evenings, just use a little less…)
- John Strahan
"One ingredient I make sure never to run out of is hot sauce! Although there are many novelty ones with increasing levels of burn, the classics like sriracha are a simple way to give a little kick to hundreds of dishes; from simple scrambled eggs to a variety of dinners."
- Simon Finglas
One key ingredient that always lifts any meal (both from a taste and visual perspective!) is a delicious, good quality olive oil.Drizzled over salad, rice or pasta dishes, over lovely grilled veggies or meats. Used to roast rosemary and garlic potatoes or stirred into a tray of spiced mixed peppers and popped in the oven – it never fails! You can of course utilise it in baking too. Savoury loaves, muffins and lemon cakes all love olive oil.
- Lee-Ann Ronan
"I always have a good sea salt and freshly ground black pepper to hand when cooking, but organic eggs are a true essential ingredient in my house. Eggs are so versatile and buying organic isn't much more expensive than free range. Personally I don't love the taste of eggs by themselves but I know they're good for me so I turn them into omelettes and frittatas."
- Fiona Staunton
Top of my list is coriander. This wonderful herb can be used in everything from dips to curries, salads to soups. Growing up in Dublin in the 1970s, coriander was certainly not on my mam's weekly shopping list, so I only discovered it when I left home and began to experiment with exotic cuisines.

My favourite recipe using coriander is Thai Green Chicken Curry: strips of chicken gently poached in an infusion of Thai spices, coconut milk, lime juice, Thai fish sauce and of course a good handful of chopped coriander… it's Asia on a plate without the airmiles!
- Angie Nolan
#Open journalism No news is bad news Support The Journal

Your contributions will help us continue to deliver the stories that are important to you

Support us now
"You can't beat the aroma and look of fresh herbs in foods. They really help add flavour to so many hot and cold dishes and drinks too. Whether I am trying to make a jug of water more special, add WOW to sauces and stews, or be creative with a cocktail, herbs always help! Just think roast potatoes .. then think roast potatoes cooked and garnished with fresh rosemary or thyme! No contest.
I do keep a stock of dry herbs too but they are only there for emergencies, as you just can't beat fresh."
- Ross Boxshall
My cornerstone ingredient is milk. It has to be Irish milk, so I know the cows were grazed outdoors (this gives a much healthier type of fat, Irish dairy is praised the world over for this). And it has to be organic.

We drink it regularly but it's also used in the kitchen all the time. In the morning, it goes on cereals or into pancakes, then we'll use it for smoothies or French toast at the weekend. At lunchtime, it's added to soups for that extra nutritional boost and a creamy taste. At dinnertime, it's sloshed into mashed potatoes (makes them just right), or an omelette, or a creamy curry, or indeed anything that starts to stick to the pan or needs a bit of creaminess!

I always have a jug of custard in the fridge, again made with this great milk, to spoon over cooked fruit or a banana to give my kids a healthy dessert and keep them away from the biscuit tin.
- Maggie O'Sullivan Graham
"Any self-respecting home cook will have a good box of sea salt for finishing meals. I emphasise on 'finishing' because sea salt is far too expensive to actually cook with, so you can use rock salt for before and during the cooking process eg. when seasoning meat before cooking.
Sea salt, with its delicious flakiness and magic ability to lift meals, is added just before serving or into salad dressings. My favourite way to use it these days is directly onto juicy summer tomatoes and creamy buffalo mozzarella with torn basil in a Caprese salad."
- Donna Connolly