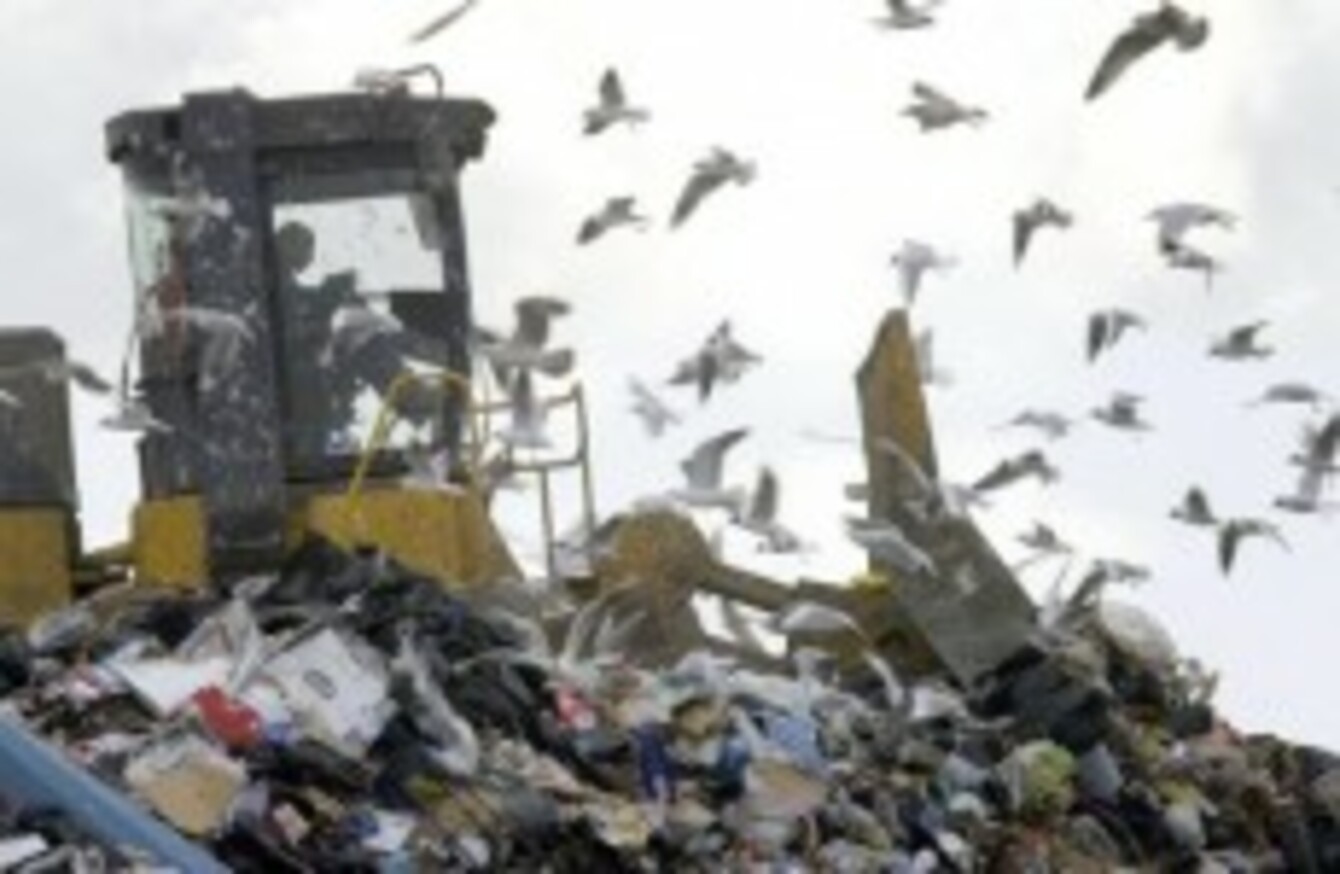 File photo of a landfill site.
Image: Paul Faith/PA Archive/Press Association Images
File photo of a landfill site.
Image: Paul Faith/PA Archive/Press Association Images
THE LANDFILL LEVY is set to increase again next year, Minister of the Environment Phil Hogan has confirmed.
On 1 July, the levy increased €15 (or 30 per cent) to €65 a tonne for waste disposed of at landfill facilities.
The increase was introduced as a means of encouraging recycling and a move away from using landfills, with Minister Hogan saying in the Dáil that it "sends a further strong price signal to the producers, collectors and managers of waste to deter against unsustainable behaviour".
Responding to parliamentary questions from Fianna Fáil TD Séan Fleming and Labour TD Joanna Tuffy shortly before the Dáil's summer recess, Hogan said that the levy is set to rise to €75 a tonne in July 2013.
"I hope to see significantly improved levels of prevention, recovery, recycling and reuse of waste as a consequence of these increases," he said.
According to figures compiled by the Environmental Protection Agency, 0.184 tonnes of household waste per person (or 0.497 tonnes per household) in Ireland was sent to landfill in 2010.
The recent increase has seen a corresponding rise in private waste collection costs.
The minister said that under the waste market's current structure, "the pricing schemes used by private waste collectors are a matter for determination as between the service providers and consumers of the service, subject to compliance with a service provider's collection permit and other legal responsibilities".
"Any consumer who is dissatisfied with the service currently provided to them may consider switching to an alternative service provider," he added, but conceded that "this may not always be a realistic option in certain areas".