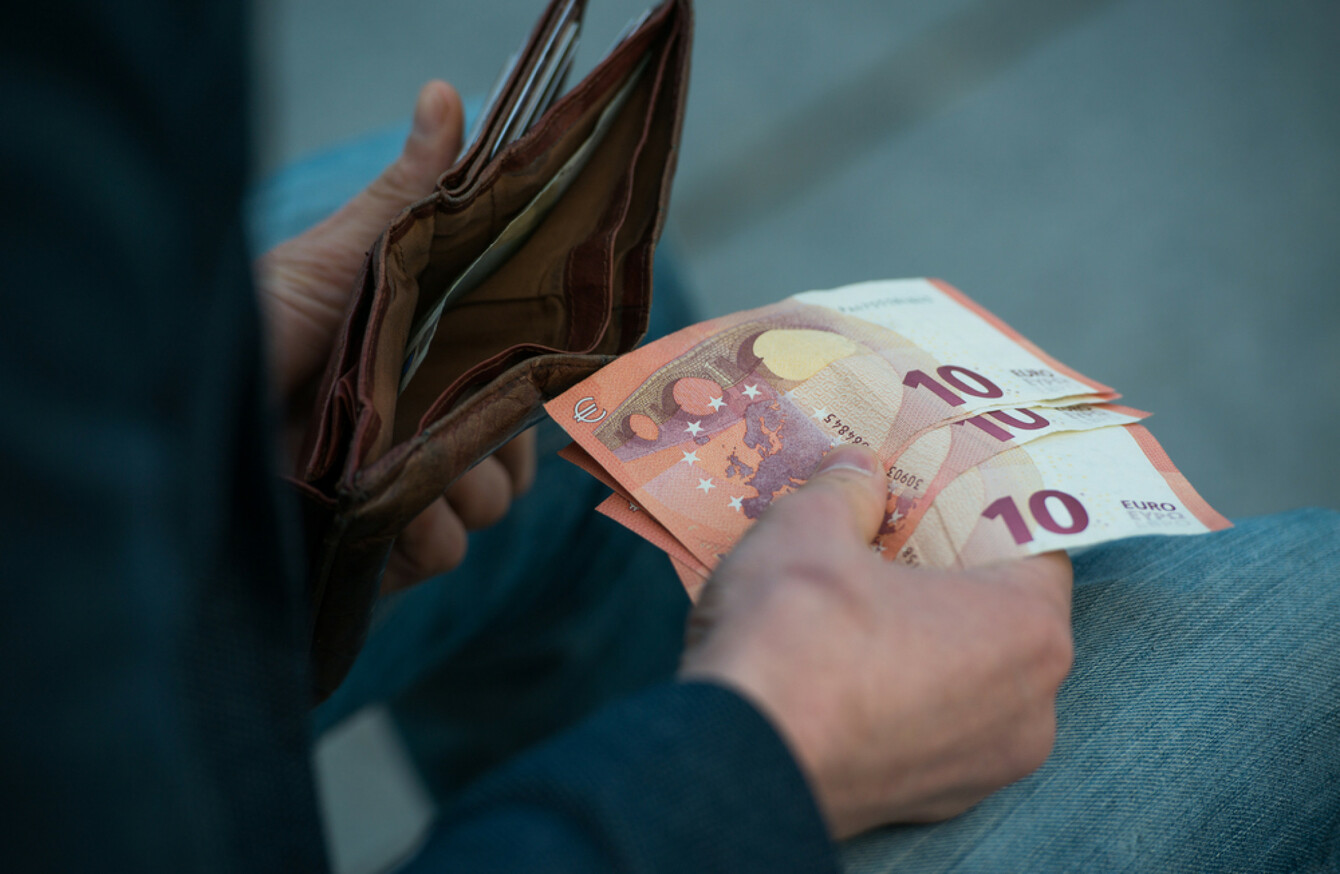 Image: Shutterstock/Cilinskas
Image: Shutterstock/Cilinskas
HOUSING CHARITY THRESHOLD is calling for a change in legislation to protect tenants after reports of landlords asking for viewing fees.
Agents working at the housing charity have recently received phone calls from people querying the practice. 
In one case, a young woman requested advice from Threshold.
The woman expressed an interest in viewing a property. She then received a phone call from an agency and was told that she had been invited to view the property that afternoon – but that she'd have to pay a €500 fee.
According to Threshold, the woman was told that this was a requirement of anyone hoping to view this property.
If she was not in a position to pay this fee then she'd not be able to view.
Stephen Large of Threshold says that landlords and agencies requesting viewing fees is becoming more common.
Increasingly, he says, Threshold is seeing "further barriers" that prevent people from accessing accommodation. 
Current demand on the Irish rental market means people have very few options, says Large.
Although now we have legislation in place people don't have options. The bar has never been lower.
Landlords and agencies do screen prospective tenants at times, says Large. "But you can see that some of what they're asking is excessive".
Large says that at the moment there's no legislation preventing landlords and agencies asking for fees prior to property viewings. 
It's a grey area. It's an area that's open to abuse and has been abused. There is room there for exploitation.
In another case reported to Threshold, a woman seeking a HAP tenancy was required to pay a €300 deposit to an agency. 
After being informed that the property was above the HAP limit, the woman could not sign a lease. The agency, however, refused to refund her money. 
Students
In some cases, students have paid landlords money up front before viewing a property, according to Colm O'Halloran of the Union of Students in Ireland (USI).
O'Halloran says that some students have been asked for deposits or fees once they have viewed a property and expressed an interest in it. 
But it's ridiculous that a landlord is charging somebody to just show them around the place. 
O'Halloran says that some students have no choice, however.
They're looking desperately for a place, the term's just about to start and often they feel under pressure.
Another case reported to Threshold concerned a man who was asked by a landlord for his PPSN, a copy of his passport, confirmation of employment, his employment history and his salary details before viewing a property. 
The man was also asked for a €150 viewing fee.  
Landlords asking for fees like non-refundable deposits or viewing fees do so to "filter out" potential tenants, says Threshold's Large. 
Non-refundable deposits are becoming more and more commonplace in the rental market, says Large. 
But these, and viewing fees, are discriminatory, he says.
It affects everyone. But if you're dependent on HAP (Housing Assistant Payment) or if you're not working then you're automatically disadvantaged or discarded.
#Open journalism No news is bad news Support The Journal

Your contributions will help us continue to deliver the stories that are important to you

Support us now
Clearer definitions of what landlords can and cannot request of prospective tenants is needed, says Large. "Therefore the consumer will know."
However, this would need to be regularised and enforced, says Large.
Stephen Faughnan, chair of the Irish Property Owners' Association (IPOA), says that asking people to pay to see a property is "a disgrace".
Faughnan says that standard landlord practice involves a landlord advertising a property and people coming to view it.
There's no such thing as charging. There's no such thing as presenting documents until a person shows an interest in a property. There may not be regulations but that's best practice.
The Residential Tenancies Board (RTB) says that it has not received reports about landlords charging for property viewings but recommends that people only hand over money  "when they are happy with the property and the terms and conditions of the letting".
This article was updated at 11:05pm on Wednesday 17 October following additional information provided by charity Threshold.
Since the article's publication, Threshold has reviewed its case files.
The charity has said that it incorrectly characterised upfront monetary requirement as a 'viewing fee'.
Anecdotally the term 'viewing fee' has been used by Threshold callers.
However, Threshold's client records only refer to upfront booking deposits and more limited references to non-refundable booking fees, the charity has said. 
'Threshold wishes to apologise for the lack of clarity and any public mis-information arising around the concept of a 'viewing fee' being a growing phenomenon."