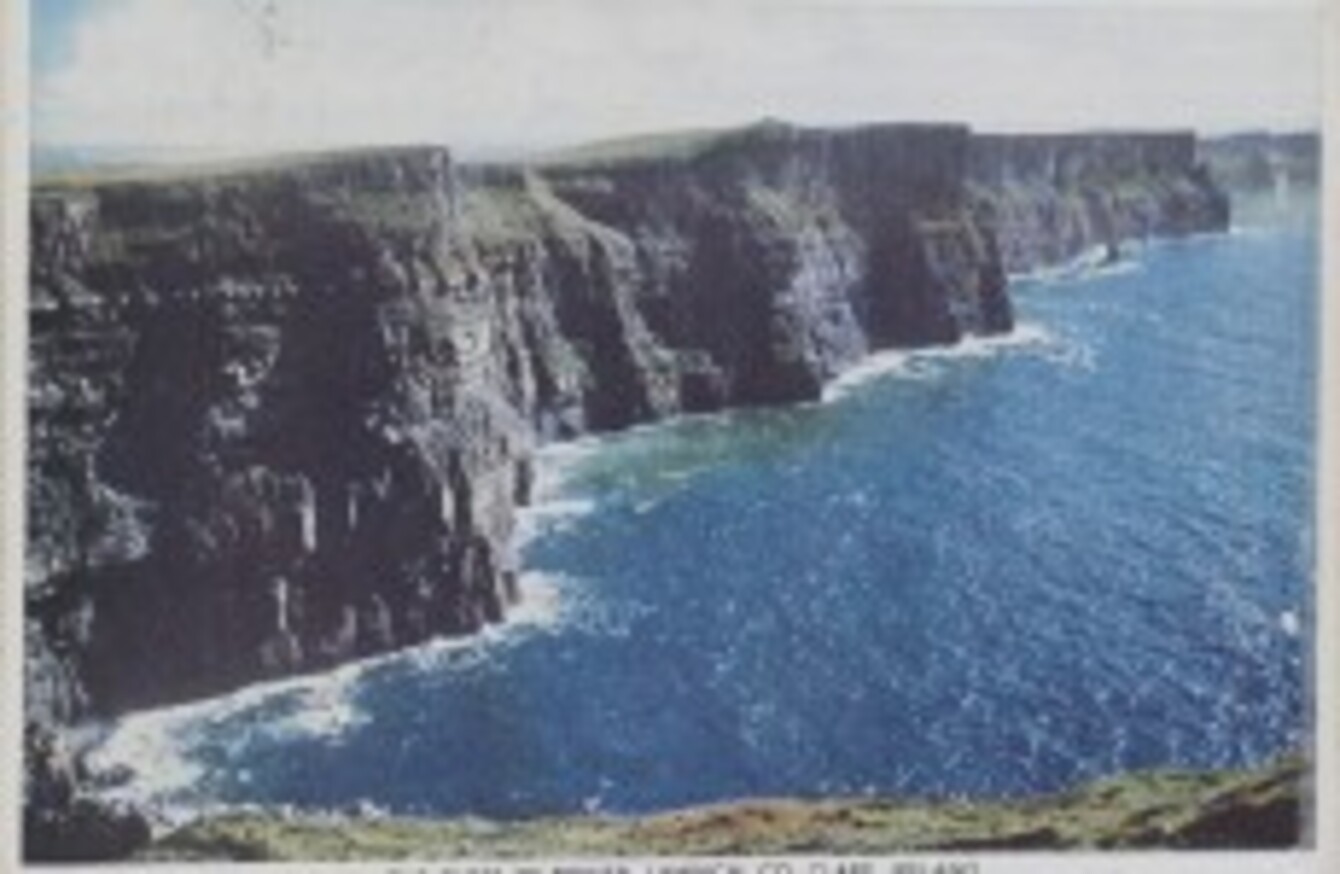 Image: Trinity College Dublin
Image: Trinity College Dublin
NOBEL PRIZE WINNER and Irish author and playwright Samuel Beckett wrote many letters and postcards throughout his life.
Now Trinity College Library Dublin has just purchased the most extensive collection of Samuel Beckett letters ever to have been offered for public sale – 347 in total.
This means that TCD now holds the largest collection of Beckett letters of any research library in the world.
It's quite fitting, given that Beckett is one of Trinity's most famous alumni.
Letters to friends
These letters and cards were sent from the author to artists Henri and Josette Hayden.
Explained the university:
Beckett and his wife, Suzanne Dechevaux-Dumesnil, met the Haydens when both couples were in southern France evading discovery by the Nazis during the Second World War. The letters in this collection begin in 1947 and cover the difficult period in Beckett's life during which his mother and his beloved brother Frank died.
They also cover the most intensely fertile period of his writing life when he was completing Waiting for Godot, and working on all three books of his trilogy Molloy, Malone dies and The Unnameable. There is much for the biographer in this new cache but even more for the student of Beckett's literary work.
Trinity was able to make the purchase because former staff member William O'Sullivan, who was Keeper of Manuscripts in Trinity from the 1950s to 1982, left a bequest to the library.
Beckett himself had presented some of his own literary manuscripts to Trinity's Library in the 1960s, and also gave some of his Nobel prize money to it.
The letters reveal that Beckett was also generous towards his friends. He bought paints for Henri Hayden, and introduced the artist to the dealer Victor Waddington.
When Hayden fell ill, Beckett dealt with the couple's taxes and ensured their rent was paid.
Librarian and college archivist Helen Shenton said that to mark the letters' arrival, a small exhibition has been put in place in the Long Room.
"We intend to make it more widely accessible for scholars and for the general public in the future," she assured.
July 1954
Picture postcard sent from the Cliffs of Moher July 1954
Ussy, 3 August 1955
"Thanks for your nice card. I have a bad feeling about London. But that's the least of my worries. Best wishes. Sam."
9 September 1963:
"… Madeline rather lacks substance and gravitas. We're trying to infuse her with some. She has a kind of irrepressible vivacity. That's not what Winnie's smile is about."
August 1982
"How slowly ….
Love Sam."