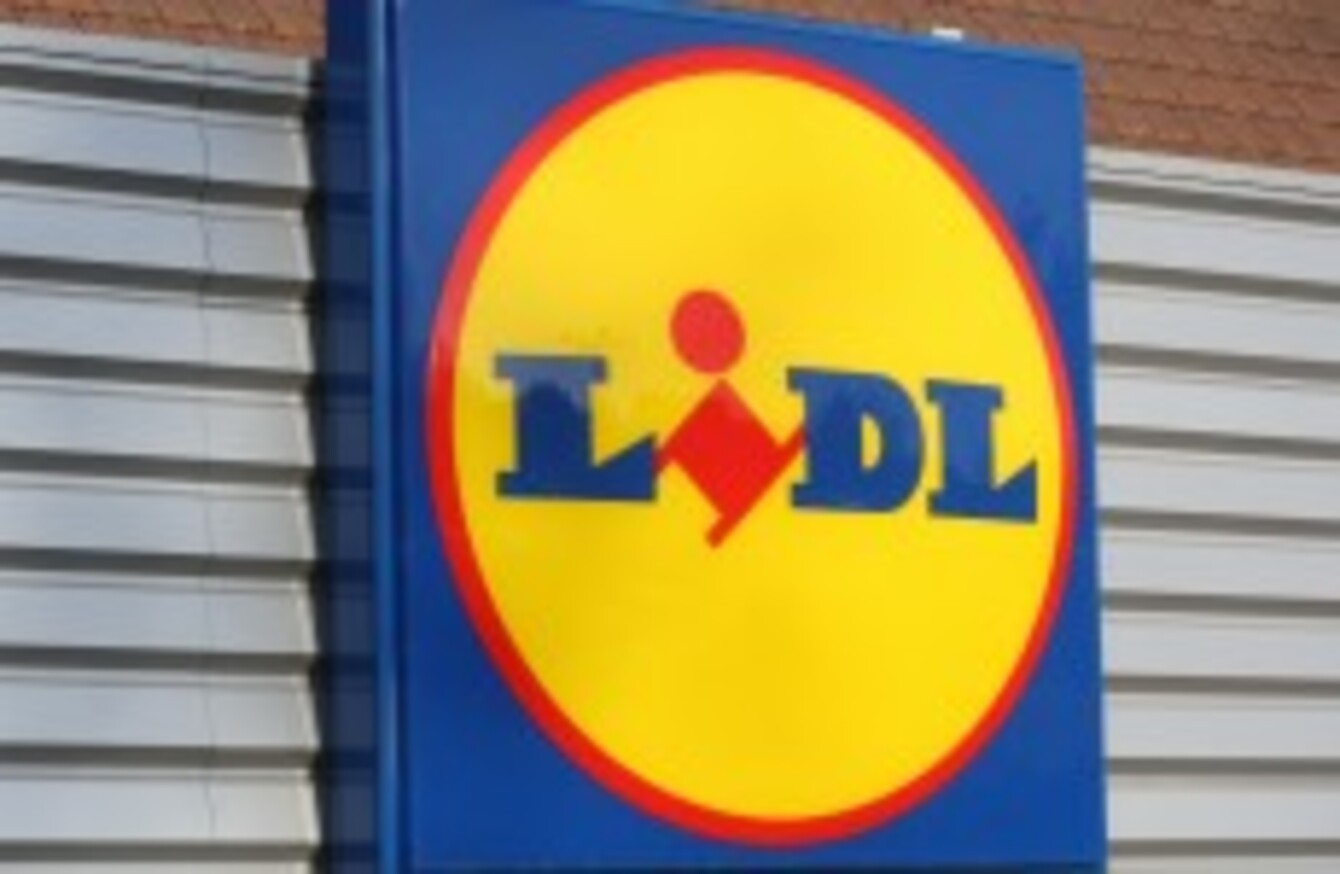 Image: Remy de la Mauviniere
Image: Remy de la Mauviniere
LIDL HAS BECOME the first major retailer in the country to commit to paying the living wage of €11.50 per hour to their workers.
The move will benefit 20% of their staff who are currently earning below this rate. The remaining staff are already paid above it.
The living wage is 30% higher than the current minimum wage, which stands at €8.65.
The pay increase will be introduced from 1 November. Those starting at the supermarket earn €10.50 per hour.
Pay increase
Under this announcement, all staff will earn a minimum of €11.50, rising to €13.00 per hour incrementally within 2 years.
A similar commitment is also being made to employees in Lidl Northern Ireland, using the sterling benchmark.
The discount supermarket operate 143 stores and three regional distribution centres in Ireland.
Managing Director of Lidl Ireland John Paul Scally said Lidl is in the"fortunate position" to see their business go from strength to strength in a difficult economic situation.
From our perspective, attracting and retaining the best employees will mean we'll have an even better proposition for our customers which will help us continue to grow market share as we build a bigger business more deeply rooted in communities across the country.Even before today's announcement we paid market leading rates so the commitment will ensure we continue to be a leading employer in the retail sector.
He said the company offer a range of benefits to its employees such as paid maternity and paternity leave, health screening and opportunities for training, development and career progression.
Welcome support 
Tánaiste and Minister for Social Protection Joan Burton said it is an important statement of support from a large employer to the voluntary living wage campaign.
Reacting to the announcement this morning, the IFA President Eddie Downey said that the move by Lidl to provide a living wage for their staff will ring hollow in the minds of farmers and fresh produce suppliers struggling to make any profit.
He said this was a result of "relentless pressure" from retailers like Lidl to do more for less.
He said hundreds of small family run vegetable suppliers and producers have been forced out of business over the last number of years by retailer's "aggressive pricing policies"
Downey said everyone was entitled to a living wage, but not at the expense of someone else in the supply chain.
Would Lidl like to tell its customers what they are going to do to ensure that farmers and others supplying them will get a living wage?
Mandate trade Union has given a cautious welcome today's the announcement.
"There's a big difference between a living wage and a living wage hourly rate which is €11.50ph," said John Douglas, Mandate General Secretary.
"The living wage is calculated on the basis of a 39 hour week, meaning a worker should earn €450 per week. We know that Lidl has workers on five and ten hour contracts of employment which do not provide those workers with a weekly living wage," said Douglas.
"It's about guaranteed weekly earnings, it's about having a voice at work and it's about respect and dignity in the workplace."
He called on Lidl to sit down with their workers' representatives, Mandate Trade Union, to discuss how they can achieve decent work for all Lidl workers.