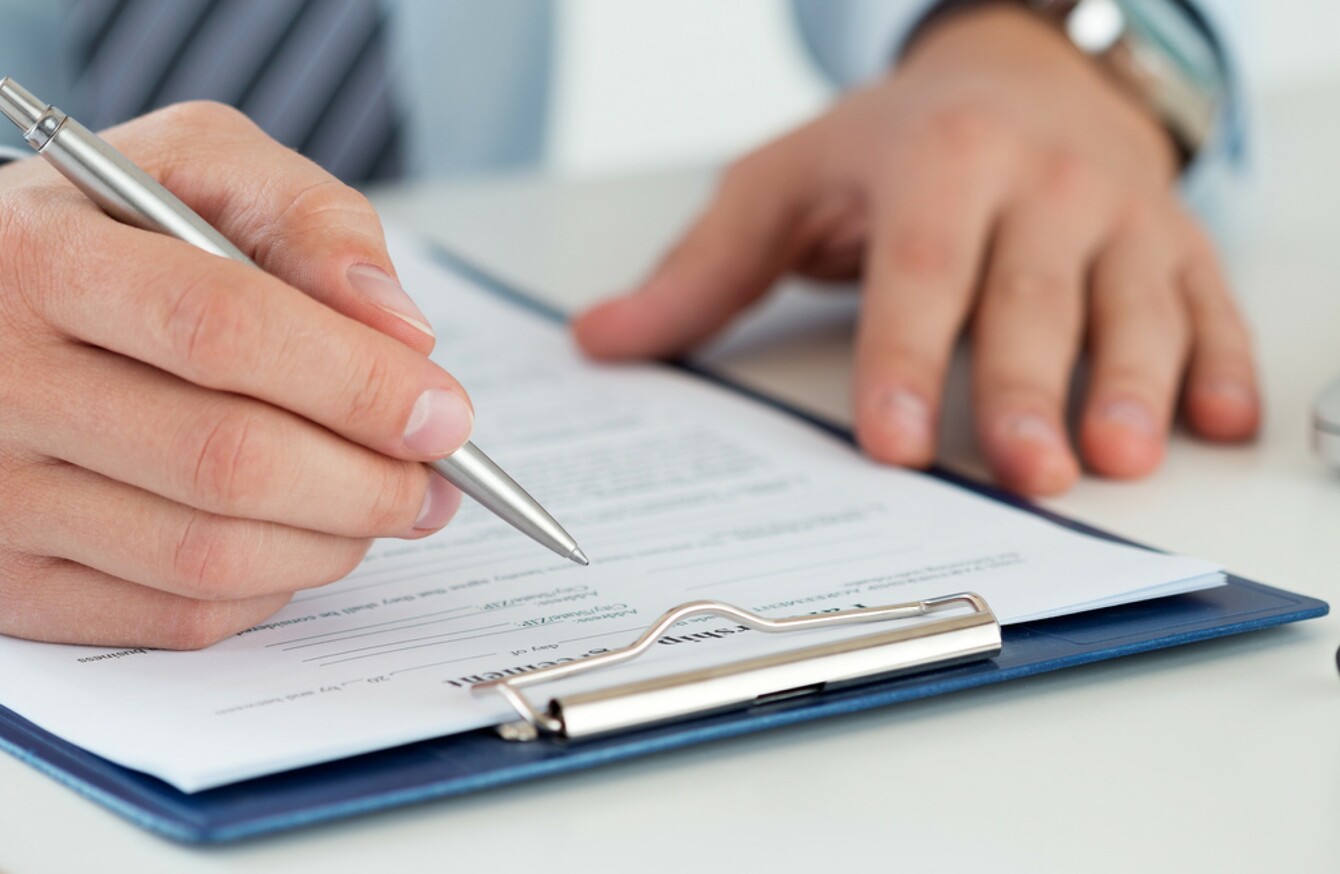 Image: Shutterstock/ldutko
Image: Shutterstock/ldutko
IN 2014, A survey from Irish employers said that two-thirds of them had been sent CVs that contained lies.
Far from simply meaning that you don't get the job, in this case, a British man who made false claims of expertise on his resumé has been sentenced to serve time in prison.
Today, 63-year-old man Jon Andrewes was jailed for two years at Exeter Crown Court after admitting that he lied on his CV.
Andrewes claimed to have two PhDs, including one in ethics, and a master's degree, even though he only had a higher education diploma in social work and a teaching qualification.
For over 10 years, he held senior roles in the NHS on the back of his false qualifications, which included chairman of the Royal Cornwall hospital trust and chief executive of St Margaret's hospice in Taunton.
Using this deception, he managed to earn more than £1 million in these senior NHS management roles before his retirement in 2015, the Guardian reports.
Andrewes said he had a PhD in ethics management from Plymouth University, a PhD in business administration from Heriot-Watt University in Edinburgh, a master's from the University of Edinburgh and a degree from the University of Bristol.
Sentencing him today, Judge Geoffrey Mercer QC told Andrewes: "For a period of over 10 years your outwardly prestigious life was based upon a lie, a series of staggering lies, repeated lies about your education, and employment background and your experience, lies by which you obtained responsible positions."
The judge added that Andrewes wouldn't have held these roles without these false claims, and that he had caused damage to the public confidence in the organisations he worked in.
The 63-year-old admitted two counts of fraud and one count of obtaining a pecuniary advantage by deception.
Ros Collins, defending, said that Andrewes regretted his "sheer stupidity".
She said: "These things happen where people inflate their CV out of desperation to get work".
It is believed an internal NHS investigation is underway to determine how Andrewes got these senior jobs in the first place.