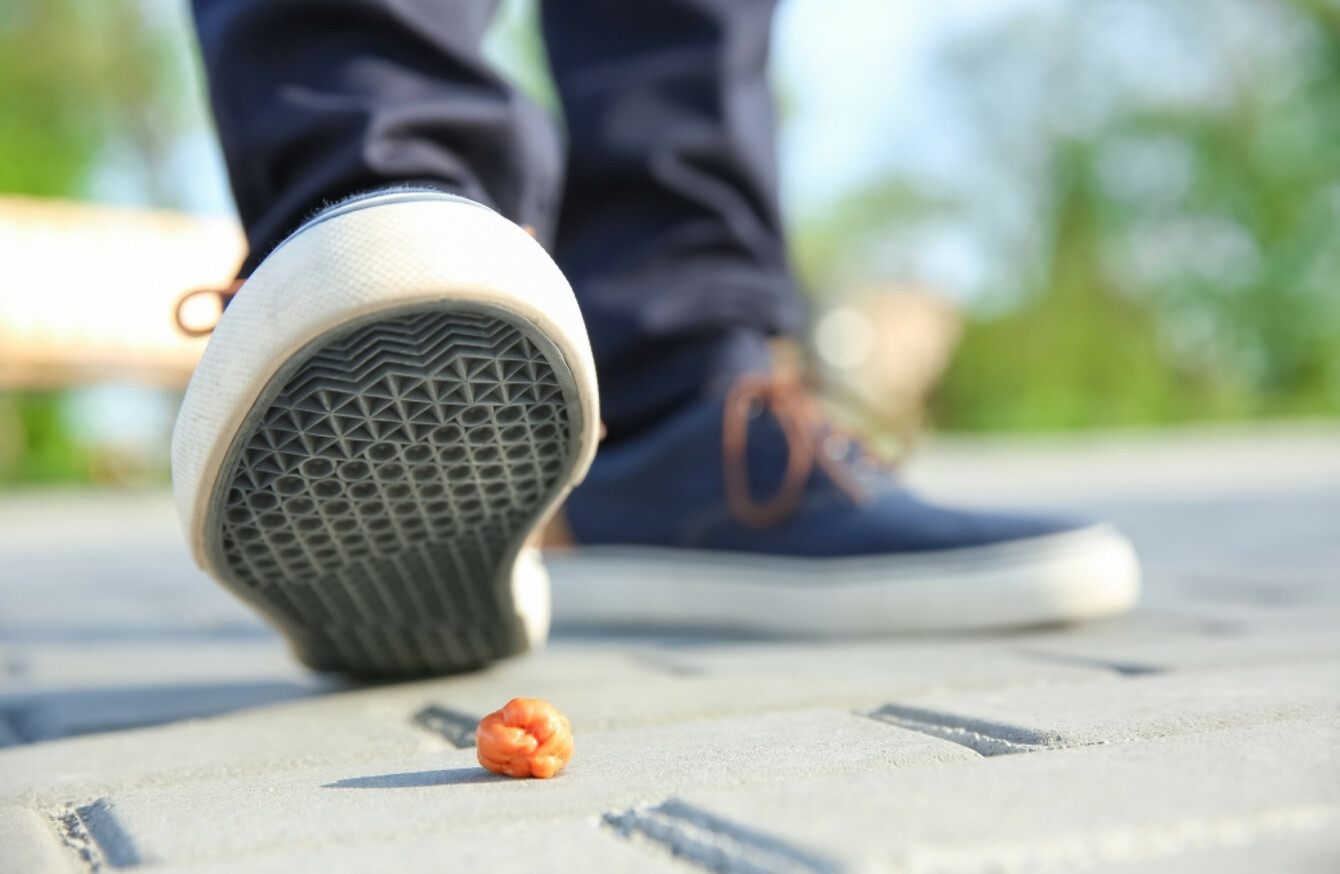 Image: Shutterstock
Image: Shutterstock
IN THE WAKE of the Dáil declaring a climate emergency last week, it's the perfect time for us to see what we can do on an individual level for the environment. One of the best ways of doing this is by thinking about the waste we generate and how we dispose of it. 
Fortunately, we're getting better at reducing our levels of dropping chewing gum. Research carried out by Kantar Millward Brown found that the percentage of people who do this is down to 5% from 12% in 2017. The portion of people who say they never drop gum has risen from 31% to 44% in the last few years, but there's still work to be done.
So, tell us – what are your habits really like when it comes to keeping public places clean? Will you happily cling onto your receipt-wrapped chewing gum until you find a bin? Or are you often guilty of throwing banana skins in public, Mario Kart-style?
Use our interactive sliders below to give us an honest picture. First, let's look at your habits when you're in somewhere more urban.
Sometimes it can be easier to be responsible when there are bins every hundred metres or so. So what happens when you go further afield, into fields? Does your behaviour change depending on the backdrop – is it easier to leave things on a beach? Maybe things slip a little when your pawed friend is in tow. Share with us below.
No matter what you get up to while out for a stroll, binning your gum when you're done should be top of your list. Did you know that by incorrectly disposing of gum, you're not only littering, but breaking the law? So do the decent thing – bin your gum, and avoid a €150 fine. Visit gumlittertaskforce.ie for more information.