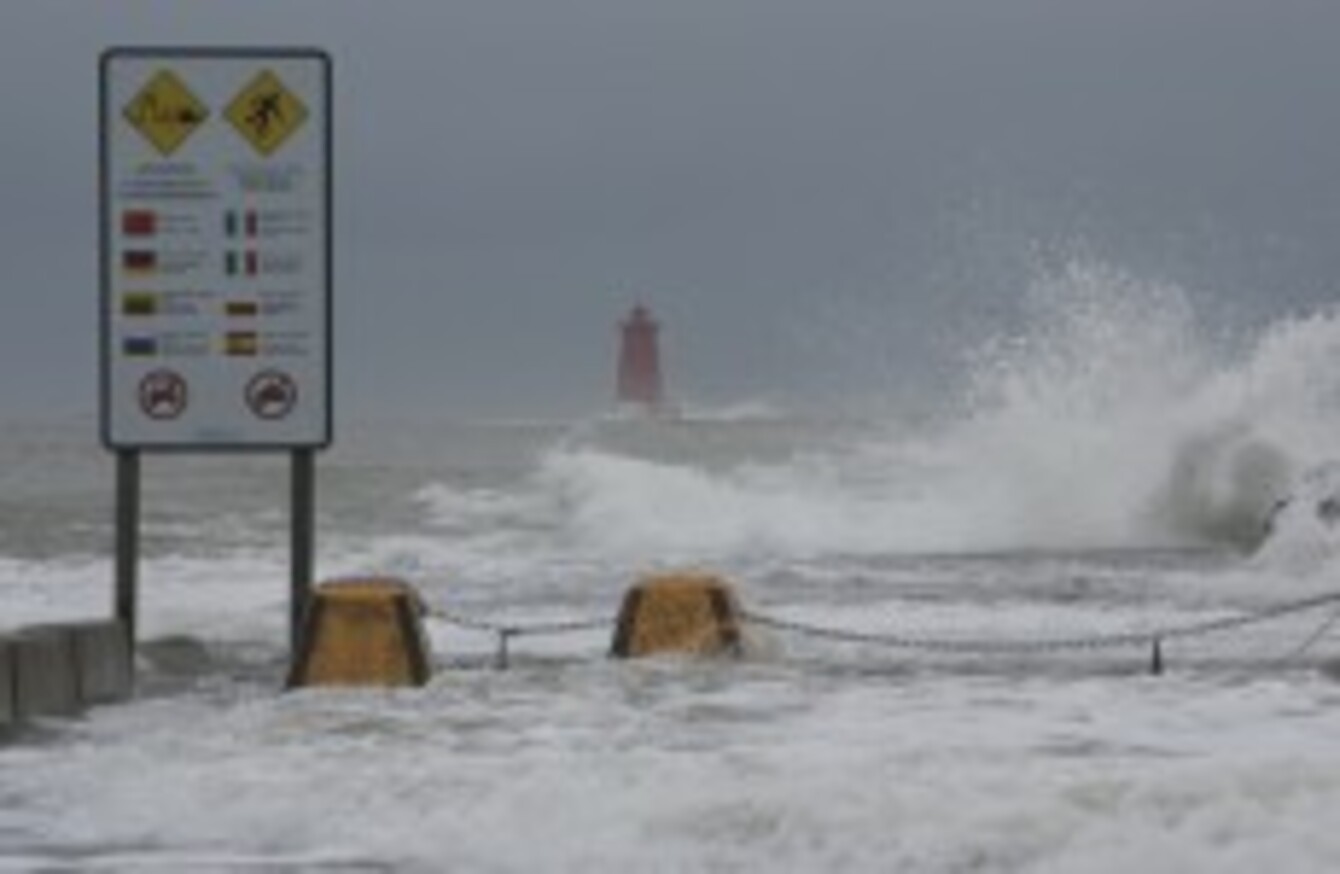 Storm scenes in Dublin
Image: Eamonn Farrell/PhotocallIreland
Storm scenes in Dublin
Image: Eamonn Farrell/PhotocallIreland
LOCAL AUTHORITIES ARE being encouraged to get spending on flood repairs – despite criticism from one TD over how long it is taking them to get funding from the government.
Deputy Éamon Ó Cuív questioned Minister Brian Hayes on the issue today, saying he believed no money had been given to the councils while they were "spending away" on repairs, sea defences and work on piers.
"No hard cash has been allocated to the local authorities," he alleged.
However, Hayes told Ó Cuív that substantial work has already begun on flooding repairs, and that "local authorities are already spending and have been told to keep on spending so we can recoup them after they've spent the money".
He said that the money is already being sent to some local authorities, but authorities must apply to his department after they have spent money on flood repairs.
He said that this has been communicated to local authorities, and that a government assessment suggests that up to €70m might be required for repairs across the country this year.
For example, it is estimated that the repair bill for Galway city and council will come to €1.25m.
Hayes said he has told staff: "I want those schemes turned around within 10 days of hitting our desk".
Ó Cuív said that some councils are "out of money" to pay for their repairs.
Insurance
Meanwhile, Deputy Mary Lou McDonald asked about the issue of insurance for people affected by flooding.
She said that some communities had been repeatedly flooded.
Hayes said that he hopes to be able to publish the details soon of a new memorandum of understanding between the Office of Public Works and the insurance industry.
He said he hopes the insurance industry will sign up for it.