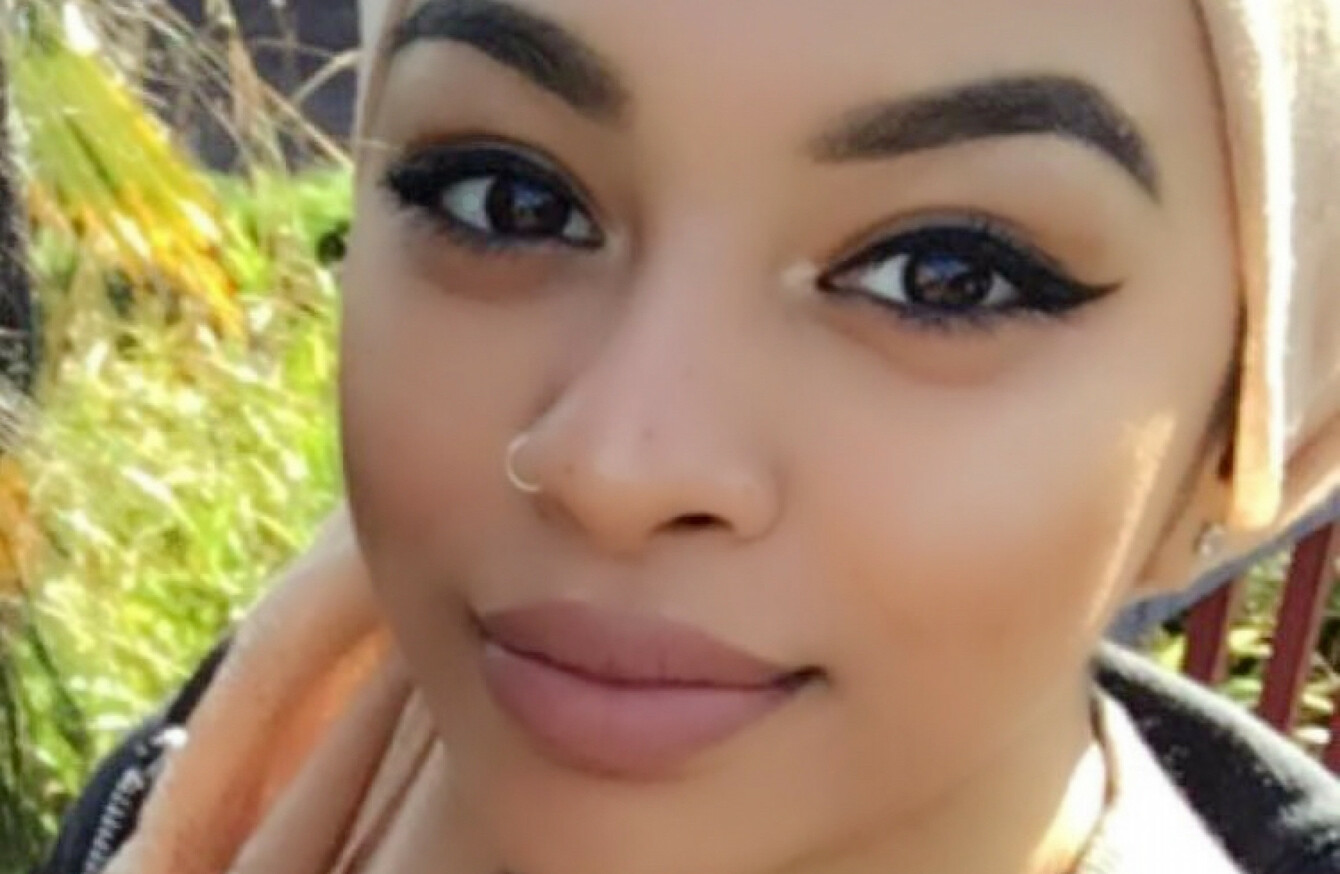 Celine Dookhran was killed by her step-uncle.
Image: Met Police
Celine Dookhran was killed by her step-uncle.
Image: Met Police
A BUILDER HAS been jailed to a minimum 40 years in jail for raping and murdering his step-niece, before hiding her body in a freezer.
Mujahid Arshid had kidnapped 20-year-old Celine Dookhran and another woman, and took them to a house in Kingston, south-west London.
There, he subjected the women to extreme violence and sexual assault, the Crown Prosecution Service said.
The surviving victim managed to escape after convincing Arshid that they could run away together. She had suffered extensive knife wounds.
She had managed to get hold of a mobile phone and called her mother to say she'd been kidnapped.
The Met Police said that Arshid had spent three weeks planning how he would abduct his two victims.
The court heard how Arshid searched on the internet for information about how to dissolve bodies in acid, and how long it took for someone to freeze to death.
He entered an address in Mitcham on 19 July last year wearing a balaclava, and managed to subdue the women. He gathered clothes and other items and took them away in a suitcase to make it look like they were running away.
Both women were then raped at the address in Kingston, and Archid fatally stabbed Celine's neck.
He then put her in a chest freezer he had installed at the property and padlocked it shut.
When the other woman managed to speak to him and free herself, she was brought to hospital by a relative of Arshid.
He then drove home and spoke to his wife, gathered his passport and other personal belongings and fled.
When he was arrested, Arshid was carrying a key to the padlock on the freezer, and was found with purses belonging to the two victims.
Detective Chief Inspector Sam Price said: "Throughout the trial, Arshid's attempts to deflect blame from himself have been deplorable. I am glad the jury have seen through his lies and have convicted him of these horrific crimes.
Celine's family have been forced to sit through weeks of reliving their daughter's last hours and they have done this with absolute dignity. Their distress has been compounded by the fact Arshid was someone they knew and trusted.
The family of the surviving victim said: "Mujahid Arshid tried to destroy the life of the surviving victim ever since she met him, he has manipulated and lied repeatedly, and continued this throughout the trial.
Mujahid Arshid persistently fabricated the truth and attempted to deceive the courts and the same can be said of those that have supported him during the course of this trial. More so, Arshid, by pleading not guilty, ensured that the surviving victim would have to relive that horrific day in minuscule detail during the course of this trial.