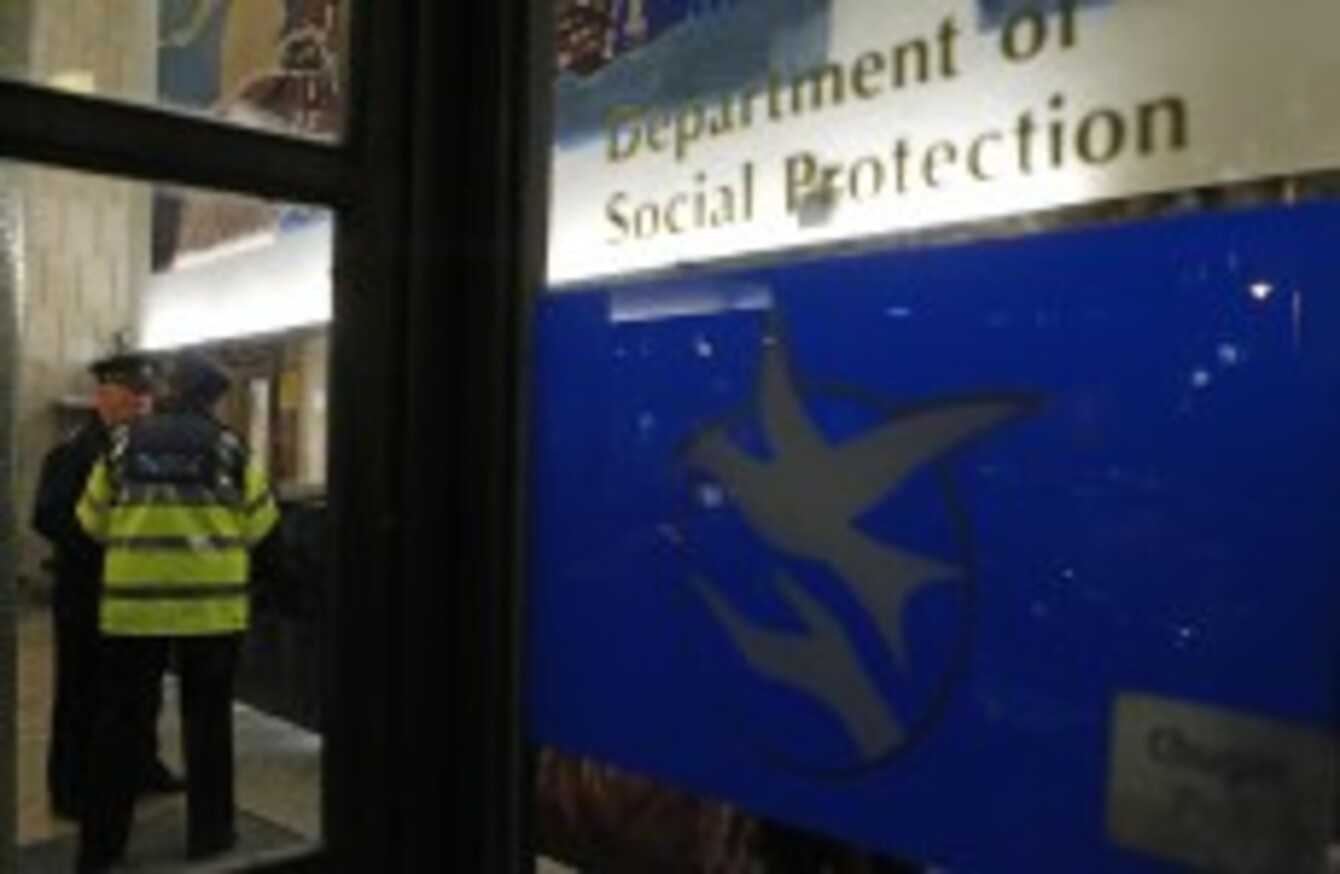 The Department of Social Protection in Dublin
Image: Julien Behal/PA Wire
The Department of Social Protection in Dublin
Image: Julien Behal/PA Wire
THE NEWS THAT the Department of Social Protection has handed back more than €10 million to taxpayers for overcharging them for a health levy obviously got the attention of a lot of people.
The Department has now said that it is receiving such a "high level of enquiries" about getting refunds of the Health Contribution that it has asked people to double-check if they're entitled to it before getting in touch.
It was revealed on Monday that some 26,000 people were refunded an average of €385 each after they were charged for a health levy they were not liable for.
The system has now been changed and the Health Contribution has been folded into the Universal Social Charge – but it's not known how many refund applications are left to process.
This morning the Department issued guidelines to clarify the position about whether people are entitled to the refund.
The rules are:
If you earned more than €26,000 in 2008,2009 and 2010 you would have paid the Health Contribution and you are not due a refund.
If you earned less than €26,000 and never earned more than €500 in any one week then you wouldn't have been charged the Health Contribution – so you're not due a refund.
However, if you earned less than €26,000 in 2008, 2009 or 2010 and you also earned more than €500 in any particular week in those years, then you may indeed be eligible for a refund.
If you think you're eligible for a refund then the Department of Social Protection says that you should write to them to find out if you are indeed entitled to a refund.
Applications for refunds must be made within four years of 31 December of the year in which you paid the contribution – so you must apply for a refund of the Health Contributions paid in 2008 by 31 December 2012, for example.
Any contributions paid prior to 1 January 2008 are outside the time limit for making a claim.