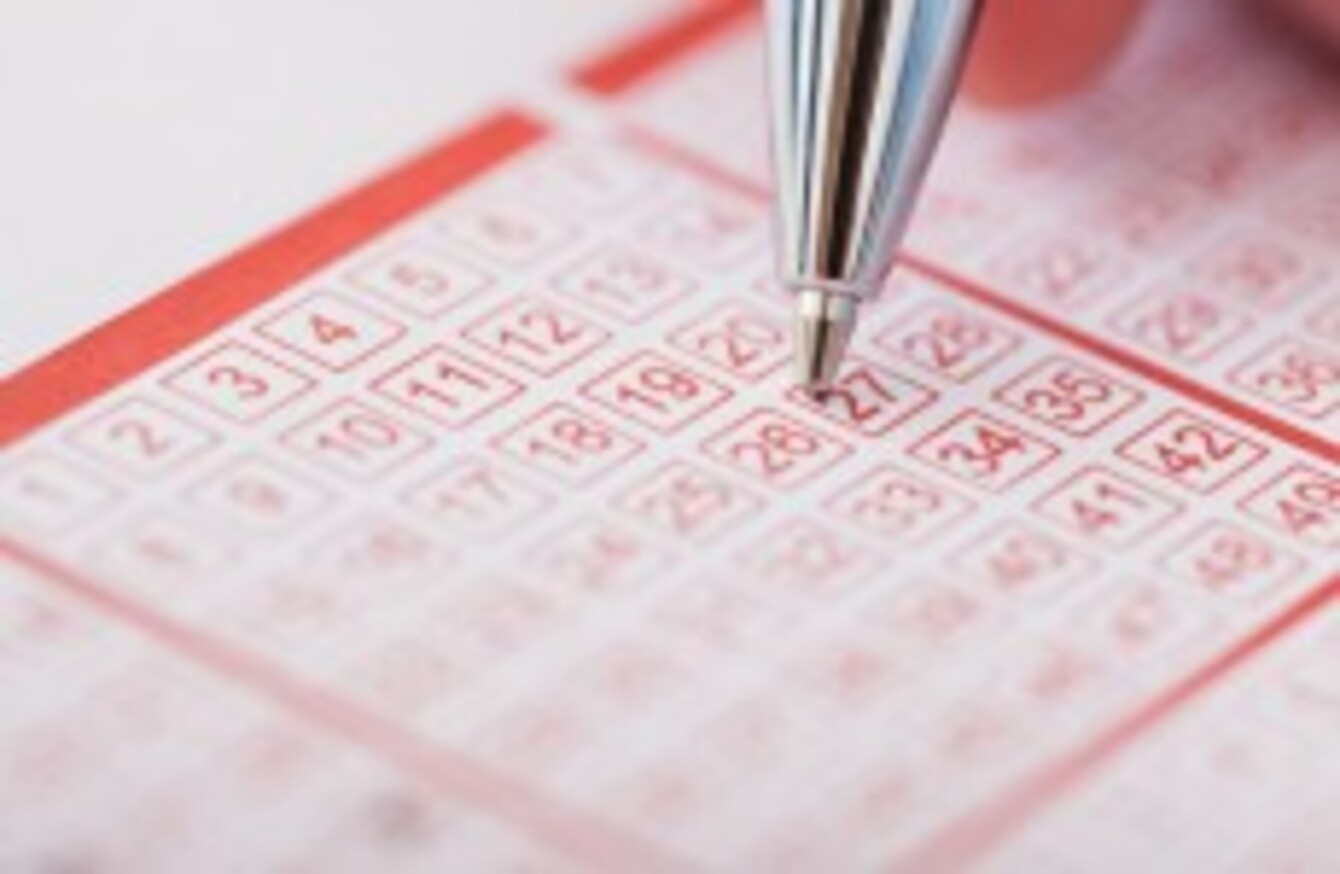 Image: Shutterstock/Andrey_Popov
Image: Shutterstock/Andrey_Popov
MAYO MAN GERRY Murphy won €6.3 million in the National Lottery draw on Saturday night.
The father of four has been playing the same numbers over the past 20 years, which are made up from his children's birthdays.
The winning numbers were 3, 7, 11, 33, 37 and 42 and the bonus number was 39. The total prize money was €6,384,673.
The 51-year-old bought the €6 winning ticket in Murphy's Newsagents in Ballinrobe. Its owner, Martin Murphy, is Gerry's brother-in-law.
Martin told RTÉ Radio 1 this morning, that he doesn't think the family have made any plans with their winnings just yet.
He added that Gerry, who works as a carpenter will probably continue to work, "I have no doubt he'll keep working.
He's a very solid guy. His feet are on the ground and I can't see it changing him much.
"It will make him a lot happier, life will be a little easier."
Do you play the same numbers? 

Poll Results:
Nope, I go with the flow (2295)
I don't play the Lotto (1005)
Yes, I'm terrified they will come up if I stop (918)
Sometimes, not always though (717)