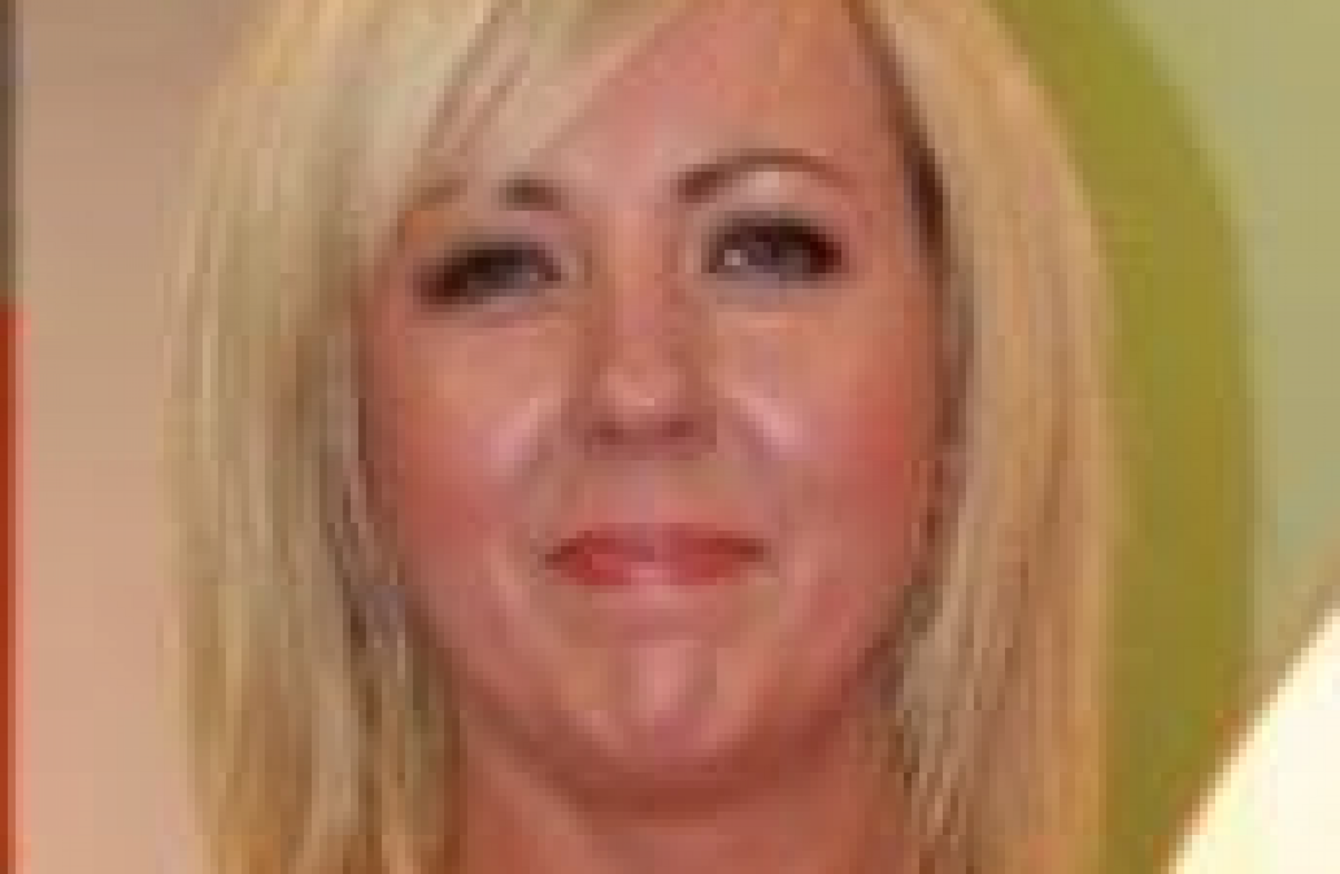 DEBBIE WHELAN IS a 46-year-old single mum who lives with her two teenage daughters.
She works in a clothes shop in Drogheda, where she has a 16-hour contract.
Two years ago she lost the One Parent Family Payment when the Government lowered the age threshold to 12 of age in 2014 .
"I went from €428 a week to €208 a week for a few months," she told TheJournal.ie.
After "hounding" the department, she now receives €119 a week – as long as she works 23 hours or less. While she has a 16-hour contract, she is sometimes given extra hours.
Under the terms of her contract, she is unable to refuse any of these extra hours, even if it the difference between working 23 and 24 hours a week means losing her €119 social welfare payment.
Allow me to work full-time. I don't want to walk into social welfare, like a begging arse, saying 'I need money for food'. It's horrible.
"I'm lucky compared to other people, though. There are people who are on low-hours contracts who are on minimum wage or €10 an hour."
Heated exchanges
Zero-hours contracts are rare in Ireland (and there is some protection under a 1997 Act), but a recent Government report found that the percentage of workers on "as and when" contracts, or on low-hours contracts, is increasing.
In May, Sinn Féin proposed a motion on low-hours contracts, which would have increased employers' obligations to consider requests for more hours.
The motion was opposed by both Fine Gael and Fianna Fáil, amid heated Dáil exchanges.
At the time, Pat Breen, Minister of State for Employment and Small Business, said the government was committed to workers' rights and will bring forward legislation to protect people on low-hour contracts. There has been little sign of moves in that direction since.
Debbie Whelan is one of several employees at her shop available for full-time work, but receiving part-time hours. Mandate trade union say there are more than 100,000 workers in Ireland classified as 'underemployed' - that is, seeking more hours at work but not being afforded them by her employer.
She has interviewed for other part-time jobs, but they, too, want her to be flexible – something that would contravene her existing job.
"I have to be flexible. I've had loads of interviews, but realistically I need my second employer to give me my hours four weeks in advance, but that would feck up their rosters.
Everywhere is part-time. There's only one person in my shop who is full-time, and that's the manager. There are seven of us in total, all on low-hours contracts.
For her, the lack of official action on low-hours contracts is compounded by the failure to receive any State help for her daughter's third-level education.
Source: TheJournal.ie/YouTube
Fees
One of her teenage daughters graduated from secondary school a few months back and is now attending a Beauty Academy College in Drogheda, which costs €6,000 in fees.
Debbie does not receive any help from the State for these fees, or receive any maintenance grant, as the college is not recognised under by Student Universal Support Ireland (Susi), despite the fees running to €6,000.
"I want my kids to do the best they can, and if this is the way to do it then fair enough," she told TheJournal.ie.
"So I've borrowed €7,000 from the credit union, with €6,000 for the fees and €1,000 to fix the hot water, which was broken a few months back.
"I can only repay that loan for around two years, because she's only in school for two years. That's seriously on my shoulders, because I'm thinking 'oh my god, what am I going to do?'
From May to September, she was without heating.
"I needed €600 of that loan to get the heating and the water fixed because there is no other money. It's going to cost me well over €1,000 by the time I pay that loan.
What are they trying to do to people? And they're trying to get rid of the USC, Jesus Christ what are they thinking? Where is that money going to come from?
"Can they not see that the richer will just get richer by reducing their taxes? It brings in €4 billion a year, but the people at the lower end of the scale are not going to benefit much from €300 extra a year, when there's people on trollies."
Report
A report on zero-hours contracts commissioned by then-Minister Ged Nash in November, concentrated on retail, hospitality, education and health.
It showed evidence of extensive use of "if and when" contracts, effectively zero-hours contracts, except without the obligation on the worker to make themselves available for work.
In June, a report from TASC, a left-leaning think tank, showed that "flexibility" is being "imposed" upon increasing numbers of workers across a range of different sectors, including construction, financial services and ICT.
The study found a dramatic growth in the phenomenon of 'bogus self-employed' workers, as well as growth in low-quality jobs. The Teachers' Union of Ireland (TUI) has also that low hour contracts are making teaching increasingly less attractive to graduates.
In March, research published in the Nevin Economic Research Institute's (NERI) Quarterly Economic Observer showed that low pay disproportionately affects female workers.
It found that 60% of all low-paid workers are women. Almost three in every 10 female workers, meanwhile, are low paid, compared to a factor of two in every 10 male workers.
Never the same
A single mother like Whelan, meanwhile, must combine their work with household duties.
Sometimes my kids get fed at 5pm, sometimes it's 9pm at night, it's ridiculous. My hours from week to week are never, ever, ever the same.
"This sounds silly but today I'm trying to have something to eat this morning as late as I possibly can, because I won't be able to eat until 6pm this evening, because I don't get a break. Those things matter.
But the main thing is not being able to buy decent food, and robbing Peter to pay Paul.
"The older my children get the harder it becomes to look after them. I don't understand how anyone who works gets the same, or less, as someone who stays home and sits on their arse."