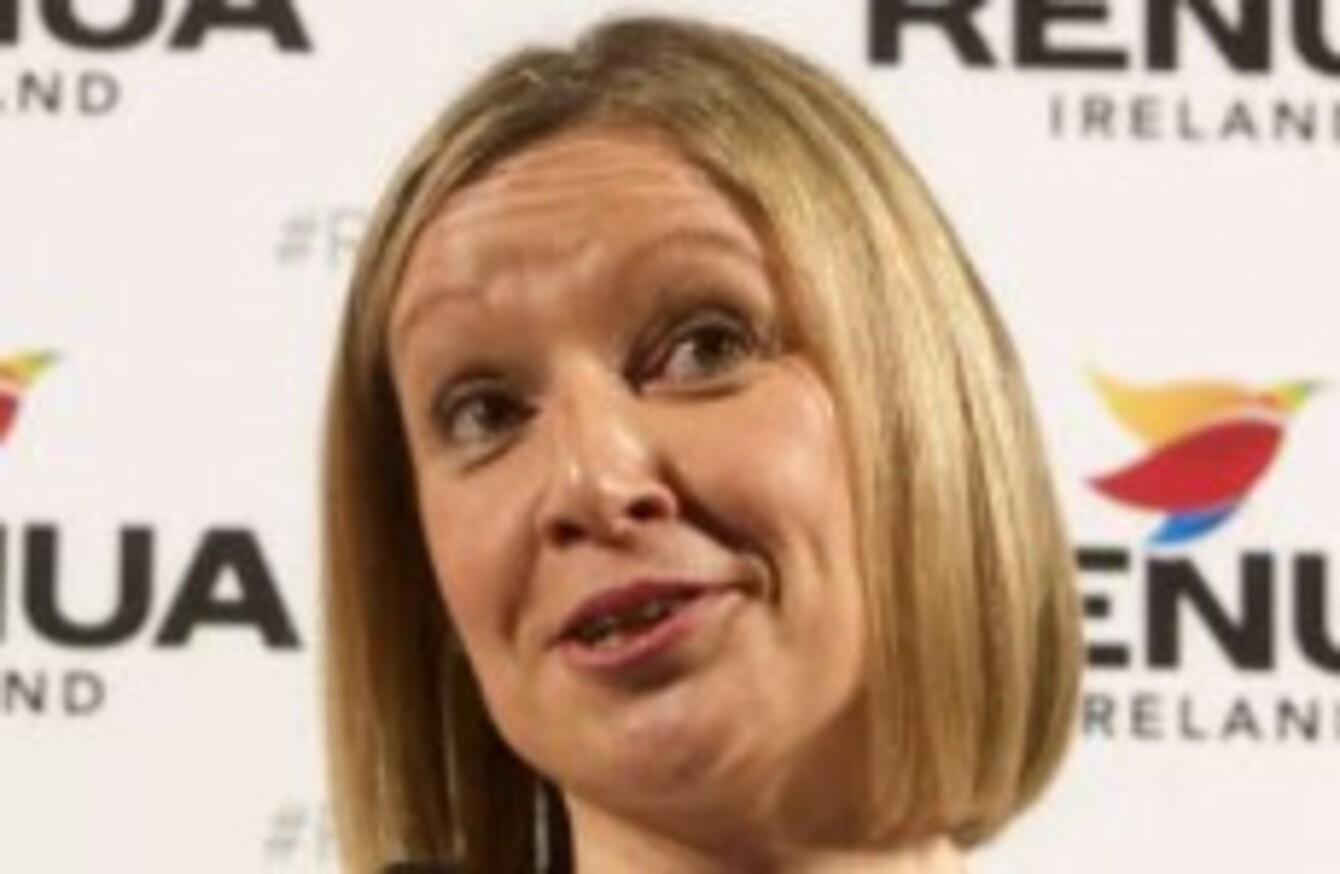 Lucinda Creighton
Image: RollingNews.ie
Lucinda Creighton
Image: RollingNews.ie
LUCINDA CREIGHTON HAS said that former colleagues in Fine Gael have quietly wished she would go away.
Creighton said she had been expected to "sit down and be quiet" after she was expelled from Fine Gael two years ago for voting against the party on abortion legislation.
The Renua Ireland leader was speaking at the opening of the party's day-long think-in in Dublin this morning. She said the event marked the beginning of the general election campaign.
"This is a young party. The challenge before it is absolutely enormous and the old guard will not go quietly. They will have to be fought, they will have to be challenged, they'll have to be taken on directly," Creighton told Renua candidates and supporters.
Though the ex-junior minister did not mention her former party by name, she said this "old guard" had quietly wished she would go away.
Some of them said they are "sick of that woman who didn't play by the rules", according to Creighton.
I was supposed to sit down and be quiet, to accept six months on the outside and then be welcomed back into the same old system, to keep my head down and probably be rewarded with a job for being a good girl at some point in the future.
Well to those people I say to you: 'Play the game if you want, but this woman will not play political games. I am going to tell the truth and so is Renua Ireland.'
Creighton said that Taoiseach Enda Kenny should call an immediate general election and insisted her party would be ready despite still needing to select many of its candidates in the 40 Dáil constituencies.
"We are on an election footing," the Dublin South-East TD insisted.
"We have most of our selected candidates here today and obviously we'll continue that process over the next number of weeks right up to the general election.
https://vine.co/v/eTihDPAddlB
So it's going to be a very, very busy period ahead but we're looking forward to shaking up the political system, rattling a few cages and hopefully winning a signifiant number of seats at the next election.
She said her party would not "prop up" Fine Gael after the next election.
"We're very clear about what we want to do in government and if we can't achieve it we just simply won't enter government," Creighton said.
Unlike other political parties, the Renua think-in is open to the media today with discussions on rural Ireland, the 'virtuous state', the economy and health taking place.
Speakers include the academic Elaine Byrne, homeless campaigner Fr Peter McVerry, economist Colm McCarthy, and former Libertas leader Declan Ganley.